The ecommerce industry is on fire right now, and it's no surprise that more and more people are wanting a slice of the action.
However, setting up an online store can be a confusing and costly process if you're not interested in tech. This guide will show you how to set up an online store that won't break the bank, and ways in which you can keep costs and initial investment down. Let's get started.
Looking to fund your short term business needs? Check out our previous article for advice.
No product? No money? No problem!
Did you know that you can start your own online business from home with next to know capital investment? All you really need is some time and a laptop.
Dropshipping is becoming the modern way to do business on a budget because it cuts out the difficulties of organizing storage space, purchasing inventory, and fulfilling orders. Using the dropshipping method means that customers order products through your online store, then the manufacturer sends them to a third party (the dropshipper) who will send this out to customers. On top of budgetary advantages, your time would be freed up to focus on marketing your brand, generating web traffic, and handling customer service.
However, dropshipping isn't without its drawbacks. You may be at risk of sudden stock shortages and late shipping, and therefore bearing the brunt of negative feedback from customers.
Whether you end up dropshipping, selling via Amazon, or on social media — learn how to embrace the power of multichannel ecommerce in order to keep logistical and marketing costs down. No matter how your customers find you, you need to offer them a consistent experience.
Create your own store (for free)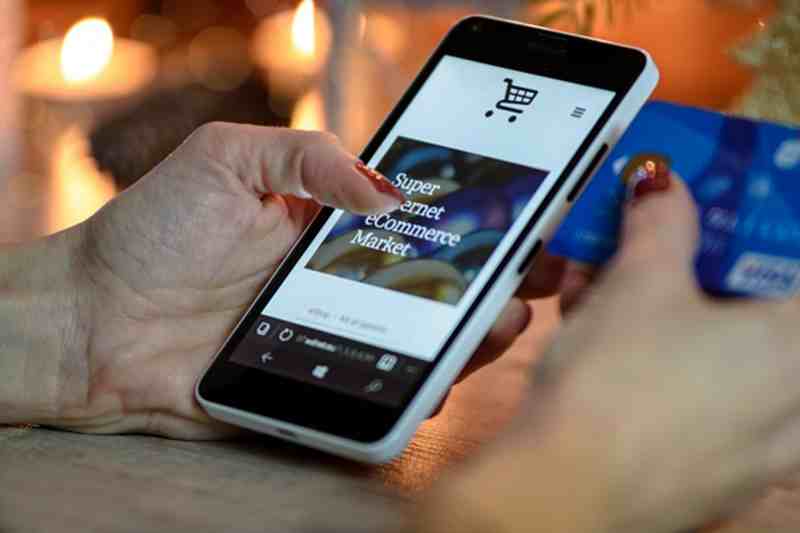 If you want to get your online store up and running pronto, with minimal fuss, you should think about using an ecommerce building service — some of them are free, whereas others offer generous free trials during which you can build your store and test things out.
With so many great subscription products on the market these days, it can be hard to figure out which ecommerce service is the right one to meet your business needs. Here's some food for thought on what you should look for:
Explore the platform's free shopfront themes. Selecting a theme will really speed up the setup process and will make your store look professional on a budget — just tweak and customize branded elements like logos and straplines
The best platforms offer 24 hour support and host community forums and events, so you can learn from like minded business owners. This is great for first-time online entrepreneurs who can't afford expensive IT management and tech support
Need more hands on deck?
If you're feeling swamped with the workload of setting up your online business, there are options out there for you that don't cost the Earth.
From admin to social media, virtual assistants could be a great business solution for you. VAs are self-employed workers that provide support for administrative, technical and creative assistants to businesses remotely from their home office. VAs are available around the clock, across the world and from a range of time zones to suit you.
All you need to do is set up an employer profile on a jobs site to recruit workers on an ad-hoc basis. Hiring VAs offers you greater flexibility than hiring full-time staff, and it can be a great option for young businesses who have unsteady cash flow.
When your online store is all set up, it's worth keeping up-to-date with digital publications and reading up on ecommerce industry news. This industry changes very fast, and doing this can really help you plan for the future and build a business that will stand the test of time.

Patrick Foster, ecommerce entrepreneur & writer.
I love my job. I get to be instrumental in the establishment and growth of some of the most innovative online brands by coaching them to success. I love writing and helping others in the industry in my spare time.
Photo Credit: pexels