Want to Build an eCommerce Website with Shopify? – Try New Subscription Plans by TemplateMonster!

We are proud to present you a perfectly new, useful and cost-effective way to purchase Shopify templates, which gives you an opportunity to save up to 99% (around $43,000+) if you select one of our flexible subscription plans.
Shopify is considered to be one of the most well-known and comprehensible eCommerce-based platforms in the world. Although customers pay for services, the price is just and reasonable as the platform is characterized by clear navigation and has great support, you also don't need to pay for hosting services or modernize the software as your web project is entirely managed by the professional Shopify support team. The only actions you need to undertake is to install, adjust a theme to your needs and upload the products.
In the field of eCommerce, the right choice of your design is no less important than a proposal of high-quality products with reasonable prices, and efficient clients support.
Why do we recommend to choose the Shopify membership by TemplateMonster?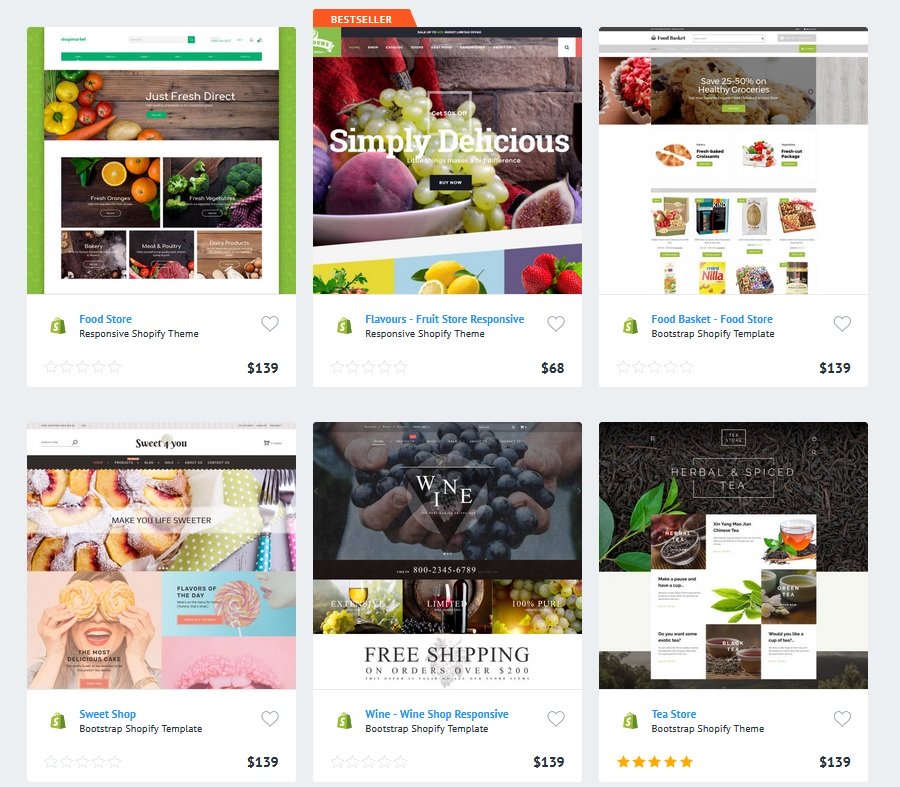 As a matter of fact, our best-selling Shopify themes have the highest quality existing.
All they have state-of-the-art, user-centric design, an impressive set of setup options, a number of built-in plugins, SEO-ready modules, and competent stellar support. Besides, they are totally responsive and mobile-optimized – the feature crucial in the times of mobile shopping and Internet communication.
From this very moment, you have an opportunity to subscribe to one of our economical plans, saving much money and getting a way more than you pay for.
Have a look and compare our subscription prices: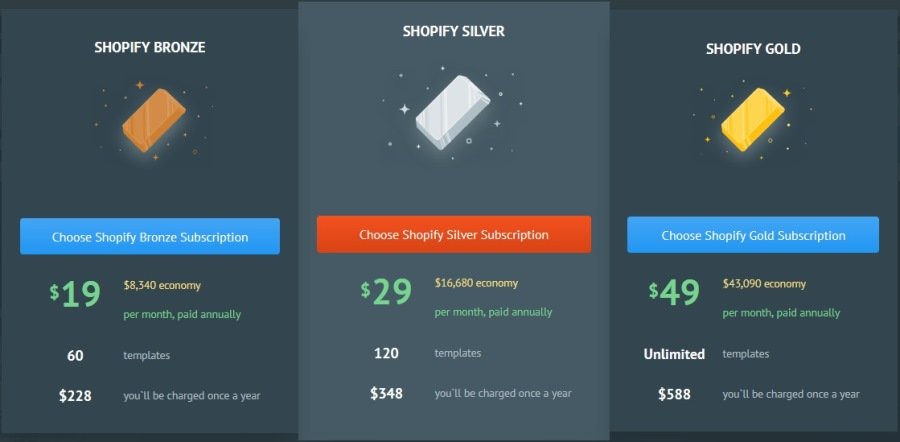 Bronze Plan ($228, $19/mo): 60 themes, 5 themes/month;
Silver Plan ($348, $29/month): 120 themes, 10 themes/month;
Gold Plan ($588, $49/month): unlimited themes, unlimited downloads;
Single Site License (for comparison): $139 for 1 theme.
How could you use that many Shopify themes?
You may want to know: What is the reason for using more than one Shopify template if I have only one eCommerce project?
Let's see. You buy one of the cheapest 1-year subscription plans (the Bronze one), and thus you have an opportunity to download 60 themes for $228/year. As can be seen, it is more templates than in any category from TemplateMonster's collection. So, you will be able to test every template fitting for your digital shop with no restrictions.
It will be possible to download any 5 themes at the first time, and 5 more per month during the year.
You can check different designs, compare how they function and decide which one suits your particular needs the best.
For instance, you have a flourishing restaurant business. So, you receive access to all the restaurant Shopify templates available in our collection (now we have 30 items for restaurants & food), in addition, you can choose from 30 themes in our other categories, or among any other themes appearing during the year. In case you ever make up your mind to establish another store on the Internet, you will already have 30 pre-made themes to use right off the bat.
All these great templates will cost you less than 2 usual theme licenses!
As for the developers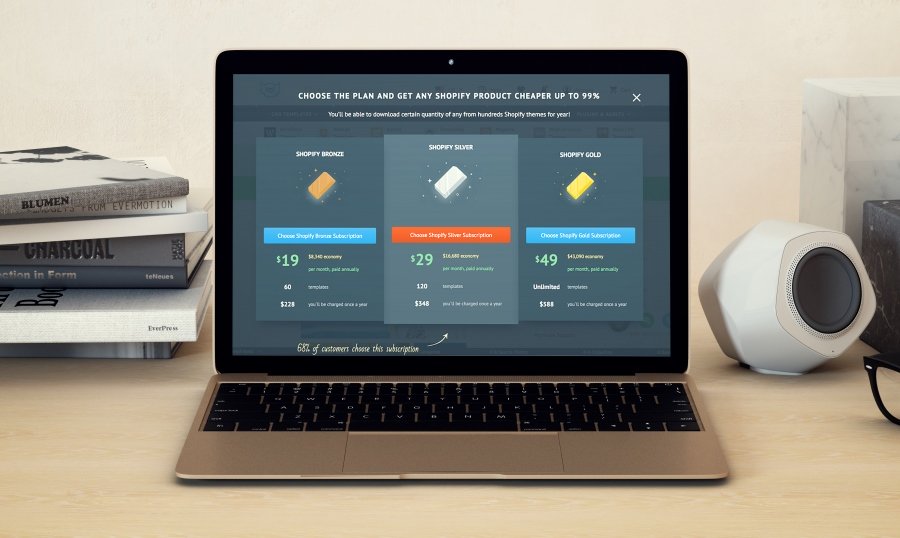 If you are a web developer, you certainly know about the benefits of such money-saving offers and flexible subscriptions. Generally speaking, an individual theme license is necessary for each of your eCommerce projects, thus, a decrease in expenses on themes inevitably brings your higher earnings.
Which plan to choose for the first time?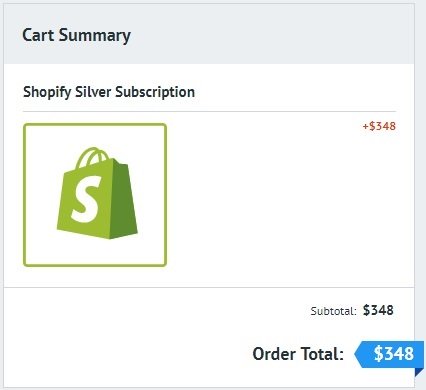 It is directly connected with the number of your customers and deals.
The Gold plan will allow you to download all templates immediately. In such a case, the cost of each theme will come to less than $2, which is almost gratis.
Thus, you will manage to create over 300 websites for your customers for the price of 4 standard theme licenses.
No pun intended, but the Silver plan seems to be a golden medium. It is really effective for smaller teams of web developers that don't need to buy everything at one go. In other words, you will be able to get access to 120 single Shopify themes during a year which means 10 themes per month.
Wrapping up
Today, on 09/14/2017 the premium subscription is launched. Select your plan and give a powerful spur to your eCommerce business, or create hundreds of first class online shops for your clientele as a developer.