Nowadays, accounting software is an indispensable tool for helping you manage your business's finances. With this software, you can track your cash flow, create financial reports, file tax returns, generate invoices and automate important processes like payroll, which will improve accuracy, efficiency and productivity across the board.
However, if you end up using accounting software that doesn't align with your business's needs, this could cause a lot of problems with managing your financial data. In this case, you'll need to switch to a new accounting system that better fits your business. For example, you may have outgrown your current package and need something more powerful to cope with the size of your business now.
But how can you do this without causing lots of administrative issues or even losing important data? Here are 10 simple steps for migrating to a new accounting system smoothly and successfully.
1) Create a software wishlist
First of all, if your current accounting solution isn't fit for purpose, then you need to create a list of your requirements for a new software solution to help you find the perfect match. Think about what isn't working with your current system and what your must-haves are for a new accounting system - this will help you narrow down what you really want.
Once you have a wish list for a new accounting system, you can start searching for your new software solution. You may not find a system that ticks all of your boxes, but make sure that it fulfils the most important requirements so you don't have to switch to a new system again.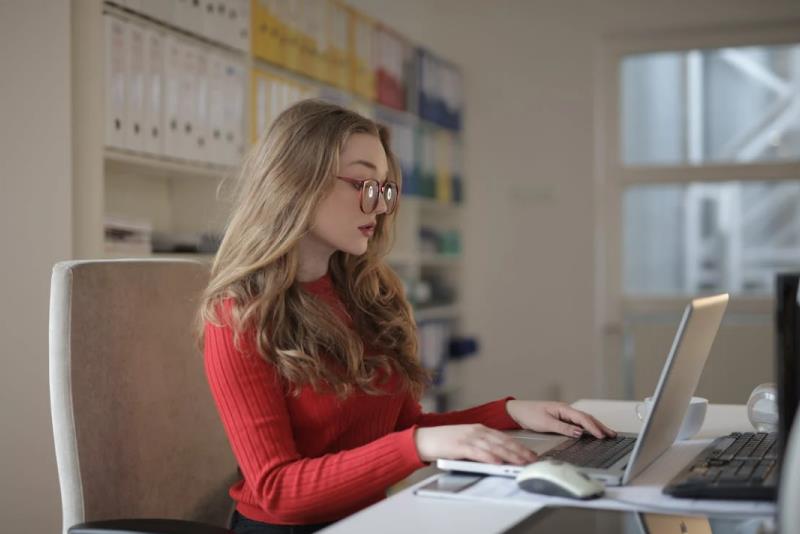 2) Check its future proof
In addition to checking your wishlist, there are other factors you need to consider when choosing your new software. For example, how well does it perform and adapt to changes in accounting and tax regulations, such as Making Tax Digital? In addition to this, also think about where your business might be in 3 or 5 years time, as the last thing you'll want to do is have to migrate to another platform sooner than is absolutely necessary. Ideally, you'll want a provider that is able to scale up the product capabilities in line with your own business growth.
3) Audit your IT infrastructure
Your new accounting software needs to be compatible with your current hardware too. This is why you need to audit your IT infrastructure before choosing a new accounting system to make sure that this system will work before you buy it. Otherwise, you may have to go back to the drawing board and find another software solution that will actually work with your existing infrastructure.
4) Get advice from your accountant
You should consult your accountant (or accountancy partner) when switching platforms as they should have expert knowledge on which new system or software you should adopt, based on your business needs. Moreover, as accounting firms have formal relationships with accounting software providers they will be perfectly placed to offer advice on which platform you should switch to (and why).
5) Finalise a cut-off date
Once you've chosen a new accounting system, you can go ahead and finalise a cut-off date for when you stop using the old system and completely switch to the new one. Setting this date for several weeks or months in the future will give you plenty of time to trial the new system, move your data across and run some final tests before you fully commit to it.
You should aim to set your cut-off date at the end of the fiscal year, as this means you can start afresh with your new system and not worry about using two different systems in one financial year. This will reduce confusion and help you set a clear boundary between the two systems.
6) Clean up your records
Migrating to a new accounting system is the ideal time to clean up your financial records. Backing up and transferring your data can be extremely time-consuming, but you can mitigate this by removing any unnecessary or incorrect data before you begin this process.
Additionally, if you clean up your financial records beforehand, then you'll know for sure that all of the information you're adding to the new system is completely correct and relevant. This will help you get a fresh start with your financial records.
7) Back up your data
After you've checked your data and fixed any issues, you can start backing it up. This will ensure that nothing gets lost or corrupted if there's a problem when you move your data over to the new system. Backing up your data is a vital part of keeping safe and accurate financial records, so don't forget this step!
8) Format your data
In addition to cleaning up and backing up your data, you should make sure it's formatted correctly for the new accounting system. Different accounting systems support different data formats, so you need to have the correct one before you start transferring data. To check that everything is working well, you should import just a few rows of data at first to verify that the format is correct.
9) Test the new accounting system
Before your final cut-off date, you need to ensure that your new accounting system is working as it should be. Therefore, once you've imported your data, you should run tests to see if any errors arise. By leaving plenty of time before your cut-off date, you can get to the bottom of these issues well before the deadline.
Furthermore, you should compare reports from the old system and the new system as part of the testing process. This means you can identify any discrepancies and fix these errors before the cut-off date. Running the systems in parallel for the final few days or weeks is a great idea as this will make it easier to spot these problems as they arise.
10) Train your team on the new system
Finally, you need to ensure that everyone who will use the new system receives adequate training before the switch. If you give your team enough time to familiarise themselves with the new accounting system before the final cut-off date, then this will mean that all users can easily switch over to the new system as soon as possible, and you'll reduce the likelihood of mistakes within the transition period.
Final Thoughts: Switching to a New Accounting System
Sometimes, your current accounting system is just no longer fit for purpose. Whether it doesn't have all the features you need, it's becoming outdated or it can't support your business as it grows, the best option is to find a new accounting system that can give you what you need.
Migrating to a new accounting system can be a difficult and delicate task, but as long as you follow a comprehensive step-by-step process, you'll be able to switch to the new system without encountering too many setbacks. Follow the simple steps laid out in this informative article to migrate to a new accounting system smoothly and successfully.