Starting a business is a complex process because it requires a lot of research and following many legal requirements, which are one of the most important steps toward success. This uncertain time with the COVID-19 pandemic highlighted the need for financial security during emergencies and, along with it, increased interest in life insurance. Now is a fantastic time for insurance agents to launch their own agency. Starting an insurance company has a lot of benefits, but it's also difficult, particularly if you have no prior experience in running a company.
Before establishing a business, you want to make sure you are well prepared, but you also understand that sometimes things will likely go wrong. If you've decided to start your own company, you must be prepared for all possible scenarios. In order to create a business strategy, you will have to do extensive market research to help you set your insurance company up for success.
To get you started, here are five steps on how to open your own insurance company.
Create a business plan
The first step in starting your own insurance agency is to develop a solid business plan. This is because this document will serve as the blueprint for every decision you make in your agency. Setting goals, planning your finances, and preparing for risks and obstacles are all necessary steps in starting an insurance company. You can use an online template for creating an insurance agency business plan to assist you in the process of preparing your own business plan.
The business plan allows you to communicate your idea to potential partners, employees, and the bank in order to obtain financing. It is critical to include potential risks, obtaining resources to sustain the business, delegating responsibilities to employees, and what distinguishes your insurance company from the competition. However, the thought process is important: how are you going to land clients, research your market and competitors, and plan your marketing campaigns?
Create a marketing strategy
Selling insurance no longer involves cold calling or door-to-door tactics. While these methods can still produce results, harnessing the power of social media and content marketing is a far more effective strategy in today's world. As a result, having a digital marketing plan is critical to the success of any insurance agency. The marketing plan, same as the business plan, helps you develop the strategy you believe will work best for your needs.
Another great marketing idea to consider is partnering with a reliable insurance brokerage, such as BrokerLink, who will sell insurance policies to their clients on your behalf. It will be helpful for your promotional activities if you are connected with an already established company. Furthermore, spread the word among your friends and family and ask for their support.
Choose a legal structure
When starting an insurance company from scratch, one of the first decisions you will make is choosing the type of legal structure of your business. This is critical because the structure of your company determines your liability as an owner among other things.
Setting up a corporation or limited liability company protects your personal assets if the business is unable to pay its debts because the company is considered a separate entity. On the other hand, being an owner of a sole proprietorship assumes all of the company's liabilities.
You should consult with a lawyer or legal consultant to help you decide what is best for you. You must decide which type of entity is best for your current needs and future business goals. Everything from how you file your taxes to your personal liability if something goes wrong is legally affected by your business structure.
Form a quality client relationship
One of the best ways to maintain a positive relationship with your clients is to reach out to them when their policies are up for renewal or when better plans or lower rates become available. Demonstrate to them that you genuinely care about what is best for them by offering them insight and advice on new policies or services.
Alternatively, try a direct email campaign to all personal lines customers, showcasing your ability to assist with their private matters if they own a business.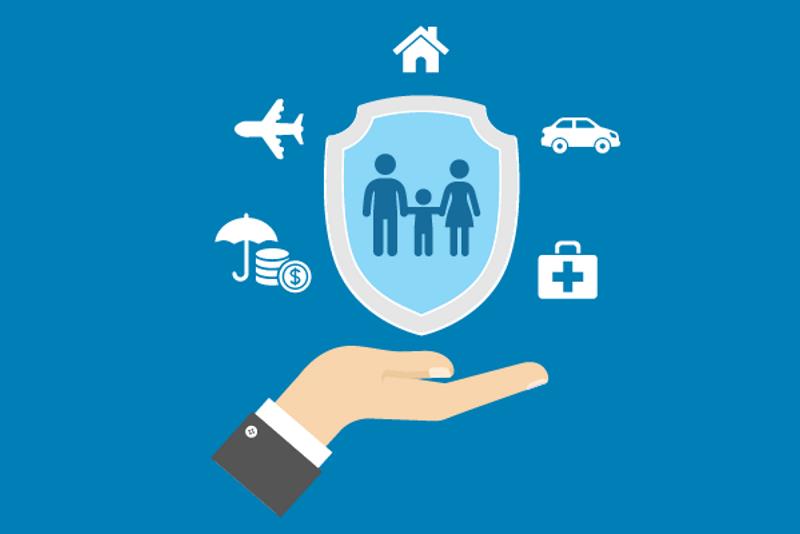 Obtain insurance
It makes sense to insure your own company as an insurance agency. You'll need general liability insurance and errors and omissions insurance at the very least. Both of these will cover business risks such as property damage and legal fees resulting from negligence and error lawsuits.
Aside from that, the coverage you'll need will be determined by what your company does on a daily basis. You must have auto insurance if you drive a company vehicle, for example. Similarly, if you rent or own a physical office, you should have commercial property insurance.
Final thoughts
Starting an independent insurance agency is a long, complicated process, but a very exciting one. To begin with, you must have sufficient financial resources to support the launch of your own business. It's important to start with a good business plan that covers market research and how to make your offer stand out from those of your competitors. You may also need to talk to experts. Consider these critical issues before starting your insurance company.