A business name is considered the keystone of a brand. Aside from ensuring that you offer valuable products and services to consumers, you need to ensure that your business name is registered. After all, this ensures that your business is operating legally.
Since it'll ultimately help people distinguish you from the other companies in the same industry, you need to come up with a business name that's catchy and easy to remember. Deciding on a business name takes time and effort; thankfully, there are assistance services, like a free business name search, to check your name's availability. However, it doesn't end there. You should also register it in the state where your business is operating.
Here are some pointers to ensure a seamless business name registration process:
1. Decide On Your Business Structure  
If you've already created a business plan, you might have already gone over this step. However, it's essential to include this crucial step before registering their business name.
There are typically different business structures to choose from, and these vary in terms of goals, capital, and the people you're working with. If you decide to be a sole proprietor, there's no need for you to register your business name with the state. However, some business structures require you to do so.
But, first, it's essential to understand what the different business structures are.
Being the sole proprietor means you're alone in operating your business. You have no partners and manage a small business all by yourself. Even when you hire employees, this won't change the ownership structure of your business.
This business structure typically consists of two to three people who've agreed to a business partnership. They operate the business together.
Limited Liability Company
There may be one or more owners in a limited liability company. Tax benefits and legal protection can be obtained through this registration. Depending on your state, you can register your business as an LLC, but you need to comply with their requirements.
A corporation exists as an entirely different entity from the owners. There could be two to 15 members in a corporation, and each member can be designated for a different role.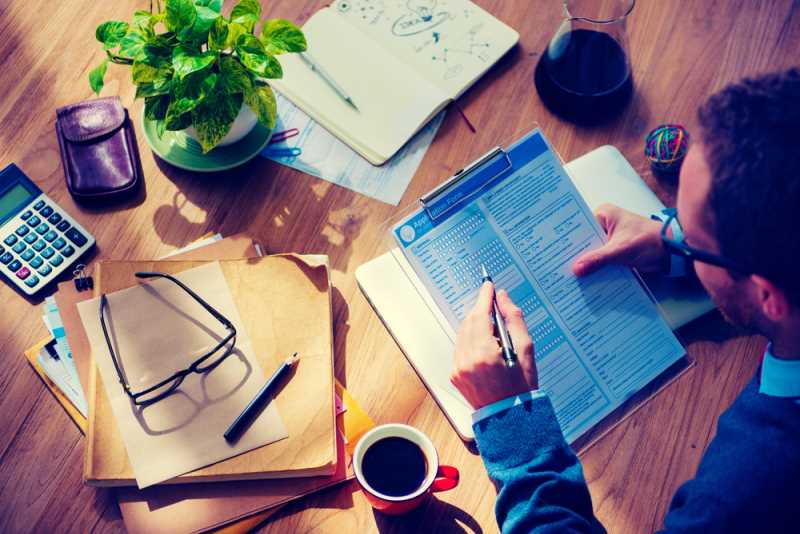 2. Brainstorm The Best Business Name  
Once you've decided what business structure to go for, you can now start brainstorming for a business name. Choosing a name for your company must start with creativity. It's essential to take your time and not rush this process, as the business name you'll come up with should be the one you'll be using for many years. Although it's possible to rebrand or rename your business, it'd be more beneficial to use a business name for the longest time possible.
There are a few things you need to consider before you can pick the perfect name. Here's how you can come up with the best business name:
Utilize A Business Name Generator
In order to move forward with the name brainstorming process, technology can be helpful. This is where a business name generator will come in handy. Like you, thousands of other startups are searching for an effective business name before launching their businesses. This tool can provide you with numerous names that suit your business nature and preferences, making the brainstorming process much easier.
Nothing beats the efficacy of old-school methods, like listing down name options. Potential customers should be able to learn everything about your company from your business name. Therefore, it'd help to list all the words integral to your business and industry. You can also take a look at competitors' names and other big companies out there. But, never copy anything.
Moreover, use different resources to help you find a fresh name idea. You may also involve other people in this process. You can even check online for some trendy words or jargon used in your industry.
Keep It Short And Concise
A memorable business name is one that rolls off the tongue easily. That being said, it's paramount to keep it short and concise. It should be easy to pronounce and be remembered by people. There are some experts who recommend considering the words' meanings and how the name sounds in other languages. Ensure that it's also easy for different nationalities and races to enunciate your business name.
3. Check Business Name Availability  
Among the names you've acquired from the brainstorming and brand name generator tool, you must input those names into the business name checker and see if they're taken or still available.
By using a business name checker, you can check if your desired business name is available in your state or not. The state also provides a means of searching for existing business names. There are also free business name search services online, which you can easily use. You only need to answer a questionnaire set out by the company; you can get your results and even reserve the business name if it's available. If the name results come with a match, you can try and resubmit another.
4. Perform A Domain Availability Search  
In a world where every business is entering and switching to digitalization, investing in your online presence as early as possible is crucial. Ecommerce brands aren't the only ones who need to consider this. You'll need to launch a website even if your business is operated on-site. Your company's domain name should be as close to your company's name as possible.
This is why you must check the availability of a domain name. The good news is that domain availability search tools are ready for use. After you've decided on a business name, consider finding an available domain name similar to it so you can launch your site, too.
Conclusion A business name is more than just a name for identification purposes. This can yield brand awareness, brand retention, and attract customers. Having a good and catchy business name is essential, and it's crucial to come up with one before you start operating a business. But, what's more important is to register it in your state if you're operating as a trade. Hopefully, with this guide, you can register your business name with no trouble.