Automation can play a significant role in increasing productivity and quality. Finding ways to automate tasks is the best way to improve efficiency and effectiveness at work and in life.
The fact is just 20% of our working day is spent on essential jobs, and around 80% is wasted on tasks which add little to no value. Productivity can be a tricky thing to achieve especially for millennial entrepreneurs who start their business during their college days. They need to complete their assignments after a hectic schedule at work. Unable to keep up the pressure at university as well as at the work, many professionals search terms like "write my essay for me," or "how can I manage my work as well as studies," "how to reduce stress," etc. But the reality remains the same: that it is paramount to manage your time well and boost your productivity without losing sleep and peace of mind.
Here we are going to discuss a few ways to use automation to ease the pressure at work and boost your business as well as personal efficiency.
There are several ways to boost efficiency and grow your business. Automation helps in this by:
Freeing up resources
reliable execution of common tasks
Reducing the risk of delaying important things
Improving efficiency and thereby productivity
What to automate?
Automation can help increase output and reduce labor cost. But it's not always effective. Before you can reap the benefits of automation you need to understand what part you want to automate and what not. It is essential to figure out the right tasks for automation for a productive environment. Following are the ways to find the tasks to automate:
#1. Streamlining Communication:
Emails, Sticky note on computers, Conversations near the coffee machine are good in discussing matters, but the problem with them is the information is not organized. The automated workflow will enable your team to hurdle up around an individual task and get it done in a more streamlined way. Automation software offers a visual dashboard where requests can be seen in one go. Every task has an individual line of communication, so all the communication are recorded in the right place.
#2. Human resources:
Human resource is an essential activity in any organization.But it is also the most time consuming as it deals with information of all the employees of the organization. Though not all the functions of HR can be automated, some like payroll, employment benefits, insurance, compliance, and taxes can be automated which will help save many hours of work each day. Another advantage of moving from paper-based to electronic system is saving money, time and plenty of space as everything will be saved electronically.
By automating repetitive tasks and centralizing HR operations, software tools enhance productivity and foster a positive employee experience. HR software solutions like Sense HR, Bamboo HR, or Gusto help companies optimize their HR processes, unlock the full potential of their workforce, and drive long-term success. The HR software tool by SenseHR simplifies complex tasks of recruiting, onboarding, and employee management. From creating job postings and tracking applicants to generating insightful reports, this powerful software streamlines HR processes, saving valuable time and resources. Whether it's managing employee records, tracking attendance, or conducting performance reviews, HR software solutions offer valuable insights into workforce trends, enabling businesses to make data-driven decisions.
#3. Digital Marketing
In today's day and age, every business is imperative to have an online presence. Be it posting on social media like Twitter, Facebook or others or making advertisements for Google Adwords. Everything takes up time which can delay the posting of your content. But timing is crucial on social media as delaying a post for few minutes can mean a lot fewer impressions. Also, attention span is minimal on social media because of the volume of posts these platforms have. Automating when you post on these sites can greatly help your digital marketing efforts. You can use software provided by Hubspot, HootSuite, etc. for this.
#4. Backing up data
Data is essential in today's environment. And no organization can think of losing their data. That's why making a backup of your data becomes imperative in today's generation. But employees are human, and they forget. So they may forget to take the backup of your crucial data which can have severe consequences. So to avoid this, you can use backup automation software which will automatically backup your data to the cloud or an external hard drive as may be your preference. This will give you peace of mind regarding your data being lost or corrupt. You can use software provided by Dropbox, Acronis, etc. to save your data.
#5. Customer responses
Customers are crucial for any business and even more critical is to reply to there queries. No business can take the risk of losing customers just because they didn't answer the customer on time. Also many times human interaction is not even needed to answer the basic questions of the customers. A simple standard reply with a little modification regarding the data of the employee will do. So one can automate the responses to customers who will save workforce which can be utilized in other important work or in cases where there is a need actually to address the customer.
#6. Background Screening
Background screening of your potential employee is an important function in companies as people do make fake claims about their experience and education. It also includes checking for criminal records, if any, of the potential employee. Manually doing this task will take up a lot of time and resources. So it's better to use software like Accio Data, FRS, etc. to do background verification.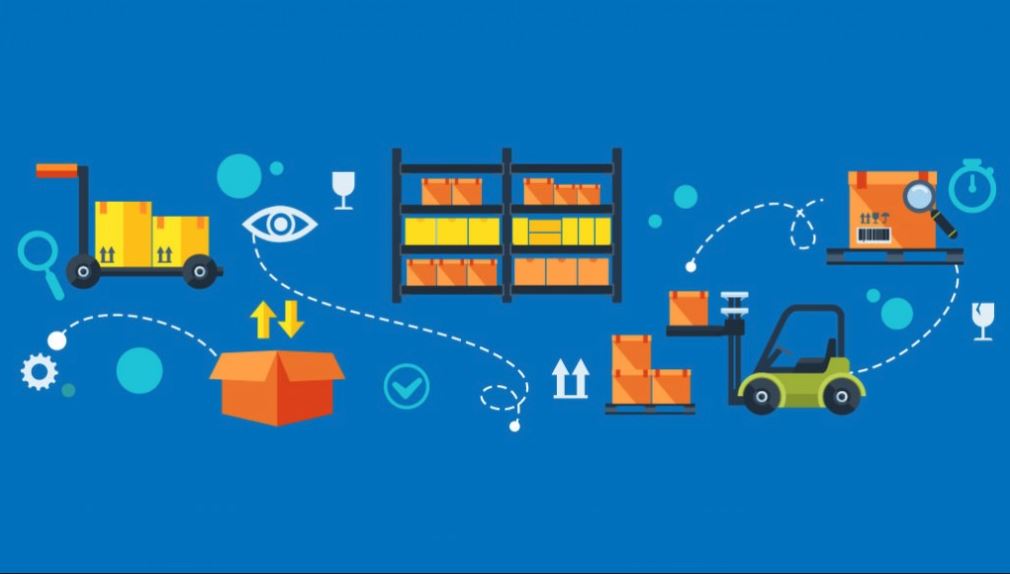 #7. Inventory Management
Even if you have a small amount of stock with you in your business, it can take up a lot of time if you manually keep track of it. Especially in the growing era of e-commerce which requires quick response and instant availability of data. Manually managing stock can lead to errors which can be tough to find out later. There is software available, both cloud-based as well as locally installed that can do this task for you.
#8. Bookkeeping
Maintaining accounts can be a tedious task if done manually. It requires making of lots of ledgers and compiling data from various sources for example purchase, sales, expenses, etc. there is popular software available to help like Zero, Quickbooks, etc. which even pull data like of inventory into the same program to maintain accurate records, including taxes.
#9. Customer Feedback follow-ups.
Customer feedback is essential for any business to improve. But the issue is if you deal with the customer on face to face basis or even online chances are many customers won't give accurate feedback if a person is taking their feedback. Automation can help here. Businesses can send automated emails to the customer for their feedback without the interaction of any human. Which will remove the awkwardness from the situation and there will be high chances that customer will provide accurate feedback.
#10. Any repetitive and inefficient task
Analyse your business process and search for any task which is repetitive and can be automated. It will eventually help in making your business process more efficient.
Employing automation in the above areas will help your business become more streamlined and eventually help in its growth. It will make the business processes produce more output for the same amount of input effort. Go ahead and automate your enterprise's crucial components today!