These days, a business shouldn't just rely on generic campaigns and customer outreach to capture its target audience. Companies must prioritize personalization, since consumers want their interactions with a brand to be tailored to their needs and preferences.
One great marketing tool that you can utilize and personalize is text messages. Although it might seem like old tech, SMS communications remain a vital way of sending and receiving messages for consumers. As such, businesses should tap into this resource to market their products and services to potential customers.
Business owners shouldn't ignore SMS marketing since it can help you hit your targets by offering 100% delivery and a 97% open rate. Just make sure that you give consumers a choice to receive or decline your text offers, since 75% admitted that they are comfortable getting these messages as long as they opted in. (1)
Business SMS is a powerful tool as long as you know how to wield it properly.
1. Understand your customers' needs
As with any other digital marketing strategy, the customers come first. You must understand their needs, preferences, and goals before you should start your campaign.
In fact, the first thing you should consider is whether they prefer receiving marketing messages through text, email, or social media. If they choose the former, then you're good to go.
Other considerations include their buying history and where they're at in the sales funnel. Knowing this, you have to make sure to be religious about gathering data, which is why customer relationship management (CRM) software is valuable for any business.
Some apps are standalone, while others are integrated into a larger system, such as the HVAC business software from Jobber. No matter what type you choose, these systems serve as centralized locations for all your customer data so you can retrieve information anytime and make better marketing decisions.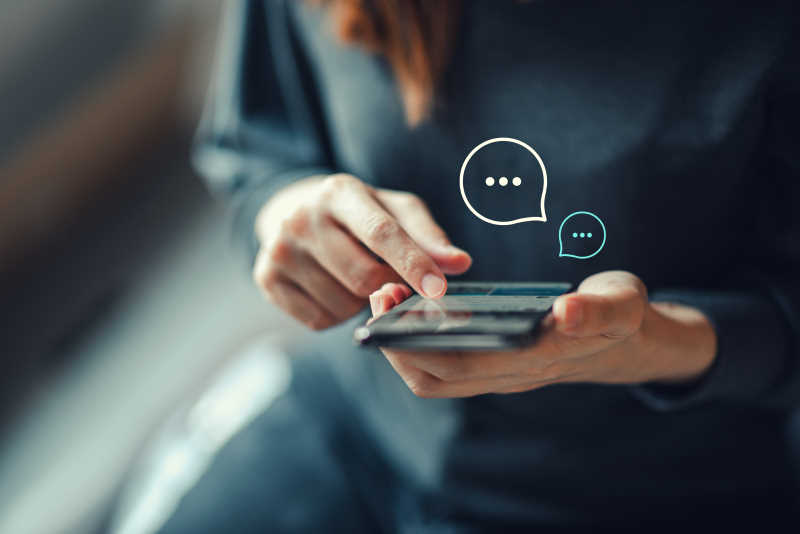 2. Be concise with your messaging
The character limit for text messages can be a blessing and a curse. It's a bane because you need to write creatively to fit all the information that you want customers to receive. On the other hand, it's an advantage for customers since they can get the point of your message right away. As such, you have to write concisely and clearly.
Depending on your target audience, you can use abbreviations. Just make sure that the shortcuts are general knowledge and frequently used by their age group. For instance, JSYK ('just so you know') might not make sense to older customers, but RSVP or ASAP most definitely will.
Be precise about your promos as well. If you're sending invitations to your sale, make sure to include the start and end dates so customers are aware of it. Having a deadline can also evoke a sense of urgency, which will encourage them to act on your call to action.
3. Boost communication through tools
Automation is something that you should maximize, especially for communication. About 82% of customers want an immediate response for their marketing or sales inquiries. (2)
Knowing this, you must take advantage of tools for your SMS communications, particularly auto-responders. This software allows you to program responses ahead of time so you won't have to reply to potential customers individually.
The best thing about this tool is that you can set it up to respond only to certain criteria. For instance, it can reply on your behalf whenever a prospect asks to see a menu or price list. Another way is by automatically sending a welcome text for those who just opted in with receiving marketing SMS messages.
Additional strategies to boost communication are through sending surveys and polls as well as coupons regularly. These approaches offer incentives for people to respond to your text, so it can help your campaign immensely
4. Know the law
Like any other business aspect, SMS communication is also regulated by the government to ensure that companies don't abuse the medium and bombard customers with promotional messages. In the US, brands have to abide by the Telephone Consumer Protection Act (TCPA), which mandates that commercial entities have to identify themselves and their reason for contacting a user. They must also get prior express written consent and provide ways for the consumer to opt out of receiving messages if they desire. (3)
If you want to do your SMS communications right, you must be aware of the various text message laws in your area so you don't get in trouble with the authorities.
5. Personalize your content
Personalization is crucial when communicating with customers. You want to tailor your content to meet their needs and goals. This way, you make sure that your messages resonate with your target audience.
The process of personalization is made more straightforward through CRM systems, since you can easily store and retrieve customer information from them. Something as simple as using their first names can make your SMS more appealing compared to just sending out a generic template.
6. Master the timing
Because SMS is delivered to recipients right away, you want your message to be read by your target audience once their phone pings. It's found that 90% of people read a text message within the first three minutes of receiving it. (4)
With that said, you can take advantage of this phenomenon by increasing the sense of urgency to reply to your offers. The fact implies that SMS promotions are more effective if they're made at the eleventh hour.
For instance, if you have a major sales event on Friday night, it would be best to text consumers in the afternoon of the same day. It's also best to send your message at the end of work hours, not during. This way, the offer is still fresh in their memory, which increases the chances that they'll head straight to your store after work.
Takeaway
SMS communication remains a crucial part of reaching out to consumers, even amid the advent of email and chat. Businesses should know how to wield this tool effectively to ensure the success of their marketing and sales campaigns.
References