With the change of administration in the U.S. in 2021, many American domestic businesses—and some from throughout the world—watched to see if the U.S. imposed trade tariffs would be lifted on China.
However, the tariffs remain in place which means that Section 321, a regulation that pertains to imports, is here to stay. On the bright side, this statute presents a money-saving opportunity for eCommerce business owners and a continued need for fulfillment companies in Canada and Mexico.
What is Section 321?
The statute, Section 321, categorizes certain goods that can be cleared through customs without extra taxes or duties. This allows business owners to avoid additional shipping expenses that would usually force them to increase prices and/or gain very little profit.
Likewise, by invoking Section 321 on imports while employing the services of a Mexican or Canadian fulfillment company, businesses can also save time by improving the efficiency of their logistics strategy.
What Has Prompted Frequent Use of Section 321?
China and the U.S. make up two of the largest economic powers in the world. In fact, as of 2019, trade between both countries equaled almost $559 billion in American dollars. This, in part, resulted from China's induction into the World Trade Organization in 2001. Flash forward a little over a decade and half later, tariffs were imposed on Chinese goods to hold the economic power accountable for a rash of intellectual theft, unfair trade practices, and to leverage the playing field between the two nations.
While during the election of 2020, President Biden had disagreed with President Trump's political or economic tactics in relation to dealing with China, he has not made any moves to lift the tariffs that were imposed by the previous administration. Rather, he has chosen to keep these measures in place that cover roughly $350 billion worth in goods imported from China. This decision stems from the first in-person meeting between President Biden and President Xi Jinping which did little to thaw the relationship between the two countries.
Thus, going with the bipartisan support of holding China accountable for its political missteps and for its unfair trade practices on the economic world stage, the tariffs remain in place for the time being.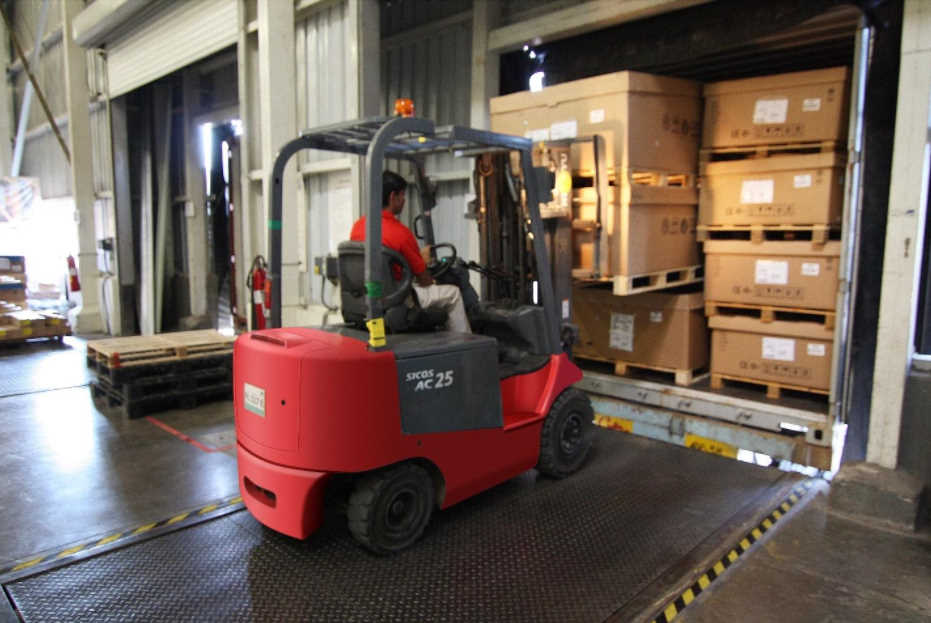 Why is Section 321 Here to Stay?
So, what does this mean for companies that have traded with China? 66% of goods that are exported from China to the U.S. carry a tariff at an average rate of 19%. According to the Peterson Institute for International Economics, that's about 19% higher than before the trade war started.
Since American importers bear the cost of those duties, prices on items like televisions, baseball hats, luggage, bikes, and sneakers have gone up. This means that consumers might have noticed a difference on the price tag compared to years ago or a higher shipping cost once they reach "cart" on an eCommerce site.
Consequently, business owners have invoked Section 321 with the help of Canadian or Mexican fulfillment companies to cut the cost that's triggered by these tariffs.
How to Qualify for Section 321
While Section 321 enables businesses to avoid tariffs on some imported goods, you would have to make sure shipments do not exceed $800 in value. Additionally, you would have to remember that not all products fall under the eligibility of Section 321 coverage. These include:
Cosmetics
Dinnerware
Bio samples for lab analysis
Raw oysters
Plus, you would have your shipments to Canada or Mexico, where fulfillment companies will divide your goods into parcels that value $800 or less. They are then shipped to the U.S. but not all at the same time so as not to exceed the $800 limit.
How to Apply Section 321 to Your Business Strategy?
Depending on where you're located, you would partner with a fulfillment company in Canada or Mexico to come up with a plan of how to divide the shipment and schedule delivery. Furthermore, the fulfillment company would check the proper paperwork to ensure all necessary and correct information is given. With the shipments arriving in either of these two countries, you wouldn't have to be concerned about the tariffs because the destination from China would be Canada or Mexico. Neither of these countries have to pay a tariff (or as high of a tariff). Plus, technically, your supplies are "arriving from" Canada or Mexico who have a trade agreement in place with the U.S. that doesn't involve tariffs. So, this practice presents a mutually beneficial situation for your organization and the fulfillment company.
Because Section 321 doesn't appear to be going away anytime soon, you can ensure a timely delivery of your goods by securing the services of a Canadian or Mexican fulfillment company, depending on your location. These companies take care of the logistics and paperwork for you which saves time and money. They double check on the scheduling of the arrival of your imports to guarantee that they will meet the Section 321 criteria. All in all, this means that you won't have to worry about paying the high tariffs, and your customers can count on reasonable prices and receiving their products on time.