What Is the Future of DOGE?
Along with other cryptocurrencies, Dogecoin (DOGE) has experienced a decline in value over the past year. Since the beginning of 2022, the value of the coin has dropped by around 50%. As we roll back time to May 2021 and take into account its all-time highest cost, the decline of the DOGE price is measured at around 90%. Nevertheless, Dogecoin is in the top 10 largest cryptocurrencies out there. So, is it time to convert your XMR or LTC to DOGE? Read on to learn if this crypto has a future.
What Do We Know About DOGE?
Dogecoin is widely used for payments and purchases. It is commonly associated with Elon Musk for his support. For instance, he launched the "DOGE-1 Mission to the Moon" to conduct a payment for a lunar payload. He also announced that one can pay with DOGE for Tesla merchandise. So, what's the fuss around it?
Dogecoin was created in 2013 with Shiba Inu as its logo. Initially created as a lighthearted alternative to crypto, it rapidly became a meme coin. It is a decentralized, open-source, digital cryptocurrency running on Litecoin. Dogecoin relies on cryptography to secure all the operations within its network.
While Bitcoin or Ethereum are meant to be scarce and deflationary, Dogecoin is different. Its peculiar features are low price and unlimited supply. Because of this, DOGE is highly inflationary by design. It was initially created to become a faster, more consumer-friendly, and more flexible Bitcoin version.
Dogecoin blockchain can process more transactions than Bitcoin — around 30 per second. With the proof-of-work consensus algorithm, miners use their computer's resources to process and record transactions. Then, they get rewards — dogecoins.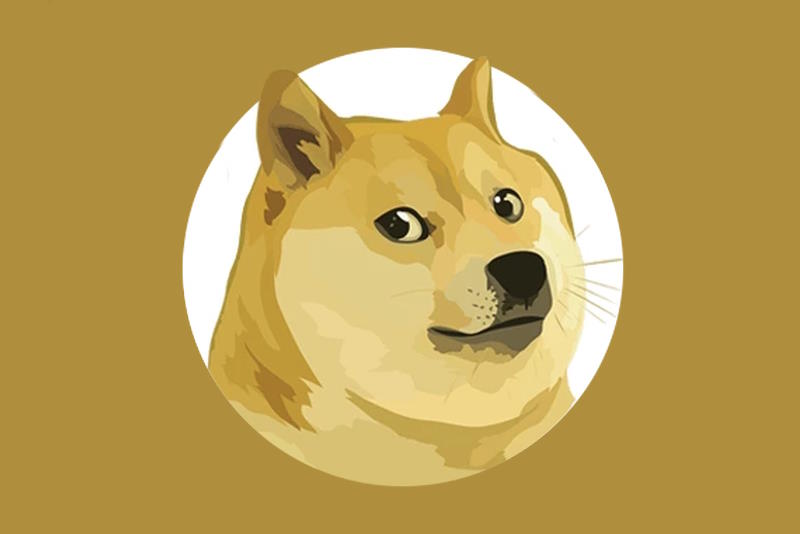 DOGE Market Position
Dogecoin is ranked as the 8th largest cryptocurrency with $11 billion in market capitalization. However, DOGE prices are highly volatile. The mainstream media coverage always drives large spikes in its value following subsequent crashes.
Over the past years, the coin has seen its rise and fall. On May 8, 2021, the crypto market has seen its peak price — $0.73 per DOGE. Yet, it was trading down around $0.30 by the end of May 2021. After this, the coin started its downward trajectory. Dogecoin entered 2022 at $0.1705. It made some attempts to regain its value by moving to $0.2032, but couldn't hold at that level.
The Dogecoin plummeted to $0.04972 in June 2022, the lowest trading cost since the 2021s drop. Presently, DOGE shows an upward trend growing by 8% within the last 24 hours. Yet, it remains a relatively cheap coin ($0.08) with a huge supply (132 billion DOGE).
Dogecoin Latest Updates
Dogecoin rallied by more than 70% after Elon Musk sealed the deal to take over Twitter at the end of October. Shortly, Twitter's top management started exploring ways for incorporating blockchain. Given that Elon is a huge proponent of this cryptocurrency, we can expect that it will find its place in a new concept of this social media platform.
Yet, the meme coin still struggles to regain its stability these days. After the large spike, DOGE's price dropped to $0.08 again.
DOGE Price Forecast
Will Dogecoin reach the $1-value some day? This may happen in 2030 when DOGE will be traded at $1.17. That's what the DigitalCoinPrice platform predicts. Throughout 2023 -2026, the coin price will remain stable, ranging from $0.20 to $0.34.
The prediction system at Gov.Capital assumes that DOGE will be traded at $0.196 in a year. This is a 137.405% growth, which is pretty promising.
Is It Time to Say Goodbye to DOGE?
While Dogecoin can be a poor choice for a long-term investment, it can deliver value in other ways. You can use it for buying stuff or just storing it in your wallet for better times. However, this fun crypto is definitely alive and will be around as long as people use it and give it decent media coverage.
If you are considering other crypto investments or are just curious about the market state, you are welcome to look at how other coins, such as ETH to AVAX, are rated and converted.