Do you want to start your own café that represents your vibe and is your place of sanity? Well, then this article is only for you. In this writing, we talk about all the steps that you must keep in mind when you want to start your café. Want to make your dreams of a café come true? What are you waiting for? Now is the time for you!
Make a business strategy.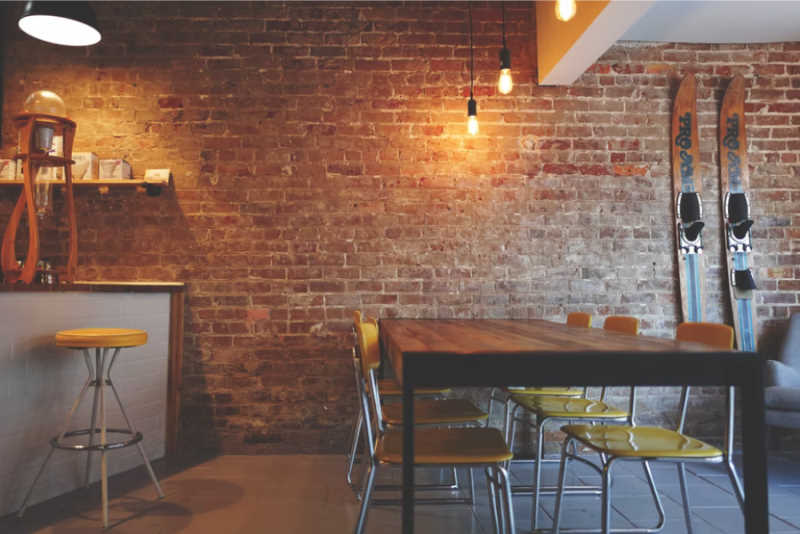 A detailed business plan is an essential initial step in the process, irrespective of whether you are starting a freelance business, a small business or a corporation. A strong business plan examines your business, its market, and its plans for the future over several years. It's comparable to getting a "road plan" to success. It also acts as your main "sales pitch" to potential investors and lenders..
Writing a business plan is one of the most crucial phases you'll take toward opening your coffee shop. This article outlines:
What is your company's mission and who it serves?
What will make it profitable?
Your intended audience (primary customer demographics)
Your adversaries
Projection of sales and revenue
Goals and milestones
When writing down your plan, make sure you are keeping track of the following details.
The executive summary is where you describe your company's vision.
Provide an overview of your company and the service it delivers to its market in the General Company Description.
Products and Services, in which you describe your one-of-a-kind product or service in-depth.
A marketing plan explains how you'll get your product in front of customers.
The operational plan outlines how the business will be run on a day-to-day basis.
Management and Organization, in which you describe your organisation's ideology as well as the culture that guides it.
Financial Planning, in which you are required to explain your financial model and the funds you require from investors.
Choose the most suitable location for your coffee shop.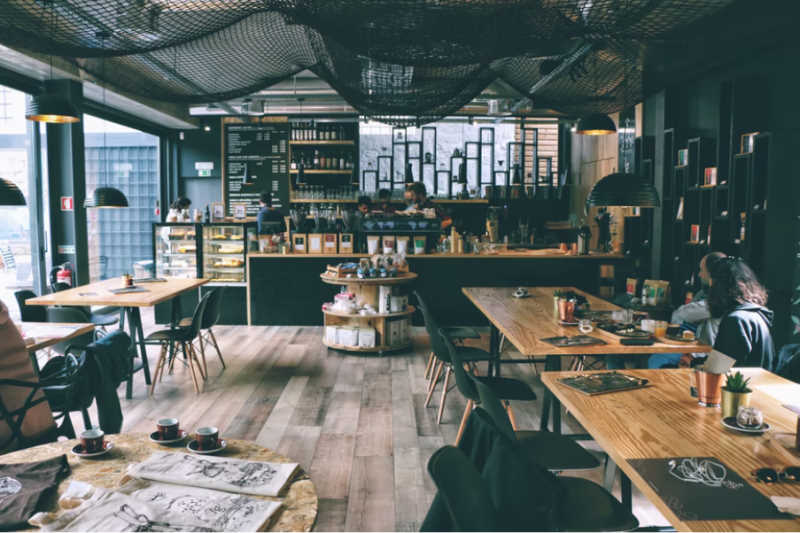 You'll need the ideal setting for your coffee shop to be successful. You're searching for something that meets the following criteria:
The cafe is conveniently located and easy to find.
It's highly visible and gets a lot of foot traffic.
A location that represents your vision
Keep in mind that decent restaurant locations are in high demand and difficult to come by. It may demand some time to get just the correct place, but for a business that benefits from easy access and casual visitors, it was well worth the effort.
Spend some time in the locations you're considering before making the decision. Keep an eye out for the number of people walking around and how much parking is available. Is the place appropriately visible?
Is there sufficient foot traffic to keep your café afloat? In terms of demographics, what does the location mean? What types of activities does the local community appreciate? Do you even have a lot of other cafés nearby, or do you have your own small alleyway?
Keep in mind that you'll be consuming a lot of time here, so you'll need to be sure you already know what makes the locals tick. It's also critical to comprehend the intricacies of the retail lease since the conditions of this contract will have an impact on your company's profitability and resale worth in the future. Before you sign anything, consult a lawyer who understands retail leases.
Find The Best Suppliers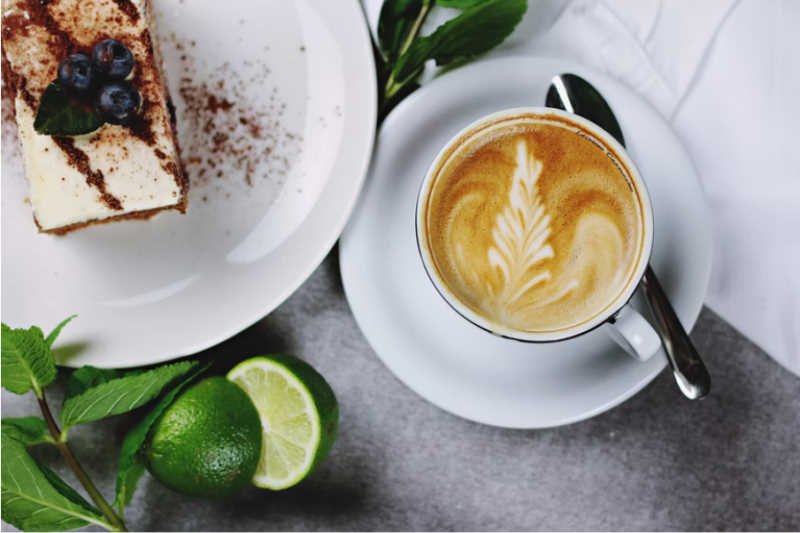 Finding good, dependable suppliers is important to any company's performance. Coffee, milk, bread, fresh fruit, and groceries are usually the major suppliers, depending on the type of café you're starting. Cups (both paper and porcelain), tablecloths, coffee stirrers, teacups, syrups... the list goes on and on.
Create a list of all the supplies you'll need, being as precise as possible. Although the list may appear daunting at first, getting down to the fine gritty (from pastries to napkin holders) can ensure you're ready for anything.
Not only the foodstuffs, but you must also concentrate on the furniture such as tables or chairs. You can get a custom cafe chair built, which will add a unique touch to the space. After that, you can begin looking for providers until you find the ones you like and who fit your company's philosophy. Make sure you get all the listed products.
Utensils - teacups, teapots, spoons, plates, and many more.
Furniture - Tables, chairs, stools, Coffee Tables & Cafe Tables
Decor - wall hangings, table cloths, pictures
Food supplies - tea leaves, coffee beans, muffins, cakes, chocolates, milk, fruits, vegetables, eggs, bread
Machinery - coffee machines, stove
Design the café and give it a character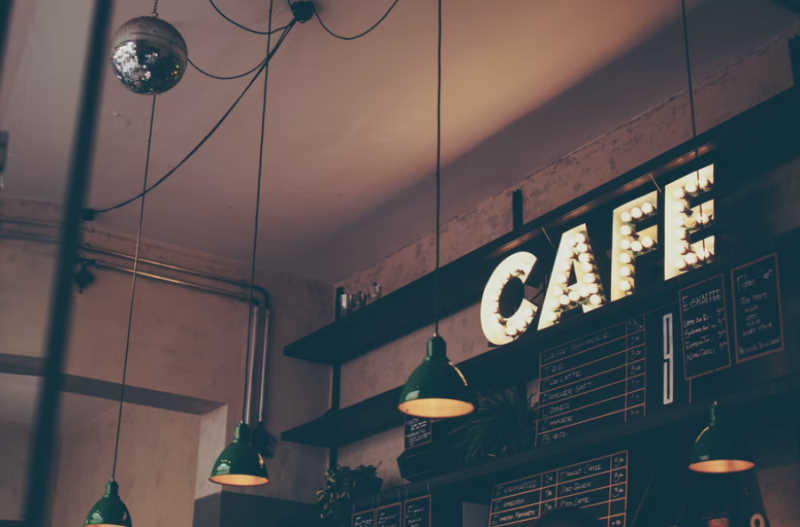 Your café's design is very important for attracting clients and luring them back. Your concept will be strongly influenced by your target audience. Will it be modern? Retro? Advanced? Family-friendly? Health-focused? Recognize your customers' preferences and build your café accordingly.
Again, don't strive to please everyone; sticking to one theme will result in a much stronger identity. Consider the design of the storefront, its signage, the furniture, and the lighting. Examine the layout's efficiency from the standpoint of both employees and customers. Is the barista able to work properly in the available space?
Listed below are some theme ideas for your cafe:
Rustic Coffee Shop - It has an interior decor with a number of old school decor combined with natural raw elements and materials like plants, wood, and bricks.
Indoor Garden Cafe - These kinds of cafes give the people some fresh air, and if you combine these greens with an ample amount of sunlight by coming in through large glass windows and doors, you can generate a very organic and feel-good ambience.
Vintage Classics - These theme ideas for your cafe are inspired from any of the historical era or a generation of individuals – the 40s, 50s, 60s or some other decade.
Industrial Style Cafe - This theme is inspired by abandoned warehouses, factories, and other industrial spaces.
Fashion Icon Theme - A fashion cafe theme pays tribute to a few of the most celebrated fashion brands or icons we've seen on the planet.
Conclusion
We hope that these ideas will be sufficient for you to start your dream café. Here are some additional factors to look for, like is your team able to scurry across the room? When customers walk into your coffee shop, will they understand how to order? We understand that hiring a professional interior designer is expensive, but it can genuinely tie together everything. A pleasant ambiance and a smooth workflow are essential, and a skilled designer can make a difference to your café.