You've seen your friends having fun with their blogs. They're sharing recipes, reviewing products, helping people who are interested in the same things they are. And a lot of them are making plenty of money doing it!
Hey, you can too!
My name's Adam and I run a few successful and rewarding blogs. I didn't start them as some insider-blogger. I'm a regular guy with a few interests and expertise in a couple of areas!
So here's how YOU, TOO can get started rocking your own blog. I'll give you 7 easy steps.
STEP ONE—START YOUR BLOG WITH A PURPOSE
I bet all of the blogs you go to most have one thing in common: a clear purpose! It's easy to say what they're about and why you should care about them. You know what to expect when you go to the blog.
Starting a successful blog begins with really caring about what you write on. It could be motorbiking, finance, Thai cooking, or a divorce you're going through. If you are passionate, that will shine through.
People will want to read what you have to say, and then slowly, it will snowball.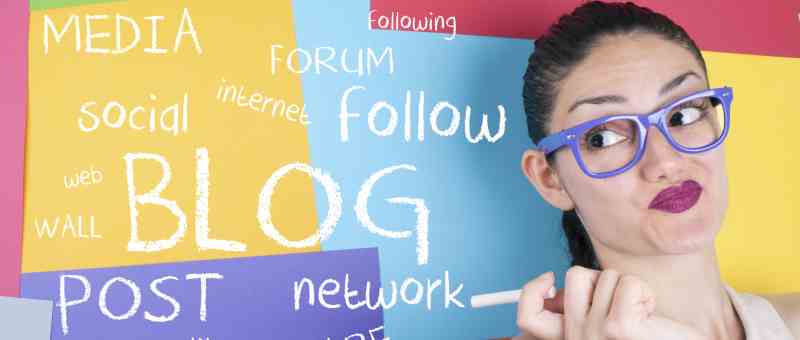 You don't have to be a pro writer. You don't have to know html or graphic design. That's what blogging platforms are for! Your friends who blog may be brilliant, but they're not computer whizzes. Heck, I made this blog in 20 minutes! Are you starting to feel it?
I bet you're getting your list of posts together already! Now, what about these great platforms that will do the computer whiz work for you?
STEP TWO-FREE HOSTED OR SELF HOSTED BLOG?
I bet you've noticed that blogs aren't just blogs—they're all under the flag of something like Blogger, Tumblr or WordPress.com. These are free blogging websites, each with their own features. They will host your blog for free, yes for free! So which do you choose ?

Well, none of them, there's another choice: a self-hosted blog, using your own domain. In fact, that's the way to go, and I'll explain why in a minute.
Because with these free blogging websites or platforms you will run into a few different issues:
Your blog address has to include the name of the free blog. That's one of the the biggest downsides, if you give someone the name of your blog, they can easily forget the ".blooger.com" part (or any free blogging platform provider you use) and go to navigate somewhere else! Lost visitor!
Boring style. I can't name any names, but with some of the blog platforms, everyone's blog looks pretty much the same. Now, we can just accept that as a fact of life, except that it doesn't need to be one. In a minute, I'll talk about blog themes and other great features that can be available to you.
Funky usability. Sometimes the blog platform you choose won't allow you to do what you want, and sometimes it's just plain user-unfriendly.
Low earning potential. If you want to make money blogging, it's just too hard to do using the major platforms. Their plans might be complicated, and often they'll want a pretty hefty cut.
You get what you pay for. A lot of the blog platforms will let you sign up for free. But free packages just get you started.
The kinds of things that will make your blog truly successful will cost you extra. And you're still using someone else's platform, with their user agreements. They may limit how many blogs and posts you can make, or even limit your views with free memberships.
What I prefer from my experience is self-hosting with your own domain. That allows you to have a blog like "moviebuff.com" or "shecookssheblogs.com", rather than "shecookssheblogs.blogger.com".
Everyone likes a clean domain name, something that is your own and not part of a company. It adds an air of prestige.
So, can you afford hosting your own domain? Absolutely. They're not expensive at all—that's a relic of the past. Domain names are only about $5-$15, and we're talking about a whole year. You can stop paying when your subscription is up and you'd like to move on.
Choosing your own domain through a web registrar allows you to plug in the software of your choosing and doing things your way.
STEP THREE: CHOOSE A DOMAIN NAME
So, if you're going the self-hosting route, you get a chance to choose your own name. With no appendage from the hosting platform, the name of your blog will be the only thing before ".com," the only thing people need to remember to type in. You can get these from various companies, which are called web registrars. Some examples are Register.com, Above.com, GoDaddy.com, and Namecheap.com.
I've found that 1and1.com
is the web registrar I go to most often, you can get a domain name for as cheap as $0.99 a month!
and has all sorts of customizable plans.

Once you've chosen where to buy the domain, you then have to pick the domain name.
Keep it short to and to the point—It's best not use something cryptic or mysterious. Tell the reader what your blog will be about, as in NBAfans.com, craftsgirl.com, etc., going with the most direct name that's still available.
You don't want something like "shellnecklacegirlinAlabama.com", that's long and cumbersome.
Something like "you—Craftsgirl.com" is a good name if the person behind the blog wants to own that identity. If you'd feel uncomfortable being the craft girl, maybe "funcrafts.com".
Your domain name ideally should be brandable, memorable and catchy!
Note, it used to be all the rage to do something called an exact match domain name in which you try to come up with a blog name that matches certain keywords.
This would be something like "makingshelljewelry.com", which would be something someone would actually be searching for. These got you at the top of search results until a couple of years ago, but Google no longer operates that way. So you're now free to go more with flat-out style when picking your domain.
STEP FOUR: CHOOSE A HOSTING SERVICE
So, it could bet a little confusing. You're not going through one of the main blog platforms, but instead have bought your own domain. That allows you freedom and more and better options. But you do need a hosting service.
This way, you get the services of the blog and how it sets things up, but the hosting is in the background, doing its good work without calling attention to itself. When someone goes to your blog, they're not going to Blogspot or Whatnot, with all of their stuff all around the page, but just to your site.

The hosting just makes it happen.
When you start checking around for hosting services to use, there are many different things to take into consideration. Each service will list the various features it offers, and these include marketing programs with widgets for Facebook, etc.; security guarantees; money-back guarantees, etc. The amount of bandwidth and mail boxes and other amenities will vary based on the service you choose.
Also, some services are better than others when it comes to offering a variety of customized themes to allow your blog to look the way you want it to.
In my experience, when it comes to hosting, iPage.com offers the best value for money,
with unlimited disk space, unlimited transfer, unlimited e-mails & site building tools.
iPage hosting package is one of the cheapest – less than $2 per month
iPage has been in the hosting business since 2002.
iPage offers "one-click-install" through Cpanel for WordPress, Drupal and Joomla platforms.
Their average up-time is 99,8% (more than good enough for your blog).
So go the route of iPage
, and get firewalls, nightly backups, and many plugins.
STEP SIX: CHOOSE YOUR BLOG BUILDING PLATFORM
Right. There are many different ways to create a blog. 10 years ago, the large majority of the websites were built in plain HTML, or sometimes in FLASH.
Today, "Content Management Systems" or "CMS" are dominating the whole web, making it easier to create a blog without any knowledge of coding or design skills.
Here's a comparison of the 3 most popular blogging platforms:
WordPress
Released in 2003 by Matt Mullenwegg
More than 140 million downloads
Free, used by Forbes, CNN, Sony
More than 2000 free themes
More than 27000 free plugins
Manual installation time under 5 minutes
Joomla
Released in 2005, forked from Mambo
More than 30 million downloads
Free, used by Harvard University, The Hill
More than 900 free themes
More than 7000 free plugins
Manual installation time around 10 minutes
Drupal
Released in 2001 by Matt Dries Buyaert
More than 15 million downloads
Free, used by Linux, The White House, Warner Bross
More than 2000 free themes
More than 24000 free plugins
Manual installation time around 10 minutes
You may have come to this conclusion from reading the comparison, but I prefer WordPress. The others have their strengths and weaknesses, but WordPress is the one that works for me.
I find it simple and user-friendly.
The combination of all the plugins, the themes and the good customization, with a nice, clean interface, is really what tips the balance for me.
STEP 6: CUSTOMIZE YOUR BLOG
Well, I've been yapping an awful lot about customizing your blog. So what exactly does that mean? Now that you have things set up, it's really important that you do some customization with themes and plug-ins and other things.
These will not only make your blog look cool, but can really help in terms of SEO, the ability to analyze your site views, the ability of people to share your posts, and, ultimately, the overall success of your blog.
The most famous free WordPress themes for blogging are "Twenty Twelve", "Twenty Fourteen", "Twenty Thirteen", "Twenty Eleven" and "Twenty Ten".
"Twenty Ten" counts more than 2.4 million downloads!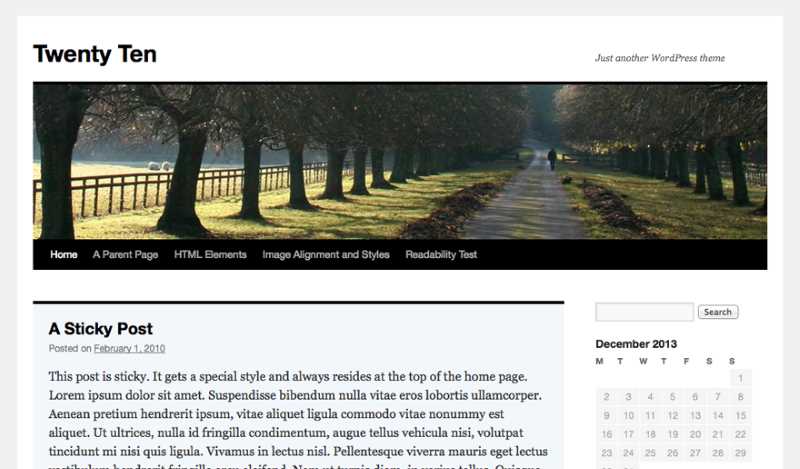 "Responsive" is a responsive theme, which means it adapts your blog to mobile devices screen size, to tablets and to desktop.
Now, these are all free themes, and free is always good. But you can go for some paid themes, too.
These work with WordPress but are sold by outside companies, sometimes with memberships, sometimes not. One of the big differences between free and paid themes is that you get more support with the paid themes, in case you need help or run into problems.
Here's a little secret, though. What you've just read about and seen are themes that are available right at WordPress. But you don't have to stop there, my blog friend! No, there's another really good way to go, which is themeforest.net. This is the BEST marketplace, with themes as low as $3.
I can tell you that WordPress is easy to use and fun to learn about with natural exploration.
But I know a lot of people like to read up and get a leg up on the competition, so you can find a lot of good tutorials on line and get started as an educated user. Nothing like being scientific!
STEP 7: START BLOGGING
Now it's time to get going. What you'll want is to get some readers, get a lot of comments, and get your community growing
You'll work hard on posts and pump out some great stuff, so you'll want it to get some attention.
This is all about promoting your blog. The various options I've talked about will give you plugins that allow you to press a button and share your post on facebook and twitter and all that. There's guest posting and doing other things to get your name out there, with the URL to your blog, of course. It's all about getting involved in communities.
You can also—and some of the plugins I've talked about will help—create interactive posts. You can create polls and chances to contribute. Always address your readers, asking them questions, asking for input, etc. Comments are important to help with how your posts show up in search results, and they help with communities.
Be sure to keep your posts visually interesting with graphs, photos, videos, etc.
All of this stuff is easy enough with WordPress and other platforms, software, plugins, etc. They let you embed vids and pictures at the touch of a button.
The biggest thing to know about a blog is that it's all about the maintenance. Writing the posts is one thing, but the biggest thing is promoting it and building a rep and a readership, and then making some money out of the whole deal.
It sounds like a lot of work, but remember—passion! passion and purpose. That's why you started the blog in the first place, and if you chose wisely while doing so, you'll be more than happy to keep up with the blog.
This post contains affiliate links, which means I receive some beer money if you make a purchase using these links.