Around 90% of startups fail. And while some of those failures can be attributed to bad luck, many others were the result of poor decisions at the early stages of building the company.
But while that statistic may seem discouraging, it can also provide motivation to those entrepreneurs who are willing to follow the best practices of launching a startup and push through the various challenges that will inevitably come up during the process.
With the help of a few simple (but fundamental) strategies, you can separate yourself from the majority of other startups and give yourself a real shot of making a product that will break through and make a difference.
To help you get started, let's look at four crucial aspects of launching a startup that you should consider.
Start with the "Why?"
The number one thing you should do when launching a new company is to ask yourself a simple question:
Why is this solution necessary?
There are millions of startups globally, and the majority of them would fail to provide a viable answer. Some just want to break into a hot market because they think that will increase their chances of success. Others believe they have a unique idea without knowing whether there's any demand for it.
But in most cases, ideas that might seem reasonable at first glance crumble when their purpose is questioned even a little.
So, if you want to avoid pouring your heart and soul into a project only to find out that it was a waste of time, it's a good idea to spend a fair amount of time thinking about the core purpose of your product and the effort it will take to launch it.
Most of the successful startups you might have heard in recent years started with a very clear idea of the purpose behind the company. It can be a feature that no other product in the market can offer. Or, it might be a unique process for solving a problem that will change the industry forever.
Most of the time, there's at least a clear answer to why the startup needs to exist in the first place. If you strip away the gimmicks and the additional features, you should still be left with the core idea of what you can offer that no one else can.
Take Care of Your Employees
No matter how you decide to finance your startup, you won't be able to go forward alone for long. And that means that at some point, you will need to figure out how you'll take on employees and ensure that they are happy and protected.
Then, there are various state and federal regulations that determine how much paperwork you'll need to file out, what protections you'll need to offer, and countless other details that someone outside of the HR world has probably never dealt with.
Because of that, startups can benefit from using HR outsourcing services that can take over the entire process. The team at SnackNation recommends using services like Bambee or Workday, which provide comprehensive solutions for companies of all sizes.
These companies can offer HR consulting, benefits administration, performance management, payroll, bookkeeping, and various other services that can be a hassle to manage on your own when you're just starting a new company and have a lot on your plate already.
Plus, it ensures that you implement the best HR practices of today and that your employees are taken care of. And that will make attracting the top talent you need for growth that much easier.
Use a Proven Website Platform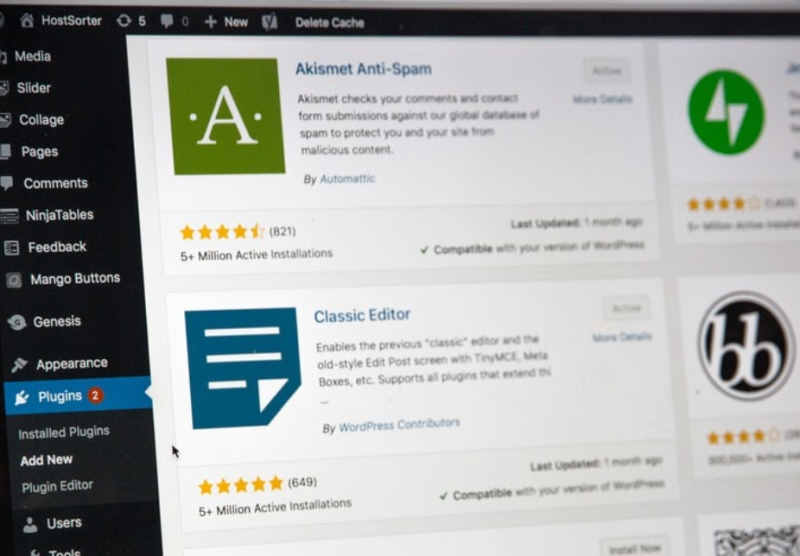 Launching a startup is impossible without a strong web presence. And that inevitably starts and ends with your website. But if you don't have experience with building and designing websites, the entire process can be a bit overwhelming.
The good news is that with a platform like WordPress, you can have a website set up in a matter of days if you want something simple. But at the same time, the platform offers robust customization capabilities and it can get a bit confusing when picking the right ones. That's why it's a good idea to curate your own WordPress toolbox that includes a wide variety of powerful themes, plugins, add-ons and WordPress resources that you know would always work for your website.
In the end, you want to find fast hosting, install robust security features, and provide a seamless User Experience (UX) to all of your site's visitors.
Designing a site from scratch can be appealing. But WordPress can give you enough versatility to get any features you need while remaining user-friendly enough to keep costs down and provide you with a simple way to get started.
Maintain Focus
As a startup owner, you will probably never run out of avenues you could pursue. Whether it's the new shiny marketing tool or a promising networking opportunity, there will be times when you'll want to do everything at once because that's what could give the company the best chance of success.
But in reality, maintaining focus and clarity in terms of priorities might be the most practical choice for your startup in the long term.
By only focusing on a few things at a time, you will allow yourself to really give them time, tweaking your approach until you find what's working. Moving on to something else is easy, but then you might miss out on incredible opportunities because you were too quick to dismiss something without giving it a real shot.
So, whether it's a marketing approach or adding features to your product, always weigh the potential benefit against the resources it would require and against how it would impact what you're doing right now.
Sure, at some point, you will need to cut your losses with projects that didn't pan out. But it's a good idea to stick with them for a bit longer than you might want to, especially if you know that it's a sound strategy that could deliver big if you would just find the right approach.
Final Words
Launching a successful startup is a dream that drives millions of entrepreneurs worldwide. But only those that follow sound business principles and are disciplined in their decision-making can expect to see success.
The strategies listed above may not be flashy, but they represent essential parts of running and scaling a startup. And sometimes, taking care of the less flashy details like HR management can set you up for exceptional results in the future.