With close to 4,000 colleges and universities in the United States, your institution has a lot of stiff competition for students. And the COVID-19 pandemic hasn't helped – since 2019, college enrollment numbers have dropped five percent. That doesn't sound like a lot, but it represents one million college-aged people who either dropped out of college in the past two years or never enrolled in the first place.
So, how can you attract more students to your institution? Many colleges and universities are having to get creative with their recruitment techniques. High school visits, printed marketing materials, and college fairs aren't enough anymore.
To keep enrollment high, your institution is really going to have to emphasize its strong points, find new ways to reach your audience, and appeal to students through influencers and word-of-mouth marketing. For help, you should consider bringing in a higher education marketing agency.
Lean on Your Strengths
Every school has different strengths, and those strengths make it appealing to different kinds of students. Perhaps your school has an exceptionally beautiful campus or places a strong emphasis on building community ties among the student body, faculty, and staff. Maybe your school has one of the nation's top engineering programs or maybe your institution is home to a famous creative writing workshop.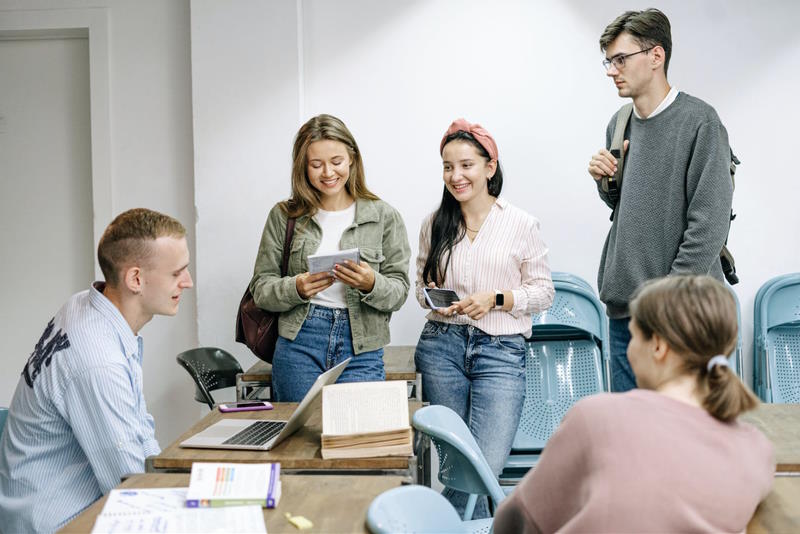 Whatever strengths your school has, make sure to emphasize them in your marketing materials. You want to attract students who are interested in your campus and the social life that is available to students there, as well as students who are interested in the specific academic programs your institution offers. Make sure there is plenty of multimedia information about your campus and its programs available on your institution's webpage and social media profiles. Provide information in text, picture, and video formats.
Use a Higher Education Marketing Agency
Higher education marketing has changed so much with the advent of the internet, and it's continuing to change rapidly as the ways in which people use the internet continue to evolve. That's why it's always a good idea to hire a higher education marketing agency. A higher education marketing agency will understand how to reach prospective students online and in the real world, so you can turn your marketing efforts into a real, measurable uptick in enrollment.
Reach Your Audience Where They Are
You need to reach out to your audience on social media if you hope to get your message across. Share engaging images and videos that promote your school, showcase campus life, highlight the school's most popular and well-respected degree programs, and exhibit student activities, like campus clubs and study abroad programs. Engage with users on social media, answer their questions, and point them towards additional information.
Appeal to Prospective Students through Word of Mouth
Millennials and Zoomers are more receptive to word-of-mouth advertising than to more traditional means. But how do you get the word out about your college or university? The answer is to use your school's alumni network.
Your school's alumni can be powerful ambassadors, capable of spreading the word about your school on social media and beyond. Millennials and Zoomers will take the word of influencers before they'll trust blatant advertising, so encourage your alumni to discuss their experiences at your institutions on their social media pages. Organize panel-style meetings of alumni ready to answer student questions and share their campus experiences in person or online. Enlist notable alumni to promote the campus clubs and organizations they liked best or the academic programs and professors who helped them find success. Prospective students will be more interested in your institution merely because a notable person they admire holds a degree from that institution. Alumni typically feel nostalgic about their college experiences, so they can spin positive stories about what life is like for students at your institution.
These days, it's getting harder than ever to recruit students for higher education. Many people who may have enrolled before the pandemic are now holding back from going to college. Use the right marketing strategies to reach your ideal prospective students, so your institution can keep enrollment numbers high.