Professional development is necessary if you want to move forward with your career and achieve new heights. You can learn new skills and gain valuable experience for the future. Additionally, it will improve your job satisfaction and give you the necessary motivation to continue solving everyday work challenges. In fact, 58% of employees worldwide pointed out that professional development increases their job satisfaction.
When you prioritize professional self-improvement, you are gearing up for success in both your professional and personal life. If you don't know where to start, contact professional coaches or step out of your comfort zone and try something different. There are many options on how to improve, you just need to find the right ones for you.
So, if you are not satisfied with your current career development, make sure to implement the following five strategies and improve your results.
Work with professionals
You can work with professional coaches to help clarify your life goals. For instance, they can present you with helpful coaching tools like the Wheel of Life, and explain how to use it in the best way. With an insightful Wheel of Life assessment tool and guidance from your coach, you can rate your satisfaction levels from 1 to 10 on all important aspects of your life, and according to the results, you will know at what level your professional life is.
Answer all questions honestly, and depending on the percentage of satisfaction level regarding your career, you will easily understand where you are now and where you want to be. Then, the coach will prepare a detailed action plan for you to implement in your daily activities. Following their instructions will help you make significant improvements and help you advance on a professional level.
Expand your business contacts
Expanding your business network and connecting with other professionals is an excellent way to improve yourself professionally. This way you can improve your communication skills, which can lead to connections with other peers providing you with potential career development by sharing new information with you.
Also, you can expand your contacts by visiting workshops and conventions. It is an excellent way to get in contact with professionals from all over the world and share experiences. This can broaden your horizons and help you realize that there are a lot of new things you can learn and implement in your career.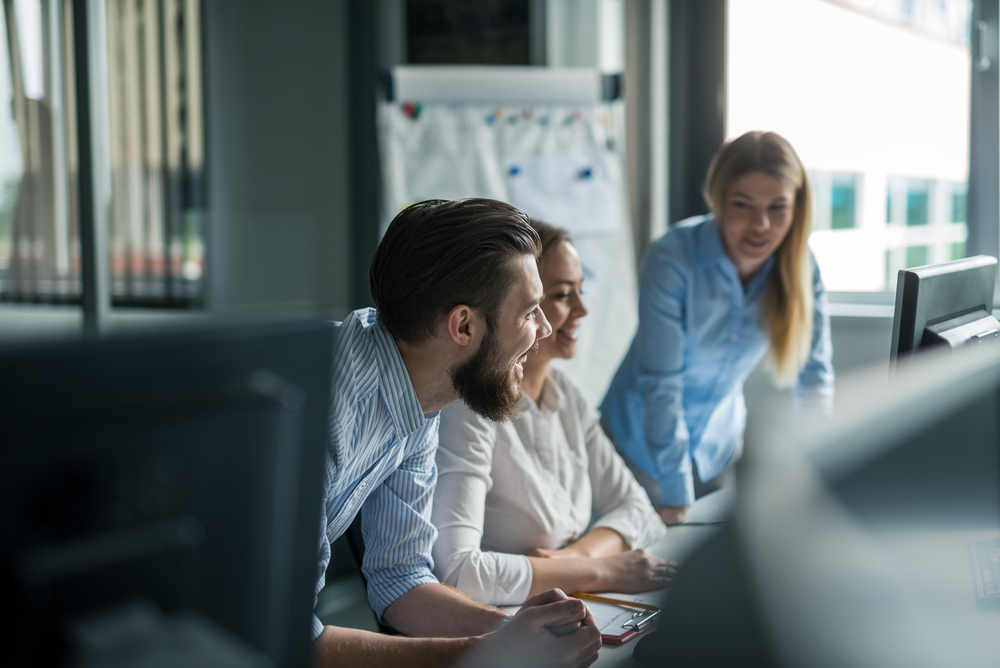 Escape your comfort zone
Even though sitting in your comfort zone may provide you with financial stability, your professional development, career chances, and growth will not present themselves to you being stuck there. If you are going in a circle by performing the same work activities every day, it is time to make some big changes.
Take your time and explore new fields of interest. For instance, you could ask your employer to give you tasks in a department you have never worked before, or find an additional job in a completely different field and see how you can use your current skills there or improve them even more. Try to take a leap of faith and escape your everyday routine by learning something new and viewing your career from a different perspective.
Learn new digital skills
The digital world is constantly evolving, and everyone should try to keep up with all the changes that are happening. If you are eager to improve in your line of work, learn some new digital skills and put them in your resume.
Improving your digital skills will keep you updated on all technological changes, and it will show your line manager that you are willing to continue to grow. You will never make a mistake if you upgrade your computer literacy skills like how to use word processing systems or presentation software, or even learn new social media tricks and trends.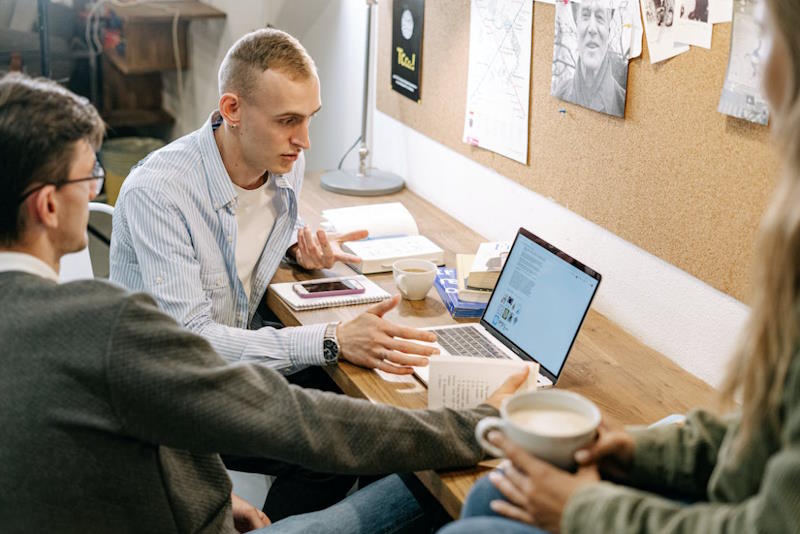 Read books
Reading books for professional development is an excellent way to learn about other people's work experiences and get inspired by them. Some books will teach you about newly developed skills you could learn, and others will provide you with insight regarding types of career advancement.
So, if you enjoy reading, go to the library or search for online books that are according to your professional goals. Also, try to start each morning by reading business articles, blogs, and magazines. There are a lot of possibilities, you just have to choose what interests you the most and focus on that.
Final thoughts
Making changes in your professional life is a necessary step for further career development. Decide how you want to start and go for it. Reading books, learning new skills, and connecting with your peers are excellent ways to improve yourself professionally. Be courageous, get out of your comfort zone, and watch how your professional life changes for the better.