In every department of a business, specific thumb rules remain constant. Whether it is a pharmaceutical business or an FMCG business, profitability remains the primary aim of every organization.
In big companies with an extensive load of different activities in different departments, outsourcing and hiring an agent becomes very important. Sourcing & using a third party to perform different activities are becoming the trend in many business operations, especially in the logistics department.
One of the most critical segments in logistics is transportation or freight. It accounts for most of the company's supply chain costs and time. Therefore, businesses have started adopting solutions from freight forwarding companies.
These companies perform shipments & transportation operations on behalf of a company. Popular freight forwarding companies like FBABEE offer excellent shipping services in international waters as well at a low rate. Apart from cost-cutting, there are various reasons for businesses to choose a freight forwarding company.
Top 5 Reasons Why You Should Hire A Good Freight Forwarding Company
There are various advantages of a freight forwarding company. The following benefits prove why hiring a freight forwarding service is vital for a business.
Identification Of The Best Route For Transportation
Freight forwarders are knowledgeable and experienced professionals having an extensive global reach. They have decent information about various transportation modes & routes. They have insights about the cost on different routes, traffic, speed, etc. These details can aid transit time reduction & optimize transportation efficiencies.
The major functions of these companies are to determine the most suitable cargo, select an appropriate route of shipment, product delivery, draft a custom transportation schedule, and agree on the best market price with the carriers.
Choosing a freight forwarder for your shipment needs can also help tackle any intermediary issues during shipment. A well-trained and experienced freight forwarder has connections with mediators who can otherwise interfere with the transportation scenario.
Moreover, companies with great contacts & relations can help small businesses tackle the shortcomings of high freight costs. They also negotiate on payment terms. This allows the businesses to pay in credit and installments to the manufacturers or transportation companies.
Ensuring Timely Delivery Of Goods
As mentioned earlier, freight forwarders know most things about the shipment routes & the time taken to reach the final destination. They are well aware of unpredictable transportation hurdles often arising in international trade.
It is difficult for a business to tackle these obstacles by themselves. These third-party shipment agencies consider these unforeseen obstacles and select the optimal shipment route. This ensures that the products reach the warehouse, retail stores, or customers on time.
They allow the companies to track the orders. Therefore, there are no risks of theft or scams during transit. On-time delivery also ensures that a company can complete more transportation cycles per day, month, or year.
Strengthen Inventory Management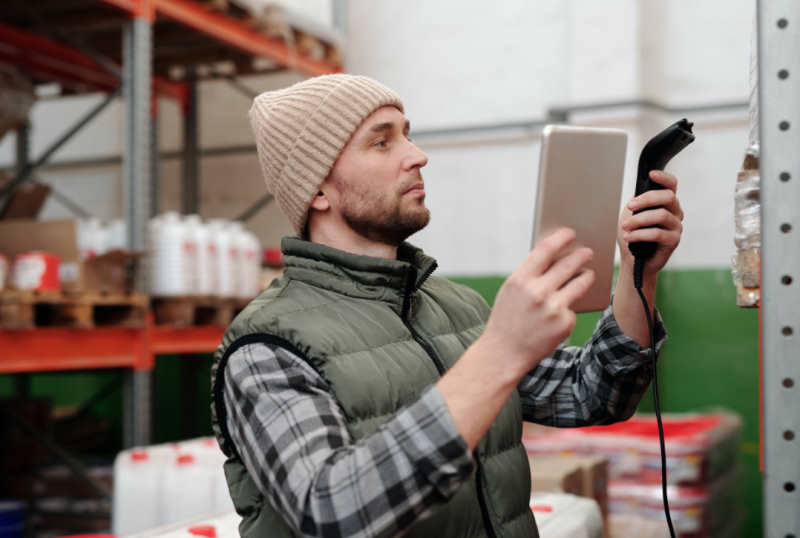 Many freight forwarding companies offer inventory management solutions to the companies. They assist the businesses in making appropriate decisions regarding the stock. Apart from this, they also cater to warehousing needs.
Companies like Shipo are excellent options for getting the proper warehousing & storage services. It aids in achieving specialization in these key areas of logistics. If an organization does not choose a freight forwarder, it might fail in achieving inventory specialization.
Improvement In Overall Logistical Efficiency
Reputable freight forwarding companies can take a massive load off your business. It can save you a lot of time which can be invested in planning other activities & strategies. They are well-equipped with managing different phases & stages of international transportation. They can quickly adapt to the various ups & downs of the trade.
They are used to harsh freight conditions & situations such as port shutdowns, cargo rerouting, bad weather conditions, policies, etc. They have a routine of overcoming such issues. If a freight forwarder has excellent contacts with authorities, they may allow the former to skip the legal documentation & paperwork process. This escape from legal work will ensure speedy delivery of goods to the customers. You can generate positive feedback from your final customers.
Attain Consistent Communication
Approaching a freight forwarder for a business' shipment needs implies clear communication throughout the transit process. They will regularly update the logistics manager about the status of goods & any risks faced.
This timely alerting enhances the efficiency of the delivery process. Organizations can use technology for better tracking of goods. Experienced freight forwarders use different software to maintain transparency in the freight process.
Conclusion
The advantages mentioned above place strong reasons as to why an organization must select freight forwarding service. There are minimal risks in hiring one. It divides the work, ensuring cost-effectiveness & perfection in operations. Before selecting the best freight forwarder, consult your closed corporate relations and analyze different factors.