In order for a company to be competitive, sales productivity has to be maximized, yet sales professionals encounter several obstacles that make this challenging to accomplish. According to a recent survey, 72% of sales representatives anticipate falling short of their annual sales goals. This points to a systemic issue with sales productivity. These issues can stem from factors like poor prioritization, a lack of communication skills, and an inability to build and maintain relationships with your clients.
Fortunately, there are many methods that you can implement that can be used to boost your sales team's productivity and achieve their goals. In this post, we'll explore four strategies that can be used to maximize sales productivity and overcome deficiencies.
Setting Clear Goals and Prioritizing Tasks
The first step to boosting sales output is to clearly define your goals and prioritize them by importance. Knowing exactly what has to be done can help you prioritize your time and energy effectively. To focus your time and energy on where it's most needed, it's vital to establish which tasks are the highest priorities.
To be effective, a sales team needs well-defined goals that are consistent with the larger business plan. This can be accomplished by combining study, analysis, and cooperation with colleagues. When you define your objectives, then you can craft a strategy to detail the measures that need to be taken to reach those objectives.
Prioritizing assignments entails evaluating the significance and urgency of each assignment and allocating resources appropriately. Making a to-do list is a simple and efficient way to make sure you don't miss out on anything important.
To help set these goals and prioritize tasks, holding regular sales meetings can ensure everyone on the team is on-board and aware of changes. However, for a meeting to be effective and not just waste your sales team's time, as a manager, you must prepare a sales meeting agenda. To ensure that your meeting is productive, it's vital to outline the subject and what needs to be covered in advance.
Utilizing Technology and Automation
Using technology and automation is essential for increasing sales productivity. Sales automation systems automate numerous sales tasks, giving salespeople more time to close deals. Customer relationship management (CRM) software, sales prospecting tools, and email automation software are all examples of technology that can help streamline the sales process.
Automation reduces manual labor and boosts sales productivity. CRM software, for example, can help your team automate monotonous processes like lead tracking and data input. A more personalized approach to communication and client engagement is possible with the aid of automation.
Building and Maintaining Relationships
The success of your sales team over the long run depends on their ability to develop and sustain meaningful connections with their client base.
Relationship building requires an in-depth familiarity with the customer's needs and problems. Beyond just selling items or services, sales professionals must be empathic and assist in providing value to the consumer. Relationships need constant attention and care from both parties, so make sure your team is in touch with your customers on a regular basis and follows up with them often.
Continuously Learning and Developing Skills
To keep up in today's competitive corporate world, it's crucial to always be learning and using the most cutting-edge methods, tools, and strategies. Constant learning can help your team keep up with market expectations, acquire new abilities, and adapt to new problems.
One method for boosting abilities and expertise is by participating in training sessions. There are numerous training programs available for this purpose, including topics such as sales strategies, communication skills, time management, and more. These courses can be found online and fit easily into even the busiest schedules.
Workshops and seminars can also help you hone your sales skills. These gatherings allow sales professionals to network with others in their field, as well as specialists in the field, to share information and ideas. Keeping up their motivation and inspiration by attending these events might also help them think of novel approaches to achieving their goals.
A salesperson's education doesn't stop with attending seminars and conferences. Connecting with other people in the sales industry can open doors to new ideas and information. Your team can benefit from networking with others in their field because they're exposed to new ideas, methods, and technology, and can share their own insights and knowledge with the group.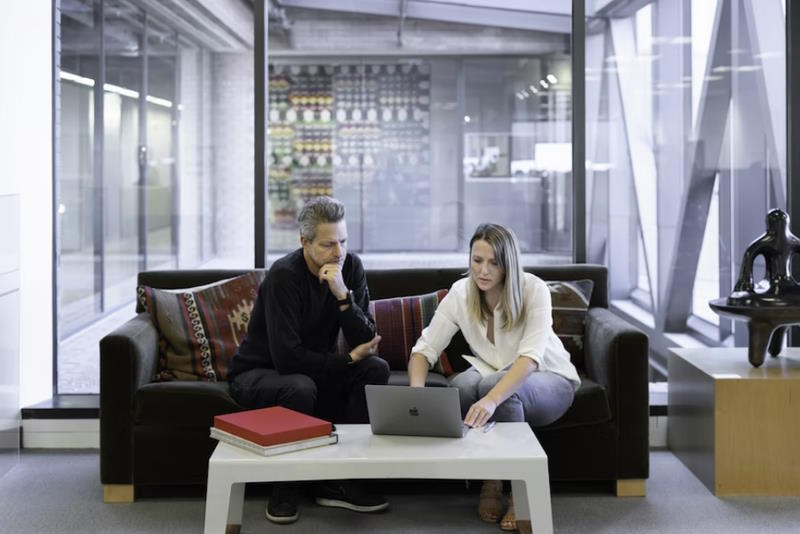 Final Thoughts
If sales results fall short of expectations, investigate possible areas of inefficiency. And the best method to do this is to monitor sales productivity on a company-wide and individual basis.
After you've done so, you can use the methods we discussed above to find the leak and fix it. Remember to closely monitor the results of your sales team as a whole and its individual members.