5 Incredible Ideas to Creatively Make a Business Office on the Cheap
At times, it's tough to get enough motivation to deliver fully for your business. However, none of us would feel hard-pressed to roll-up our sleeves and deliver business expectations in a great-looking office. Whether at work or home, business offices ought to be catchy for the clients' engagement through cost-effectiveness and comfort. Making a new office is not a one-day achievement, as it calls for a balance between employees' comfort and a client's impression. However, you will not need to spend a fortune when you are trying to come up with a modern business office layout.
Below are some practical tips from experts for creating a quality office without spending much of your business savings.
1. Invest in Classic But Inexpensive Office Furniture
Whether your business office is big or small, furnishing it with inexpensive but modern furniture would still make it functional to your expectations. To accomplish this goal, be knowledgable about the best-desired equipment and furniture without spending much. Plan on using the space you have wisely to avoid instances of having an idle space used occasionally. For example, if your office space is congested, you can opt for the barn doors for sale online without overspending. Barn doors slide instead of opening out and will give you a lot more room in a small space.
2. Consider Investing in an Air Freshener System
Many times while making an office, it's normal to get obsessed with how things look and neglect how your office smells. How your business office smells makes the first impression on the clients and the working team. We all understand it's usual for office environments to trigger different smells from furniture, carpets, and paint. That's why it's advisable to have an improved air freshener system in your office. According to a survey carried out by Harvard University in 2018, business offices with better ventilation and air circulations have improved employee performance and a client's impression.
3. Bring in the Best View of the Outdoors
Making a modern business office with a view of nature and the outdoors in the 21st century ought to be one of your most considered priorities. Nothing feels as good as working in an integrated office cubicle, where you can easily watch the surrounding nature of the environment while growing your customer relationships or taking a break. Therefore, while making your business office, it would be wise to enhance open-office extensions, biophilic designs, or wood settings.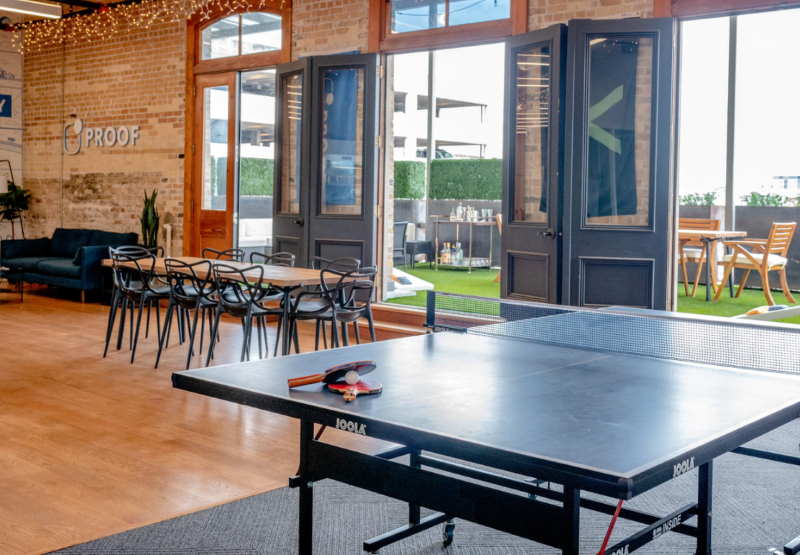 4. Go with Bargain Wall Decor
Undeniably, business offices are places that ought to create inspiration on the next move in entrepreneurship. However, the most ironic aspect is that most business offices are neglected with no life. If you have little money to burn with art in your office, then search for the most cost-effective seller. This is to add a little art in your office to inspire, motivate, and enhance focus into your business again. It's good to understand that coming up with your art, printing, and framing is less expensive compared to buying already customized ones from stores. According to studies, having beautiful and inspiring artwork and décor in a business office propels mental energy, boosts brain performance, and stress reduction.
5. Do Away With a Reception Area If You Don't Need One
Doing away with a reception area is a common trend we have been experiencing today with most business offices. Reception is only crucial if you have clients streaming in your office frequently. However, suppose your office space is small, dedicated to individual employees. In that case, you can deploy firm studio BV technology where clients don't need a receptionist to greet or answer calls from clients. Besides, to avoid confusion of clients while coming to your business office, you can put personalized bubbles to direct clients to different offices.
Making a classic business office doesn't have to consume much of your energy and cash flow. It's all about arranging office equipment and furniture into its place, planning carefully and choosing office pieces wisely. Go with an office upgrade that you are sure of to impress clients and that employees can feel comfortable in. However, if you are unsure of how best to make your business office on the cheap, get in touch with DIY experts for further advice.