Owning a business can be overwhelming, regardless of how big or small it is.
No matter how much you try to have everything under control, things can be a little messy and not go according to your plan. In order to avoid losing money and resources, you have to make sure that you're running your business efficiently and effectively. Efficiency will help you to stand out from your competitors, become a market leader in your field, and increase your market share. Here are a few ways that will help make your business more efficient.
Utilize the Right Technology
The right technology will help you reach more potential customers and bring a whole new level of quality and excellence to the table. In Wichita, Kansas, where local businesses are thriving, the expert consultants at Summit Advisors IT explains that using advanced cybersecurity, management, and IT solutions will take your business higher. However, there are certain criteria that you should look for when choosing a provider who will help you employ the best solutions that will make things easier for everyone around the office. You need to make sure you choose professionals who understand all the software technicalities and the business needs at the same time. Partnering up with the right tech experts and bringing in new technologies can significantly improve your employees' productivity and overall business efficiency.
Automate Your Business Operations
Business process automation will play a huge role in maximizing profit and minimizing cost and time consumption. Although you might need to spend some money upfront on software that will help you streamline your business operations, once your employees get used to working with it, you will be able to increase your ROI and ensure that your office is the best environment for employees to get more creative and work on enhancing their quality of work. Business automation will also make it easier for you to track employee performance, check on customer statuses, and gain more control over the business without being a micromanager.
Use Different Communication Methods
You also want to decrease those meetings that end up wasting everyone's time rather than being beneficial for the business. Introduce new ways to communicate other than meetings or emails that are usually time-consuming and, honestly, boring. Make sure you emphasize in your company policies or handbook that you encourage face-to-face communication and try using one of those apps for online meetings. Also, make sure you avoid miscommunication and conflicts at work by encouraging direct communication and transparency through the convenience and comfort that come with virtual communication. This will make your employees' lives better and ensure that no time or effort of theirs is going to waste.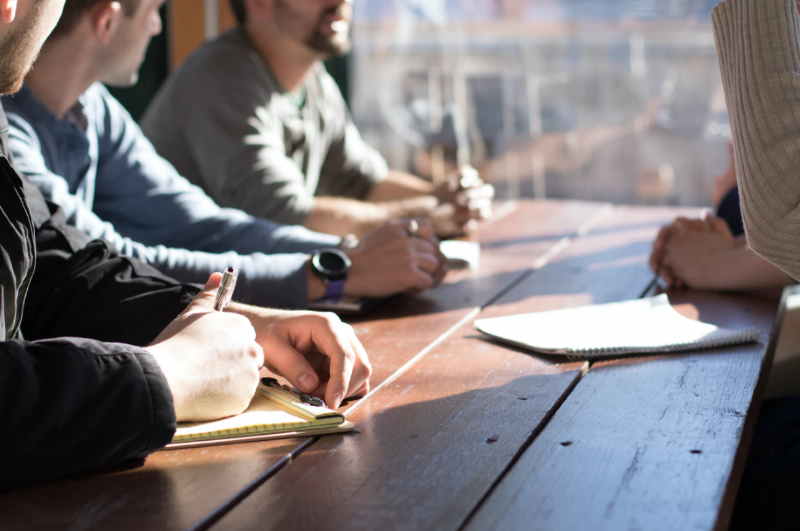 Improve Customer Service
Customers are the most important asset for any business. Developing a website and being available on social media platforms will help you improve brand awareness, increase business exposure, and get higher ranks on search results pages. Moreover, it will help you improve your customer service, as you'll be easier to reach, which will help you make sure your customers aren't frustrated when trying to reach you to report an issue or inquire about something as soon as possible. This way, you can ensure customer loyalty as well as improve your reputation and increase your credibility.
Outsource a Few Activities
The best way to run your business more efficiently is to outsource your non-core activities. You can't possibly be an expert in all areas of business like human resources, IT & Technology services, Sales and marketing, and accounting. Consider outsourcing these activities to other specialized companies; this will cost you less than if you were to hire tens of in-house employees to get all those departments functioning properly, and it will give you a better quality of work as well. That way, you can just focus on activities that are vital for your business. Focusing on core activities will help you manage things better around the company, and maximize your resources to improve your products/services.
If you follow these tips, you will not only ensure that you're running your business more efficiently, but you will also gain more satisfied and loyal customers. Furthermore, you will increase your ROI, and build a solid reputation for your business. Focus on expanding your network and tracking your employees' productivity regularly so you can face any challenges that come your way. Finally, just build a great working environment for your employees because, for some, their offices are their second homes, which means that they need to be on the same page as you are. So, make sure you're all following a plan that will help you achieve your business goals while also having a pleasant time in the office.