Almost anyone can decide to open an online business; the difference between successful and failing businesses comes down to finances.
Unfortunately, navigating a business's financial information is difficult—even for those who might have a decent background in money management.
Luckily, there are a few helpful tips that can put you on the road to running a financially successful web-based business and we're here to tell you about them. Keep reading to find out how you can ensure your business's financial prosperity, even without a background in finance.
Where's the Cash?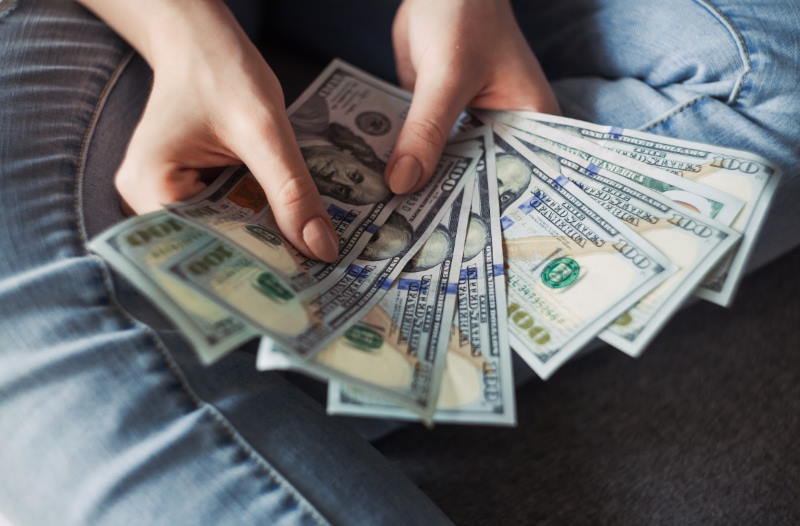 One of the easiest ways to ensure your web-based business is financially successful is by tracking all of the money you receive and spend. As a business owner, you will have to look at where your cash is going (and why), as well as keeping track of how and when your company makes money.
Setting up a budget is an easy way to do this, especially if you can do so in the beginning stages. You'll want to look at recurring and fixed monthly costs, variable expenses, and large, one-time purchases. Once you've gathered this information, look at what your income sources are to determine how much operating cash you have available.
Your total costs and income probably won't be equal, and given your business is new, you may show a deficit. This is okay, for now. This is mainly to show you where your money is going and if there is anywhere that you might be able to cut expenses (such as fancy offices, unnecessary staff members, and buying your team lunch every day).
Setting and sticking to a budget will help make your business look great on paper when the time comes to sell. Any legitimate business broker will require financial and bank statements, tax returns, and an explanation of your operations; your budget will aid greatly in this process and allow you to see the largest possible profit.
Expand Cautiously
When your business is new, you will likely be the marketing specialist, accountant, sales representative, and secretary. It will feel overwhelming and sometimes impossible. You may consider hiring a team to help with these roles and this is understandable. However, do so cautiously to prevent too many new large expenditures.
Remote employees are an excellent choice for web-based businesses because you have a wide selection of talent, they're more productive, and there isn't the added overhead cost of office space. These employees can quite often fill multiple roles at a lower cost than hiring separate employees for each task.
Generating Revenue
Generating revenue seems pretty straightforward, right? Unfortunately, there's a bit more to this process than simply selling your products/services.
The 'more' is the fact that you have to find people willing to buy from your business. This is where marketing will be a lifesaver. Marketing allows you to reach people who might not otherwise know about your business through various types of media.
In addition to growing your marketing campaigns, you may need to alter what types of products/services are offered and how these are delivered to customers. This can become complicated and frustrating quickly, especially if you've never had to look at your business from this angle before.
Because of this, you may wish to look into business coaching services early on. A business coach will give you a different perspective about how you might be able to find more new leads and therefore generate more revenue. Also, you'll find that they can offer advice on what areas of your business need improvement and the areas in which it is excelling.
Pay Yourself Accordingly
If you don't have another source of income, it goes without saying that you'll need to pay yourself out of either the business loan used to launch your business or out of the revenue you've generated. With this said, don't go overboard with your salary.
You'll want to pay yourself enough to sustain your bills and be comfortable, but avoid giving yourself a huge check. This will help keep money in your business account, making sure it's available should you need it.
As your business grows, you may choose to increase your salary. This is fine but do so with caution, ensuring that your business isn't placed into a precarious position when sales inevitably slow down.
Stop Wasting Time
As a web-based business owner, there leaves little doubt about you being a self-starter. However, most self-starters will admit that they tend to procrastinate or waste a fair amount of time at work. Stop doing this!
There's a saying that time is money and in your case, it is particularly true. The more time you spend scrolling through social media (not for advertising purposes) or pushing off that sales call means the less time that you are spending actively generating revenue and making money for your business!
This doesn't mean that you have to focus on your company 100% of the time; it just means that whatever time you have set aside to work on your business needs to be devoted to doing that, and that alone. Basically, find a work-life balance that works for you to decrease the chances of burnout while still allowing your company to grow.
Consider Your Financial Objectives
Entrepreneurs have multiple reasons as to why they chose to launch a business and these reasons can help you identify your financial goals and objectives. You may have started your business because you were tired of working for someone else and wanted the freedom to live without a draining 9-5. Alternatively, you may have chosen to launch a web-based business because you aim to grow it into a multi-million dollar venture.
Whatever your reasons were for starting your business, you probably had some financial goals in mind (be it personal or professional). Write those goals down and define them. Determine how you can measure a goal's success. If the goal seems like a monstrous one, break it down into smaller, achievable pieces and review them often.
These financial goals will help keep your spending and your business on-track to financial success as well as allow you to make decisions based on facts, not feelings.
Planning Your Exit
Part of setting your financial goals includes determining how you will want to handle the closing or sale of your business. You may wish to pass your web-based business on to your children, but more commonly, people opt to sell when they reach the age of retirement, become bored, or find another venture in which to invest.
Choosing to consider your exit strategy when your business is young allows you to have an idea of what's to come and how to manage day-to-day operations. It also gives you an idea of what you wish your future to look like as well as what must be done in order to exit the market.
If you believe that you'll want to sell your business, you'll need to consider whether you'd like to use a website broker or opt for the less formal (yet tedious) option of selling the company to a friendly buyer. With a broker, you can expect to pay fees but you won't have the headache of finding a buyer, vetting them, dealing with the banks, and securing payment.
Final Thoughts
While there is no easy way to ensure the financial success of your web-based business, opting to follow these tips will help make the difference between financial success and detriment. It takes time, effort, and planning in order to run a profitable company but it is possible if you're willing to put in the work. Over time, you will see the fruits of your labor!