More and more people are now venturing out into starting their own businesses in an aim to pursue their passion and generate income from it.
Some look into putting up their own business to be free from being confined in the four walls of an office cubicle, with the flexibility to handle their own schedule.
However, to thrive in your business venture, it is not enough that you have the determination and passion to do so.
You also need to have a specific mindset that some of the most successful entrepreneurs practice.
Hence, take a look at how business people think and try to adapt it accordingly.
Business People are Specific
When you enter into entrepreneurship, you need to be able to set specific and time-bound goals.
These goals and plans help you to progress things in your business consistently according to schedule.
In doing so, you need to be able to effectively visualize how you define success for your business by engaging in entrepreneurial mindset activities that will help you have a positive outlook.
These activities will also encourage you to be persistent in achieving your goals.
For instance, practice being specific by setting a certain time when you need to be in bed, rather than simply saying that you need to get more sleep, or being specific on the pounds you want to lose, rather than merely stating that you need to lose weight.
Business People are Team Players
Successful entrepreneurs know that they need the help of others to achieve their goals.
Hence, seek people that you can collaborate with and make sure that you will be able to complement each other in terms of your strengths and weaknesses.
For instance, if you want to be a successful freelancer, join a freelancing community and surround yourself with people who already made it big and learn from them.
In the same manner, don't be afraid to be surrounded by other beginners in the industry because helping them would still open new learnings for you too.
Business People Never Stop Learning
One trait of successful entrepreneurs is their continuous hunger for knowledge.
However, this is not limited to the technical aspect of their business, but rather, they also strive to grow in their emotional intelligence.
Thereby, aside from taking time to read, attend classes, take workshops, and watch worthwhile webinars, meditate to be able to identify your emotions, as well as the emotions of those around you.
Doing so will not only help you be empathetic, but it will also strengthen your problem-solving strategies by being able to embrace change.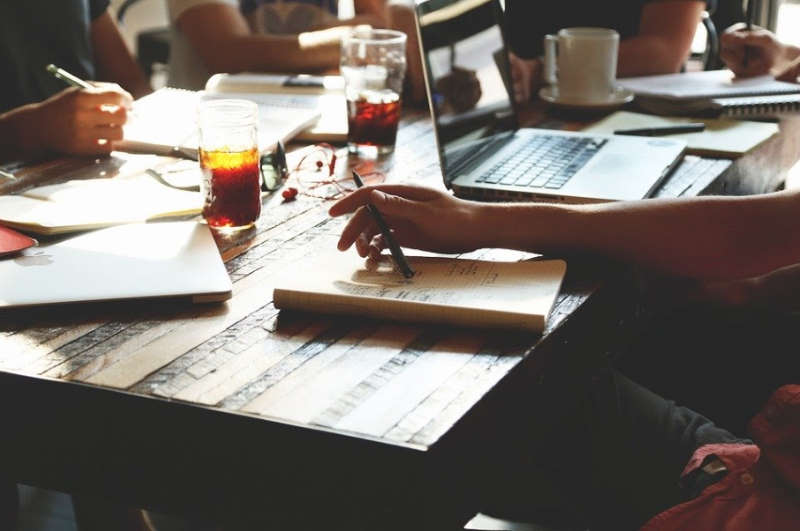 To wrap things up, it takes a good quality product or service to be successful in your business venture.
You will be able to deliver this with the determination and passion to succeed.
Apart from this, make sure that you have the proper mindset, which is the most important thing if you want to grow more and know more.
Perform activities that will cultivate your entrepreneurial mindset to be able to surpass business challenges by refusing to quit.