Convenience stores are usually characterized by being open late, sometimes even 24 hours and having a lot of products that the big retailers have except on a smaller scale.
Still, convenience stores can range from very large to small kiosks.
Convenience stores make money on selling smaller quantities of products, but at higher margins.
One of the most important things about a convenience store is to always be fully stocked with regular visible products that would keep customers coming, such as, lottery tickets, cigarettes, liquor, snacks, and other groceries or household items.
Convenience stores can consider offering other services such as fax, photocopying, postal stamps, flowers, and calling cards to keep customers through the door.
Sometimes it is a good idea to offer loss leaders as well.
Being in high foot traffic and accessible areas with high-density such as tall buildings and transportation terminals are key to any business but especially to convenience stores.
Here are some steps that you should take in order to start a convenience store business.
Business planning
Having a well thought out plan that maps out specifics such as what will be your initial start-up costs and ongoing costs? Who will your target market be? Will you choose to be a franchise or create your own brand? These are some of the key questions that need to be answered with well thought out responses that are based on proper research.
Form a legal entity
Establish a legal business such as LLC, corporation, or DBA.
This prevents you from being personally liable if your store gets sued, but also ensures that you are compliant with all of your local codes.
Register for taxes
You will need to properly apply for a tax number and register for both state and federal taxes before opening any business.
Having a good accounting system is key to ensure collections of taxes on products and payment to the government within the proper deadline.
Set up proper accounting
Whether you will hire an accountant or do it yourself, ensuring that a proper ledger of all your transactions is kept lets you know what your expenses and revenues are and if you are turning a profit or not.
It also ensures that you are properly paying taxes to the government.
Obtain permits and licenses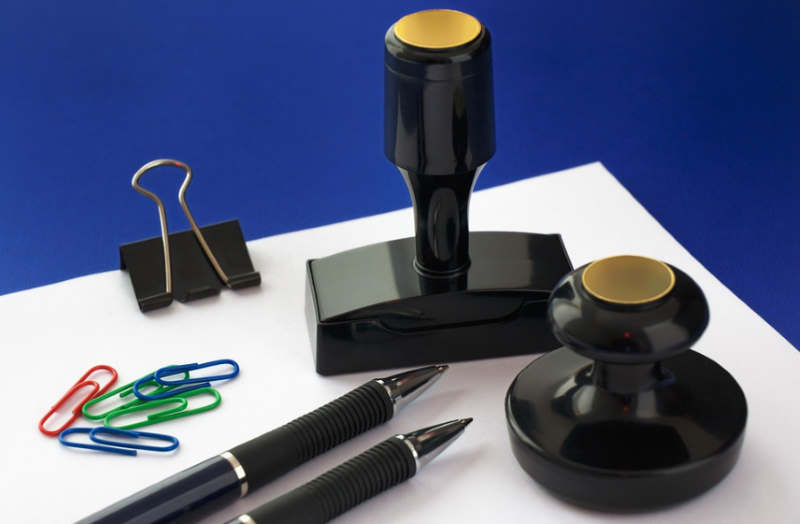 Large fines for not having the right license or not meeting the proper requirements can bankrupt your business.
Most convenience stores need to have a seller's permit, tobacco and liquor licenses, lottery and gaming licenses, and music licensing.
It is also advisable for convenience stores to apply for resale certificates which allow them to purchase goods intended for resale without paying a sales tax. This exempts the business from paying sales tax on some of its purchases. In some cases, a supplier may refuse to sell goods without a resale certificate. This depends mostly on the location where the business is generating. Make sure that you are familiar with local regulations to be ready in advance.
Businesses that operate out of a physical location also need to obtain a Certificate of Occupancy that confirms all building codes, zoning laws, and other regulations have been met.
If you are leasing the landlord needs to have a Certificate of Occupancy.
Obtain business insurance
Having insurance eases the pain and stress when something unthinkable occurs.
General liability insurance covers most basic needs like bodily injury on your business property or physical damage to the property.
If you plan to hire employees, you must also have workers' compensation insurance just in case they are injured on the job and need compensation from their injury.
For convenience stores, commercial property insurance is big because it protects your building and its contents from things like fire, theft, flooding and other inclement weather that causes damage to your store.
Define your brand
A brand is what a business stands for and can be used to strongly market your convenience store.
Putting up billboards or advertising on your neighborhood flyer if you create your own brand are some great ideas for your convenience stores, especially if you have other competitors in your proximity.
Considering out of the box ideas like installing a multi-flavor frozen drink machine.
Not only is this product popular among convenience stores, but it offers a great margin and could establish your brand with proper marketing.
Other good out of the box ideas might be to establish a movie rental system.
In general, convenience stores do not have very high marketing costs because they are meant for people who live or do business locally.
Having a good location and providing great services are more important.
Oftentimes, if one does not have the proper start-up money, they can always obtain a franchise license from other established convenience store brands, however, they might be restricted in their profits down the line.
A convenience store needs to be well thought out, especially from a branding and location standpoint.
The other issues that need to be determined is if this type of business is right for you.
Oftentimes, owners will need to work long hours, hence, most convenience stores are family-run.
One must always analyze potential margins on products so that they could always turn a steady profit.