Every entrepreneur knows that location is king when it comes to establishing brick and mortar offices or stores.
Choosing the best place where you will establish your operational headquarters can be daunting. It has to be in a perfect location because that greatly affects your bottom line. For most businesses, choosing the right location could mean a  huge difference between failure and success.
So, if you're looking to move to a new location, remember that it is more than just a physical location. Your business revenue can ultimately be affected by the location you choose.
But, moving from one location to another can also be just as daunting. Below are some common office relocation mistakes and how you should avoid them.
Ignoring the importance of paperwork
Relocating to a new office entails more than just manual labor. It also involves more paperwork that should be done prior to the moving date. Many people tend to become too busy about how to pack their items and would also tend to just forgo doing the necessary paperwork.
If you are planning to relocate, you might as well download the checklist here. This way, you will never overlook any important details of the entire moving process. You should file a change of address notification and inform your utility company and your bank days or weeks before your scheduled move.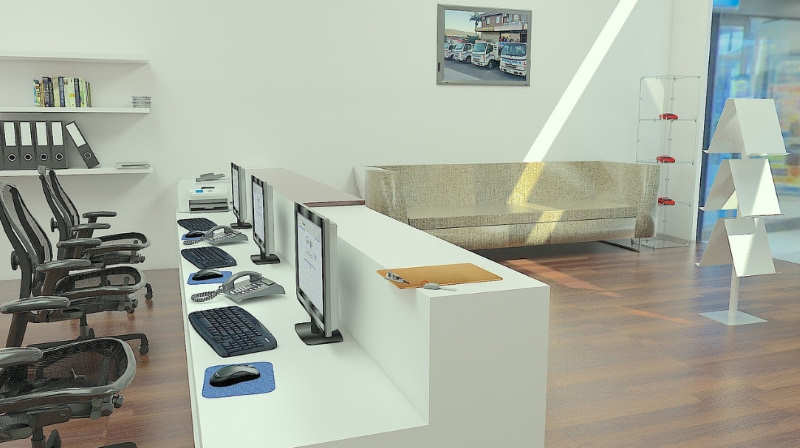 Not using proper packing materials
A lot of people make the mistake of buying incorrect packing materials either because they just want to save on moving costs or because they are not aware of the importance of using proper packing materials. The last thing that you want to happen is to find your packed items getting damaged or broken due to using the wrong type of cushion material.
Avoid using crumpled papers when trying to fill empty spaces in a box where a fragile item is packed. Always use bubble wraps, foam peanuts or airbags to ensure that it will not compress and prevent the packed item from shifting.
If you need to wrap delicate items, do not use newsprint that may only leave ink stains on the item. It is better to use packing paper, butcher or kraft paper. When using cardboard boxes, always consider the weight of the item that you will put into it. Make sure it is not too heavy for the box to contain. Use a more durable cardboard box when packing heavy items.
Moving without obtaining the proper insurance
Obtaining proper insurance is very crucial during the moving process. You have invested a significant amount of money trying to accumulate all the needed equipment for your business. However, if any of these gets damaged or lost during the moving process you will be so unfortunate if you did not obtain the proper insurance.
Once your items or office equipment are out there, anything can happen during the transport process. Therefore, you need to protect the safety of your items by not skimping on the insurance costs.
Remember to obtain a blueprint or a picture of the new location and office. This will help give you an idea of how your equipment and other office items will be arranged. Knowing where to put the water dispenser, photocopying machine or the CEO's desk is a must prior to the move.
These are small decisions, but these decisions can make a huge impact on the future of your newly-relocated business.