Polished concrete flooring is one of the standards of aesthetics in today's architectural and internal design.
The great thing about them is that their inherent beauty and finesse are enough to make the entire room stand out and you won't have to do a lot on the rest of the parts.
With the modern taste of homeowners swinging towards a minimalistic and sleek look, polished concrete has become a benchmark of beauty in simplicity.
One of the reasons why polished concrete floors have only recently been viewed as a viable option for flooring design is, that it takes the most cutting edge and advanced equipment and method to polish and maintain these floors.
To have truly the best polishing solutions you're going to have to employ the services of a reputable national polishing contractor.
The best providers will also bear the environmental responsibility that their products do not contain volatile organic compounds—chemicals that can cause respiratory distress and immune effects, as well as adverse environmental repercussions.
Here are some reasons why it is economically sound to invest in Polished Concrete Floors:
Easy to clean
Due to the absence of crevices and cracks where dirt and debris usually accumulate, it makes it very easy to clean and remove any dirt.
It also gives an added advantage of having allergens like pollen or certain minuscule particles to not stick to the floors.
Stains won't be much of a problem by densifying and having surfaced sealed because water, oil or any liquid stains can't penetrate to the floor itself.
Makes the place bright and spacious
With polishing, it gives the floor reflective properties that'll make the space bright and spacious.
This means you won't have to spend too much on ambient lighting, which will reflect with a lower energy cost for the area.
You won't have grout lines or joint borders which makes it appear that the floor is one big material that will make the place look bigger.
LEED Friendly
Leadership in Energy & Environmental Design.
This means that this type of design ensures lower cost in energy, environmentally healthy for the occupants and has a small carbon footprint in its process.
Less Maintenance
They are very durable and would last a long time with the right maintenance.
They won't easily get discolored that means you won't have to spend a lot to maintain its beauty.
Together with its advantage of having a lower tendency that dirt will adhere well to the floor, you will save a lot on maintaining this type of flooring.
No downtime
Using a mechanical polisher, you will have the advantage of having no downtime after its completion.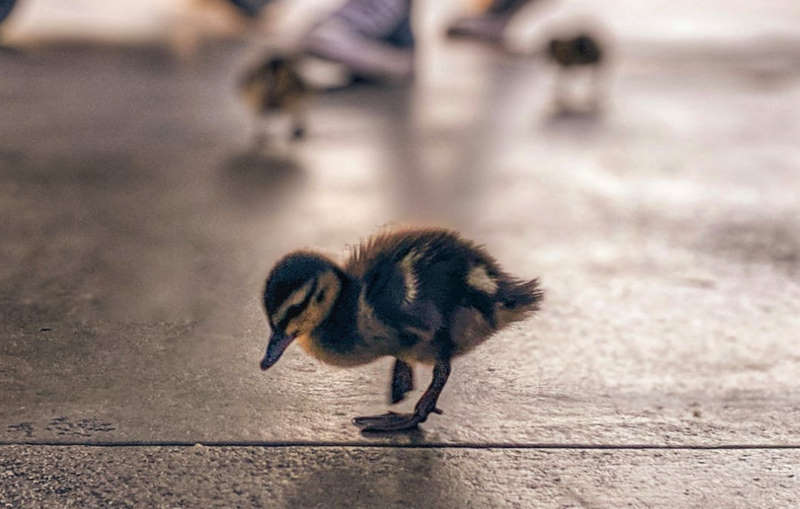 The lack of usage of toxic chemicals in the process will allow you to resume production immediately afterward.
This attribute will save you time and money in waiting for the place to be ridden out of hazardous fumes that would normally be in conventional floors.
It is easy to see why polished concrete floors have become one of the most sought after floor designs.
The longevity of the beauty of polished concrete floors over traditional tiles and carpet in high traffic areas proves its cost-effectiveness.
You will also have the option to personalize your concrete floors relatively easier than tiles or vinyl. Investing in polished concrete floors will not only maximize your capital but will also be aesthetically sound.