It doesn't matter whether you just launched your first venture or you are preparing you launch your 40th — you aren't a master entrepreneur.
In fact, no one is. Entrepreneurship is a field in which it is almost impossible to know everything, but the more you try to reach mastery in business, the better you will become at building businesses that survive. Here are a few frugal ways you can improve various business skills throughout your tenure as an entrepreneur:
1. Time
Experience is the best teacher. Over time, you will slowly but surely improve crucial skills, so if you aren't particularly ambitious or if you lack pressing career goals, you can simply wait around for your skills to improve. As you might expect, this isn't a particularly popular choice amongst those gunning for top leadership positions, but it is essentially free and requires exceedingly little energy.
2. Mentorship
A good mentor does way more than build up a mentee's business skills. Mentoring also has the power to boost self-confidence, grow a professional network, unlock new job opportunities and more. You can find a mentor through an entrepreneurship organization in your area or national groups like SCORE and EO.
3. Business Groups
Speaking of business groups, joining SCORE, EO and similar organizations can improve your skills even if you don't find a mentor. These groups often send out newsletters, host events and seminars and provide other resources to new and long-time business owners. By engaging with these groups, you can learn plenty about business skills and strategies for the usually low price of membership.
4. Books
Head to any bookstore in your area and you will find a business section overflowing with tomes to teach you how to be a better entrepreneur. Books are an excellent resource if you want to fill gaps in your experience or knowledge. For example, you can pick up a veritable library-worth of books about marketing, and in a few months of reading, you will be a marketing guru.
5. Journals
Similarly, forests-worth of business-related journals are published every week, month and quarter. Conversely to books, the best journals for you are those that address areas you are already familiar with. For example, you should subscribe to journals that focus on your business's industry.
6. Speeches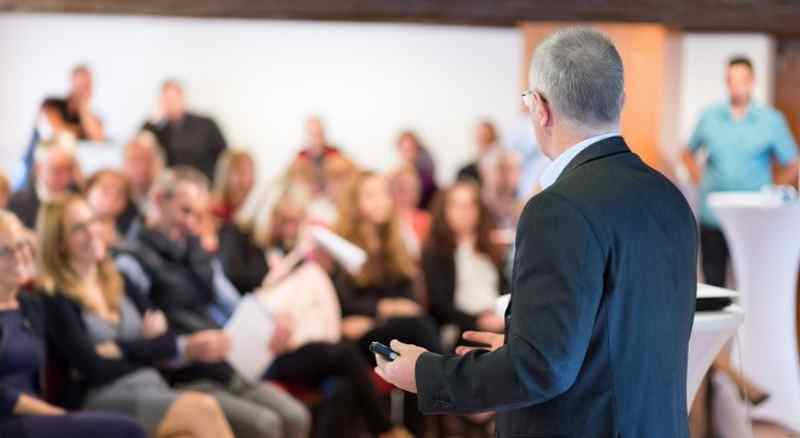 Experts love to talk, and they will often do it for free. You can watch all sorts of interesting and germane speeches online, thanks to organizations like TED. You can also likely find seminars or events with public speakers in your area, but these might cost you an admission fee.
7. MOOCs
Massive open online courses, or MOOCs, are free classes you can take over the internet. There are MOOCs for every skill and knowledge set, and many come from reputable schools. With some diligence, you can piece together a curriculum perfect for an entrepreneur — but it is important to remember that MOOC completion often can't be used as credentials.
8. MBA
For less work, more reward and slightly greater expense, you can earn your MBA. MBA degree programs are designed to produce business leaders, meaning you can be certain that you are boosting the requisite skills for entrepreneurship. Plus, there are ways to reduce the costs of seeking an MBA, such as selecting an MBA program that requires no GMAT score.
9. Social Media
Admittedly, social media isn't the best place to look for true and accurate information these days, but by spending time on various social media sites, you can acquire skills related to social media and marketing, including effective written communication.
10. Blogs
Not all blogs offer the best information, but if you carefully vet the blogs you follow, you can receive regular, top-quality information conveniently and without cost. Fortunately, there are dozens of lists detailing the best business blogs on the web, and if you stick to those, you should emerge on top.
11. Podcasts
The latest and greatest way to learn, podcasts are exploding in popularity. Using the podcast app on your smartphone — or visiting podcast producers' websites — you can find hundreds of podcasts with pertinent themes and messages. Unfortunately, it does take time and effort to find the ones you truly enjoy listening to.
12. Games
The gamification of learning is in full swing, and there are plenty of games and apps that help entrepreneurs improve their skills. Though they might seem like distracting wastes of time, these games can boost your creativity, challenge your problem-solving and decision-making and otherwise force you to engage your entrepreneurial mindset.
Don't Be Afraid to Be Frugal
At the end of the day, it's your business and one of your goals is to make money. It's a simple solution, the more money you save, the more profit you'll have. Do no be afraid to be frugal at times, if it means it is going to improve your business. Just because you spend more money on something, does not mean it will be a better fit for you.