This post will take a look at some options for expanding your online-payment repertoire to include options to supplement Paypal. I say "supplement" because no one service even comes close to matching the combination of reach, ubiquity, and range of services offered by Paypal. For better or for worse, Paypal will likely continue its top-dog role in the world of online payments and money transfers for years to come.
Nevertheless, if you have been burned by Paypal or have been struggling with certain aspects of the online payment network, such as high fees, long processing times, and its ability to freeze accounts, then there may be some viable options for you. But, which option will be best for you really depends on your particular circumstances.
Therefore, instead of giving you a straight list like most Paypal alternatives articles floating around, I am dividing the payment services into the following categories: Peer-to-Peer Money Transfers (US only), Online Money Transfer and Payment Networks, International Money Transfers and Payments, Credit and Debit Card Processing, and finally, Paypal Alternatives that Work with eBay. Though some of the online payment services can potentially fit under a few categories simultaneously, I will put each one in its main category but will also mention a few of the service's other features so you can get an idea about what it has to offer.
Peer-to-Peer Money Transfer Service (US Only)


1) Dwolla– Dwolla's nice is offering free transactions of under $10. Those above that threshold are just 25 cents. It's available as a mobile app, working with both iPhone and Android.
Pros
Can send $ via Twitter, LinkedIn, to phone numbers, and e-mail addresses
All features are free except for bringing in $ over $10.
Can use it for online purchases
Can send 2,500 payments at once
Cons
2-3 business days, cash to bank
instant requires $3 monthly fee


2) Popmoney– This one is all about the bank account, allowing you to transfer funds from a checking or savings account to someone else's account.
Pros
Works with existing bank security
Payment recipient can access funds by logging into own bank account, not Poppmoney
Can set up automated future payments
Cons
Sending more than $500 requires bank account, not credit card, and slows the process beyond the standard 3 days
Has daily cutoff times—if you miss these, the delivery rolls over to the next day
3) Venmo– This is a trendy and hip wallet app popular among the younglings. Sending money incurs no charge.
Pros
Since it works expressly for mobile devices, Venmo gives the mobility one needs for convenient, fast payments
Free to send with approved debit cards, your Venmo balance, and bank transfers. Credit cards incur a 3% fee
Proximity-sensing app populates a list with nearby venom users
Cons
Don't worry, we won't mention the hated Lucas Uses Venmo ads.
One main drawback is that most users are limited to $3,000 in transfers per week
Applicable in U.S. only
Online Money Transfer and Payment Networks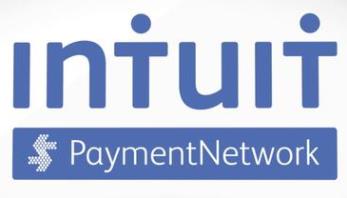 4) Intuit Payment Network– IPN is quick and light on fees. Transfers from bank account to bank account go through in 1-2 business days, at a flat 50 cent fee.
Pros
Can link to QuickBooks so that customers pay from your QuickBooks invoice, with transactions automatically recorded
Included Intuit Merchant Services allowing sellers to accept credit card
Bundles shopping cart software for ecommerce
Cons
Relies heavily on Quickbooks
$19.95 per month for credit card payments
5) Propay– This merchant account provider offers POS card swiping and a small skimming device called the ProPay FLASH card reader.
Pros
No monthly servicing fees
No cancellation fees
No gateway fees
Approved for use on eBay
Cons
Many complaints about the service online
6) Paymate – This provider allows merchants to accept payments without a payment gateway.
Pros
An accepted eBay provider
Buyers from 60 countries can pay with credit card with no Paymate account
Cons
Available only in U.S., Australia, and New Zealand
7) Ripple – While the name makes it sound leisurely, Ripple, as any payment network should be, is super fast. Payments clear in seconds. It works on the principle of the wallet and gateway, allowing users to send money worldwide, in any currency.
Pros
Payments go to anyone, globally, even if they don't have a bank account
also involves XRP, a native digital currency
Cons
Users who lose their password will lose any money in their account
International Money Transfers and Payments

8) Skrill (formerly Moneybookers)—Executes bank transfers in real time
Pros
Works in over 200 countries with more than 40 currencies
Those in receipt of a Skrill payment can apply for a MasterCard debit card and withdraw funds via ATM
Competitive fees
Cons
Doesn't have the greatest web reputation—do your research
9) Payoneer– Offers prepaid MasterCard debit cards for payments and travel.
Pros
There are more than 2 M Payoneer account holders worldwide
Available in over 200 countries in more than 60 currencies
Cons
Receipt of card can take up to 3 weeks
10) Payza (formerly AlertPay) – Allows you to send money to people in 200 countries.
Pros
Fees just 2.9% + 30 cents per transaction
Free rebilling option
Includes currency exchange
Offers APIs
Cons
ATM fees are 3% of transaction
Credit and Debit Card Processing and eCommerce Platforms

11) Merchantinc – Widely-used credit card processor.
Pros
Fees are $1.99% plus 25 cents
100% eBay compatible
Funds deposited directly into your bank account
Cons
12) Amazon Payments– For your customers who have Amazon Payments accounts.
Pros
No monthly, set-up, or cancellation fees
Many volume discounts available
Your customers will likely find it easy to use, with 1-click options
Cons
Initial funds will be held in reserve for 2 weeks when you first enter your account
Chargebacks cost $10
Fees are pretty high if selling in low volume
13) Square – Square is a magic wand that allows anyone with an iPhone, iPad, or Android to accept credit card payments from customers with an Amazon Payments account.
Pros
Fee is just 2.75% per swipe
Funds hit bank account in 1-2 days
Free point of sale app
Can print receipts using an iPad via wireless printer
Cons
Deposit limits
Tendency to reserve or freeze funds
14) BlueSnap – Specializes in digital commerce such as games and music. It's available in 145 countries.
Pros
Easy to create a "buy now" model
Easy to create a "shopping cart" model
Allows merchants to offer deals and promotions at checkout
Cons
$10/month maintenance fees
15) Sellvana – Launched this February, Sellvana prides itself on simplicity, and is reputed to work very fast.
Pros
Sellvana is available as open-source software
It comes to us from the man who brought Magento
Cons
Too soon to tell
Paypal Alternatives that Work with eBay
The above-mentioned companies, Merchantinc, Propay, and Paymate all jive perfectly with Paypal. Here are others:
Allpay– UK, based, includes a payment app
Hyperwallet—Many points for the great name. Features pre-paid cards and an online wallet
Nochex– free set-up; no annual charge; no monthly charge
Xoom– It bills itself as "the easy way to send money around the world." Locked-in exchange rates and manageable fees.