Creating a valuable product is one thing; coming up with the packaging is another. Unfortunately, it's easy for brands to wrap their products with the usual carton box and stamp their name on it.
But the thing is, if they don't play up their packaging game, they'll risk being overshadowed by competitors that exert that extra effort. Worse, they'll risk customers forgetting they even exist!
Why is packaging so crucial for businesses? There's not a single answer. So here, we enumerate the benefits business owners and marketers are missing out on if they don't get custom packaging.
Promotes Brand Awareness
With several competitors vying for their customers' attention, brands keep coming up with strategies and campaigns to promote brand awareness. But you know what they say: out of sight, out of mind.
If marketers don't develop unique ways to reel their target audience, their customers will forget them in seconds. In fact, it takes around five to seven interactions for consumers to remember a brand. So if a product packaging doesn't get a customer's attention the first time, it might be too late to get it back.
Take a look at giant companies, such as Apple or Coca-Cola. Remove their logo from product packaging, and they'll look just like any other tech and soft drink product.
Simply put, brands that can boost their brand awareness efforts are likely to convert visitors to customers. And the simplest things, like stamping their logo in their product packaging, can make the biggest difference.
Keep Products Safe with Custom Packaging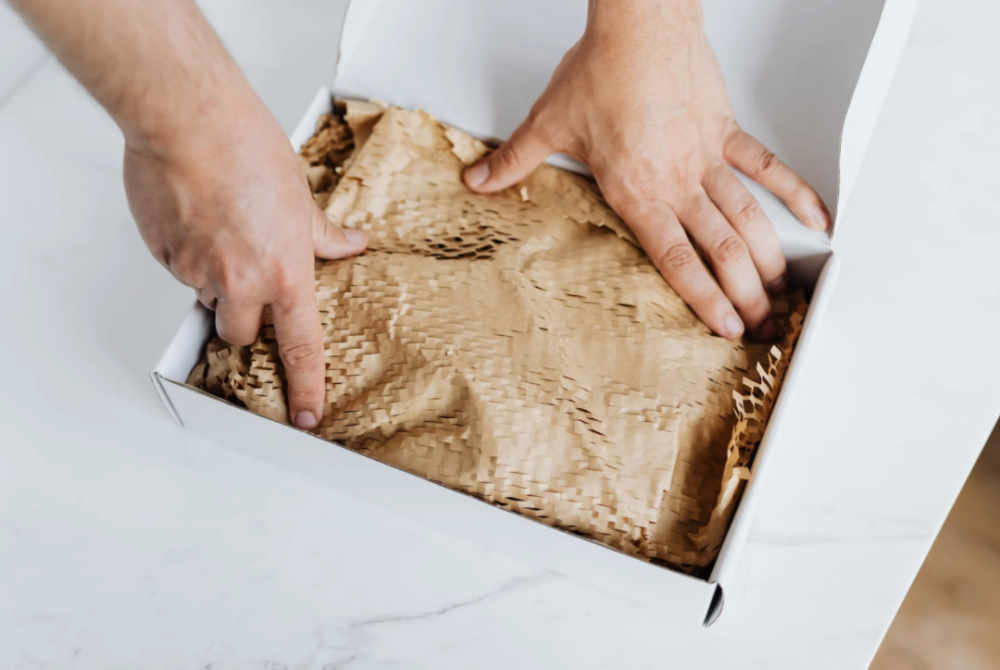 Photo by Karolina Grabowska from Pexels
Many startups often start with generic packaging to save on costs. That's cost-efficient and all, but the downside comes when the packaging doesn't exactly fit the goods. A standard box isn't always snug enough to fit most products without adequate padding.
This makes the products prone to spilling or breaking during shipping, which is the least you want to happen when trying to make a positive first impression to customers.
When businesses invest in good-quality custom product packaging, they lessen that risk of breakage and spillage and save on unnecessary costs in the long run. They'll be able to choose a box size, type, or material that fits their product best, enough to keep it safe and secure during delivery.
There are several packaging styles for products of different types and quantities. These range from big PR boxes to shipping boxes to small individually wrapped products. The key is to choose the right size that best fits your goods.
Enhances Customer Experience
With more and more brands sprouting by the day, it's more and more crucial for businesses to focus their efforts on customer experience. In a study by SuperOffice, customer experience even outranks pricing and product as the top priority for most companies in the next five years.
This means one thing: consumers are willing to pay more for a more remarkable customer experience. Personalized experiences also encourage buyers to make impulse purchases. If brands don't bank on this opportunity by customizing their packaging, they'll be missing out on a lot.
Aside from investing in custom packaging, there are several other ways brands can improve their customer experience:
Get to know their target audience.
Avoid wasting time second-guessing what they like or don't like. Getting in-depth knowledge about your audience helps you deliver a more customized experience in the long run. Brands learn a lot about their customers by launching customer surveys and leveraging analytics data, among many others.
Most of the time, customers don't share a bad review of a specific product. They simply leave a brand. As a business, you can't risk customers abandoning you and never coming back. Putting in the effort to follow up with existing customers makes a whole lot of difference.
This doesn't only help you know which points to improve, but it also makes your customers feel important and appreciated.
Elevate the Unboxing Experience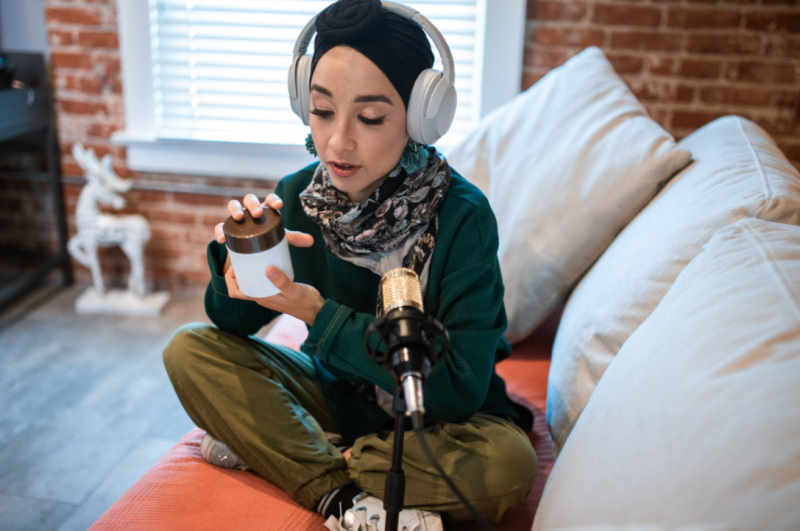 Photo by RODNAE Productions from Pexels
With the boom of social media, everyone that has a considerable following can be influencers. This means that brands can leverage that following to promote their products and services. This is called influencer marketing, and yes, it exists.
Influencer marketing is under the social media marketing umbrella, which works due to the high trust these influencers have built among their followers. Brands can also consider influencer marketing as social proof to their potential customers.
So how can businesses effectively promote their products via influencers? By personalizing the unboxing experience.
Unboxing videos continue to populate social media platforms these days. People look forward to what products their favorite influencers are receiving and see if they're worth buying. So this is the perfect marketing opportunity for brands to focus their efforts on improving and customizing their product packaging.
Lets You Stand Out from Competitors
Businesses can use product packaging to let their creativity loose. For example, a lot of packaging companies customize their boxes inside out.
These tips will help marketers and business owners get out of their creative rut:
Choose your brand colors wisely. Different colors evoke different emotions. For instance, red promotes a sense of urgency. Blue represents security, while brown signifies nature. Brands should ensure the colors they choose for their packaging represents their purpose well. You can use color palette tools to select the hues that best characterize your brand.
Visualize how it will look on the shelves. Sometimes, a product's packaging can look good by itself. But when you put it in stores, it may not be as appealing. What do they look like stacked on top of each other? How about when placed beside competitor products? These are essential things marketers should also consider.
Can customers reuse your packaging? Considering reusable packaging is a great initiative that saves the environment, and customers can find it helpful too!
Start Scouting for the Right Custom Packaging
Investing in custom product packaging isn't an added cost if you think about the many benefits it offers. It is a brilliant marketing move and a practical way to keep products safe until they reach your customers' homes. If that's not a cost-efficient strategy, we don't know what is.