Ringless voicemail is a pioneer telemarketing technology that is slowly revolutionizing the digital marketing landscape by leveraging the existing habits of consumers and employees without disrupting their daily routines.
In today's fast-moving society, getting your message to the intended recipients amid the deluge of communications they consistently receive can be a daunting task.
Hence a multi-pronged approach through the use of a ringless voicemail can be a greater alternative
The ringless voicemail works by sending pre-recorded voicemail messages to groups of customers without their phones ringing.
This is achieved through a direct voicemail broadcasting system referred to as the automated direct voicemail technology.
The unlimited ringless voicemail aids businesses in so many ways, from lead generation to customer appreciation, to alert notifications for consumers.
It can also be used in a broad spectrum of industries, including collection companies,  real estate firms, investment companies, mortgage lenders and auto dealers, among others.
Additionally, the ringless voicemail can also be used internally within the organization to pass out messages across different departments.
It thus helps to ensure that stakeholders are kept abreast of important happenings within the business premises.
So how does the ringless voicemail work? The next few paragraphs delves deeper into answering this question.
Provides an efficient and systematic phone call process
Sending voicemail messages through a ringless voicemail can happen in two ways.
The first method is by dialing the same number twice.
By calling two numbers at the same time, one number automatically gets disconnected, whereas the other number receives a voicemail.
The second way this can be achieved is by dialing a number provided by a carrier to provide access to the voicemail.
Once the number provided is called, you can then dial directly to the customer's voice mail.
From this understanding, you can easily set up a voicemail campaign by checking this Youtube video:
Otherwise below are the five simple steps:
Set the campaign goal-  with a goal, you will be much more able to monitor and evaluate the performance of your campaign.

Record a voicemail message- While recording, it is appropriate that you optimize the message to have a more personalized feel,  rather than using generic marketing message for maximum results.

Create the list of recipients – upload a list of phone numbers into the voicemail broadcasting system by filtering out anyone in your "Do not call list".
This makes sure that you only use relevant  phone numbers

Decide on timeframe and volume of the voicemail drops – In this step, you get to decide when you want your voicemails to be sent and the amount of the messages to send.
One of the most appropriate times to submit would be when your audience are most likely to be checking on their emails, possibly during the lunch break, and schedule voicemail delivery prior to those times.

Track and resend – with call tracking you monitor the voicemail campaign by continuously making necessary adjustments.
Alternatively, you can consider automating your campaign using call cowboy call tracking metrics.You can also resend the voicemail message that did not go through.
Notably, tracking your  results should be more effective if ringless voicemail is part of a multi-pronged outreach campaign
Aligns with TCPA regulations
The telephone consumer Act of 1991 set guidelines for telemarketing, putting more restrictions on automated calls and demands that ensure that telemarketers strictly maintain "Don't call lists." Further to these, unlike cold calling, with the ringless voicemail, you are less likely to be slapped by a TCPA lawsuit.
These types of voicemail are not real calls since a business can get the voicemail into the client's phone without it ringing.
It presents a paradigm shift to cold-calling and  predictive dialing by being less intrusive and is classified under the TCPA regulation as "an enhanced service" which serves to approve its compliance
Messages sending is done with ease
The ringless voicemail also works by ensuring your messages reach the intended recipients with ease.
This is because you don't have to call these clients physically.
It is achieved by merely recording the voicemail message and using it again and again in your campaign.
In most cases, you can record the voicemail message yourself or with the help of a service provider.  Generally, the more nonscripted it sounds, the better its effect on your customers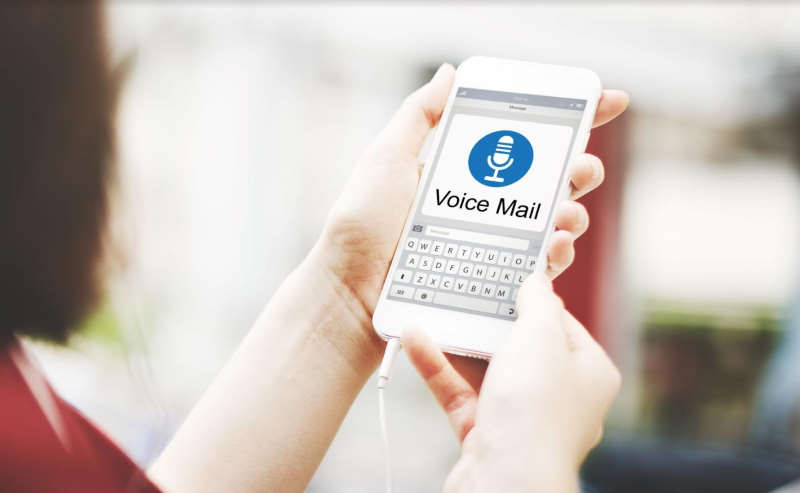 Offers  dial back options for clients
In most of the ringless voicemail, your phone number is often identified as the caller ID.
This provides your customers with an opportunity to be able to call you back and give a response.
This callback option is particularly important as it removes any blinds in this telemarketing technology.
As a result, you can evaluate the effectiveness of your brand messaging and even make better-informed changes next time.
It is particularly important when following with warm leads in an ad campaign, as it will effectively generate callbacks.
That is if your message is well customized to a specific offer in question
A business is able to cover more marketing ground
This telemarketing technology allows you to reach a wide range of audiences, within the shortest time possible.
Therefore you get to reduce your spending on marketing costs.
This is because recording and sending out of messages can be confined to only one staff in your business, providing an opportunity for the rest of your workforce to engage in other productive activities that improve your call center performance. The truth about ringless voicemail is that it provides a number of potential uses to  your business which includes:
Outbound marketing campaigns

Making follow up and lead generation

Acts as drip besides your main marketing efforts

Helps in making announcements such as product launch and raffle campaigns

Promotes customer service and loyalty initiatives

Bolster live inbound calling
Messages reach the intended destination at the right time
As a business, you get to decide on the timeframe and volume of the voicemail drops at any given moment and just at the right time.
For instance, you can choose to send voicemail messages until you clear up with all the intended recipients, or you can prefer to send the voicemail messages for only an hour or two each day.
Importantly, this decision should primarily be based on the number of callbacks your business is able to handle at a given time so that you don't blow off your business phones with them.
It also provides flexibility for the clients to listen to the messages at their convenience.
As a business telemarketer, it reduces the hassle of grappling with the idea that a client has actually hung up on you since they could be busy.
And they will comfortably be able to listen to the voicemail message, for instance during a lunch break or after working hours.
It also provides them with an opportunity to replay the message any time they feel the need.
Works with both mobile phone and landlines
The automated direct voicemail technology behind the ringless voicemail ensures messages are delivered to your clients promptly through server to server communications.
Aside from mobile phones, this service is also possible with landline numbers that are supported by voicemail service providers.
One thing to note is that with a landline, you are assured of hearing a brief ringing sound as the voicemail message is delivered.
Provides for caller identification
The ringless voicemail message can be optimized to appear more genuine and straight forward by offering you the opportunity to identify yourself when sending these voicemail messages.
This can be achieved by listing your full name, the business or organization name, and the reason for calling.
It should be as simple as possible, but with the audacity of presenting unfathomable positive effects on your brand.
The fundamental reason why caller identification is key is because of the ever-increasing level of pranksters who are after people's personal information for personal gain, Also, it makes the message less intrusive to the recipient.
Relatively cheaper with more bulk messaging
With the ringless voicemail, there are two costs involved: one is the cost of sending the messages themselves, which is the bulk messaging where you pay for the volume of messages sent.
It's most significant incentive is that the more messages you send, the cheaper it becomes.
The other costs involved are in setting up the messages; this is where you can start with a generic message and then simultaneously transform to sending more customized messages to segmented market demographics.
At the start, the cost of setting up the messages can be free, unless you are hiring the services of a voicemail service provider or professional voiceover expert.