Importance of office supplies
Knowing the right office supplies is essential for the day to day operations of your business. There is a need for every office to have stationery, including notebooks, printing papers, and other devices like printers, photocopiers, and scanners. It is vital to have these types of equipment to enable your employees to work efficiently and productively.
Ensure that the office supplies that you invest in are of good quality and fit for the task. For instance, if your company sends lots of mail, invest in good quality envelopes to reflect on your brand. For best and quality items you can check with a specialty supplier like Southwest Business Products.
You can employ a graphic designer to customize the envelopes by printing your company logo and including a mission statement on it as a way of marketing your business.
Besides, if your staff is continuously engaging with clients online, invest in a modern high-speed computer that can perform multiple tasks with ease.
Engage frequently with your workers and find out what they require for them to work more efficiently. Be in touch with them and be aware of any additional office supplies necessary to increase production.
It is not easy to get a supplier who can accommodate all your office requirements while ensuring costs are minimal, and quality is high.
However, having a list of every item needed is the first step as it will give you a clear picture and a rough estimate of how much you need.
The next step is to shop around comparing prices and settle for companies that offer after-sale services such as repair work, replacement of worn-out parts, or general machine maintenance.
Essential equipment every office must have
Office equipment is crucial in managing office-related tasks, and depending on the quality you have, the better and more productive your business will be.
You should not overlook quality as it will directly reflect on output and company image. Proper use of office supplies will send a clear message to customers and business partners since deadlines will be met, deliveries made promptly, and customer engagement prompt.
Standard office supplies include photocopying machines for mass production, collaboration equipment, telephone connectivity, kitchen supplies in addition to a reliable internet connection.
Getting proper office supplies will impact productivity and give your office a professional image. Choice of equipment is dependent on the type of business and employee requirements.
Before you match to the store and start purchasing, it is vital to know what you require by listing down every single requirement.
FURNITURE
Why is getting the right type of furniture necessary? Furniture will set the mood and ambiance of your work station. Staff members will be more comfortable working in an organized well-arranged environment.
Furniture should reflect the kind of business you are engaging in. Customers who visit your premises should distinguish your brand by observation.
Engage an interior designer's services to assist you in coming up with unique and attractive ways of arranging furniture to make the pace look more spacious. Before buying, space should be a factor to consider as it may be wise to buy smaller and fewer furniture if your office is small.
Try also to leave enough room for easy movement. Purchasing furniture should be well thought out as it is a long term investment.
Ensure that you combine function with the purpose to avoid impulse buying that will leave your office looking cluttered with items you don't need.
Pointers to note in choosing furniture
Durability: Quality of the type of material is paramount and should not be ignored. However, costlier hardwood is better and will serve you longer.
Price: Financing a startup is an expensive affair, and therefore, opting to buy second-hand but right quality furniture is another good alternative.
Design: Choose a strategy that will reflect your brand and type of business
Image: When a customer walks into your office, they should automatically know the service or products you offer by looking at the office arrangement.
Safety: Arrange furniture in a way that people will not keep bumping into furniture and injuring themselves. There should be enough allowance for a pathway for people to walk freely.
Space: Utilize space wisely and arrange furniture creatively.
Comfort: Customize chairs and tables to enhance employee comfort since they sit for long hours.
Portability: Consider having cabinets with wheels or place furniture on top of movable pallets for ease of movement.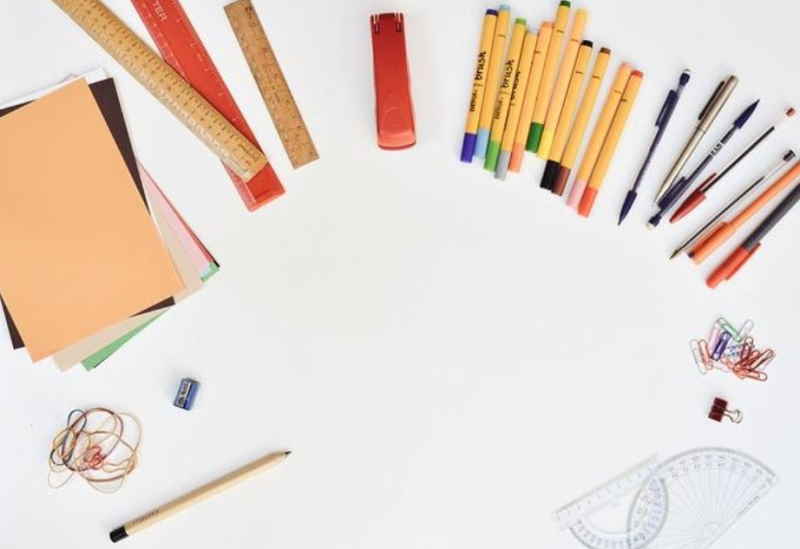 INTERNET CONNECTIVITY
You must invest in high-speed internet for your business to thrive. In recent years, engaging online has become a necessity rather than a luxury, and your business should not be left behind.
Online engagement has become part of daily living, and therefore, you should be in touch with your customers online at every opportunity.
Online marketing, customer engagement, and brand awareness is done effectively and can be a source of added streams of revenue for your business if you utilize it wisely.
 Have systems that can transfer data through a network without human participation for customer interaction when not in the office or when away in board meetings. Some of these devices include speakers, coffee vending machines, photocopiers, and so on.
 KITCHEN SUPPLIES
Coffee is proven to be every office ritual; hence you need to have a reliable coffee making machine. Availing free coffee and water to employees is an effective way to keep them focused and concentrate in a better way. Having a water dispenser or cooler at their disposal is an excellent idea to keep them hydrated.
If your budget allows, invest in a quality brewing machine such as expresso or a cappuccino, or filter coffee maker.
Encourage employees to carry lunch to work by providing a refrigerator for storage and a microwave to heat their food as this will significantly reduce time spent on lunch breaks.
COMMUNICATION TOOLS
Ensure that you invest in a sound telephone communication system for customer engagements. Choose one that will reflect and fit your needs comfortably.
 Additionally, have a business mobile phone as customers are likely to communicate using a mobile phone. It is also advantageous for employees working remotely as this will guarantee that you never miss important calls.
Investing in mobile technology for the office is great for business travels and those that work out of the office.
PHOTOCOPIES AND PRINTERS
Opting to purchase a printer with the ability to scan and fax simultaneously will save money and space as fewer machines occupy the much-needed space. If finances allow, consider investing in automated devices such as document feeders to increase efficiency and speed. Document feeder help in cases of mass scanning.
In conclusion ensure there is proper air circulation by having enough windows to bring in the fresh air. Fans can also be a factor to consider, and they should be switch on during hot weather conditions.
Additionally, incorporating proper lighting, color and décor will make the office look and feel warm more so if the office location is in a serene and quiet place.