Acquiring funding for your business can be a long and complicated process in some cases.
There's a lot of options for financing a business when that time comes, and a lot of varying requirements for each different one available too. Because of the unavoidable qualifications lists each type of financing has and the plethora of choices in front of you, it can make picking the right one seem like an impossible process.
This can be especially true for those who are vying for a spot in the business world, looking to become an entrepreneur or working with a startup of sorts. Some industries are more difficult to find success in than others too, which can also affect the financing process greatly, and most notably being approved for your loans.
There are a number of steps you'll need to take in order to narrow this down, but over the course of some introspection and a little bit of research, the right choice for your source of financing should become clear.
If you're like most prospective entrepreneurs or relatively new business owners, you'll undoubtedly be looking for a loan that doesn't have restrictive qualifications or need the business to have an extensive history in order to qualify. There are several options available that fit this description—with perhaps one of the most viable being express loans.
What are Express Loans?
Express loans, counter to what the name may indicate, are actually most often thought of as a resource for business, with some governments even having a specific SBA express loan for businesses. However, the overall broader meaning of an 'express' loan is the fact that it's faster and easier. The express approval process is much more lenient and simpler than your traditional loan.
Express loans provide your business an easy way to purchase supplies, tools, equipment and other essential needs that just can't be afforded with a standard loan. They also offer a convenient way for you to go about working with your local bank or online lender without the added expense of processing and application. This loan is for almost everything from simple small projects to large ones.
Can Business Owners Use Express Loans?
You may have imagined express loans before as a tight-spot solution for when you fall on financial hardships, but that's not always the case. Express loans can definitely be used for business purposes, and may be a viable option for yours, especially as a sole-proprietorship or if you're running a smaller partnership or LLC.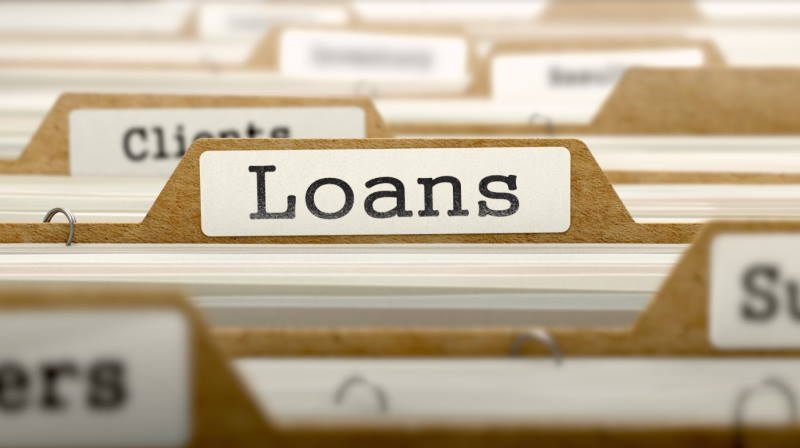 How are Express Loans Different from Conventional Loans?
Approval Process
Express loans also, as mentioned above, will have a much simpler approval process and not be as strict on their requirements to qualify. This doesn't mean you have to be hard up for cash in order to make use of them as long as you're responsible, but they can also be a great resource if you do choose to do so.
Interest Rates
Express loans will also have a higher interest rate, due to the lender's inherent higher risk factor when lending to potentially less credit-worthy borrowers in some cases. This is just something that comes with this form of financing, but it can be mitigated if handled responsibly.
The key thing to note here is the fact that express loans for businesses are available in two ways. If your government has an SBA and they offer express loans, such as in the US, you can qualify for this (although the requirements will be more stringent) and pay a relatively low interest rate on a guaranteed loan. The government is essentially investing in your business, promoting economic growth.
On the other hand, there are also traditional, personal express loans which can be obtained through private lenders, and will come with the more well-known higher interest rates that payday lenders are associated with. It's important to know the difference.
How to Use an Express Loan Well in Your Business
If you do choose to take out a loan through express, you will want to find out how to get the best terms and conditions. Here are a few pointers to get you started:
The amount of money you borrow will depend on several factors. These include whether you are purchasing a large amount of equipment, or if you are just doing routine repairs and maintenance on equipment. A good rule of thumb is to always look at the total cost of items before you agree to buy them. This helps ensure that the amount you borrow isn't more than you can actually afford.
The interest rate you will be offered depends largely on the terms and conditions of the loan as well as the current economic conditions. If the economy is going through rough times, this may mean that you will be paying higher interest rates than if the economy were strong. Be sure to shop around, though. There are a number of lenders that are willing to compete for your business, so you should be able to find an offer that fits into your budget.
It's also a good idea to look at the amount of collateral you will be required to place with the lender before you accept an offer. Many lenders require that you place some sort of security, such as personal property, but there are others that will take your home, car, or boat if they receive the full payment amount.
Before agreeing to take out a loan, it's a good idea to examine your credit report and ensure there are no errors—some errors can lower your credit score. It is also a good idea to check with the Better Business Bureau (BBB) and the IRS to make sure there aren't any past errors on your record that could be causing problems in the future.
Create a Smooth Borrowing Process
Small business owners have enough on their plate as it is, so the last thing you want to endure is some financial issues to go on top of everything else in the business. Getting a quality loan from a quality lender can reduce financial stresses greatly, and it's worth taking the time to do.
Combine all of this information with your own research and insights, compare your options, and look at your situation. Put it all together to make the best choice possible with the knowledge you have, and you'll sleep well knowing you did your due diligence on this loan.