Being in debt can be an incredibly stressful time both for you and for your family.
Sometimes, through no fault of your own, you have had to borrow money to pay for the roof over your head or school fees, and now you are struggling to pay the money back and are facing demands from debt collection agencies. The coronavirus pandemic has only pushed more people closer to bankruptcy due to the fact that many people have lost their jobs and unemployment is now at a record high. In this situation, there is often nowhere to turn other than to the courts and to have yourself made bankrupt.
The process is not easy and can be rather convoluted, so it is important to understand all the legal ramifications of your decision to declare bankruptcy before you actually do so as there will be consequences for the rest of your life. In this article, we are going to take a look at exactly how bankruptcy works so that you can be as prepared as possible if you want to stake this step, so read on to find out more.
Is Bankruptcy Right for You?
The first decision that you need to make is whether bankruptcy is right for your current situation because it shouldn't be a decision that you take lightly. You will need to go through all of your financial data and see whether it really is necessary. Make a list of your assets and your income and then another with all of your debts, both secured and unsecured, and see if there is any possible way for you to manage your current situation. You also need to understand the difference between secured and unsecured debts because when you file for bankruptcy only your unsecured debts will be discharged, you will still remain liable for mortgage or vehicle debt unless you want to sell your house or car. Once you have analyzed all of your debts try and juggle them so that you can avoid bankruptcy if at all possible, maybe you can consolidate them, or ask for payment holidays. If none of this is possible, then bankruptcy may be the option for you.
See a Credit Counselor
In the state of California, it is mandatory to see a credit counselor in the 180 days before you file for bankruptcy. This is an extra safeguard to see if you really do need to declare yourself bankrupt. They will independently go through your finances to see if a solution is achievable, and always remember that they are there to help you so you should cooperate with them as much as possible. You will also need to provide evidence to the courts that you have been through this process otherwise your petition will be dismissed, so don't skip this part of the proceedings.
Hire an Attorney
Going through the bankruptcy process is not easy, so unless you are an experienced legal professional, you will need to hire an attorney that is specialized in the field. A Tristan Brown bankruptcy attorney also explained that there are two different types of bankruptcy that you can file for; chapter 7, or chapter 13. Your attorney will assess your financial circumstances and if they agree with the assessment of your counselor they will file for the relevant chapter and will provide the courts with all of your financial documentation. Once the filing has been made, you will be legally protected from your creditors by an automatic stay that will be issued by the court, so you will no longer have the threat of bailiffs hanging over your head. Your creditors will be notified of the process as they will be required in the next stages.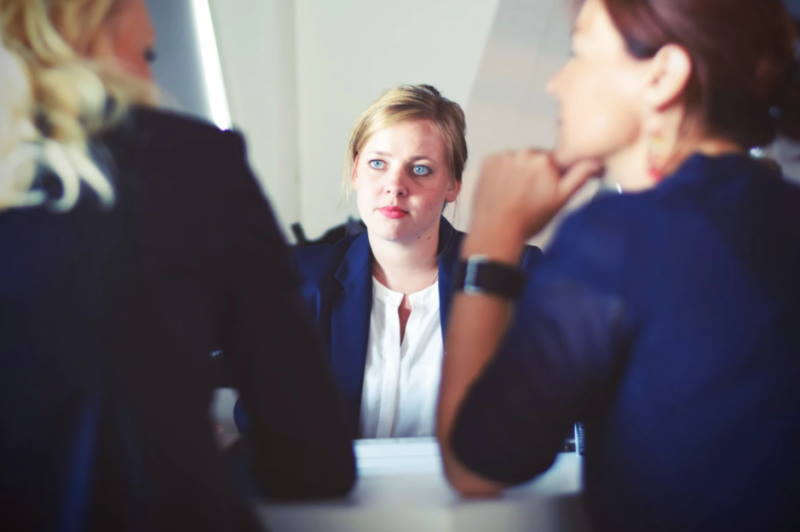 A Trustee Will Review Your Case
Once you have filed, your case will be passed to a bankruptcy trustee for review and they will handle the process, including mediation between you and your creditors. They will look at your assets to see if there are any legal exemptions from the process such as the equity that you own in your home over and above the creditors. They will also check for any fraudulent transactions, to see whether you have tried to hide any assets from the process by passing them to family members or friends. It is therefore absolutely necessary that you are transparent about your situation or you could have your case dismissed.
Meet Your Creditors
This part of the process can often be the most difficult because it is the only time that you are likely to be required to appear in person in court. The meeting is known as a "341" hearing and you will be sworn in by the court and will then be required to answer a series of questions asked by the trustee. This is designed to show the court and your creditors that you have no choice but to file for bankruptcy. Your creditors will also be allowed to field questions and will want to understand how you intend to pay off your secured debts or whether you intend to give up your property or your vehicle. If you decide to 'reaffirm' the debt i.e. you will continue to make payments, then you cannot include these debts in any future bankruptcy petition.
Process and Discharge
Once you have an agreement with your creditors and the trustee you will have to give up any property that has not been reaffirmed and the proceeds will be used to pay your creditors. Once this has been done and your secured loans are settled then you will be officially discharged by the court, meaning that you can no longer be pursued for any unsecured debts by your creditors. They will have been officially wiped out. You will now be in a position to start your financial life afresh, though your credit score will be severely impacted by the bankruptcy proceedings and you may find it impossible to secure credit in the future.
As we have learned, the bankruptcy process is long and arduous and should only be undertaken once all other options are off the table. Hire a lawyer to handle the process and think carefully about whether you want to affirm your secured debts or not. Once you have gone through the process, you will be safe in the knowledge that you will never again have creditors knocking on your door.