A trucking business is one that's involved in the transportation of goods by water, air, or land.
It can also include other things, like a company or corporation that does any type of business or commerce by truck. Because it involves a necessity (as people will need to transport goods, one way or another), it's a profitable kind of business. However, this doesn't mean that it comes cheap. It can be costly to run a trucking business, so you've got to be very prudent about your expenses as a business owner.
In the trucking industry there are a number of different aspects to consider, but the key is to understand that there are certain rules to follow. Management tips for a trucking company startup will help to ensure that all employees and their supervisors remain aware of these rules and regulations, thereby maximizing profits, as costs are kept afloat.
This article gives you some of the best tips to help you along this line.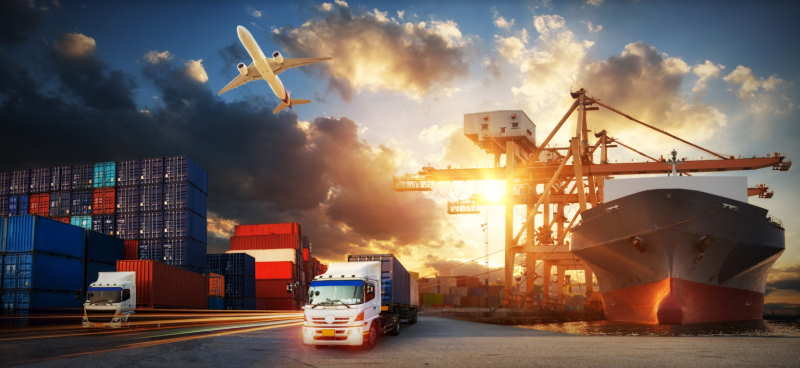 1. Keep in Mind Your Business Goals and Objectives
First and foremost, you need to establish your business' goals and objectives. More specifically, this refers to the financial goals that you have for your business. When you remember your business' goals, this helps you become more conscious about your expenses so you can achieve your goals.
Here are some tips to help you achieve such:
Have a well-defined plan so you can ensure that you're able to meet your company's goals. It's vital that you're able to have a clear idea as to what you're trying to achieve and how to get there.
Make sure that you're setting clear goals, targets, and plans. These goals need to be set in relation to your business' objectives, as well as in relation to the way in which you want your business to be run. You need to establish goals that are realistic and within the budget that you have available.
Ensure that you're able to monitor your progress regularly. Manageability, as well as a sense of urgency, should be considered when planning your daily activities.
Be very detailed as to time allocation and assigning tasks to employees. When you know exactly what you want from your staff, it makes it easier to tell them what they need to do to get it.
2. Be Very Particular About the Use of Fuel
Having a budget is always very important so that you can control your expenses. Otherwise, without a budget, it's so easy to overspend on certain facets of your business, even when these expenses may be deemed as 'essential.' One of these essential expenses that you've got to be very particular about is your fuel. After all, this constitutes the bulk of the necessities for your business to keep running. How can you have a trucking business without an adequate and regular supply of fuel? This is precisely why it deserves its own section here.
An important factor when running a trucking business is the amount of money that you're spending on fuel. It's important to identify the amount of fuel that you need to fuel your vehicles each day and to monitor the amount that you spend on fuel. By having a budget in place, you're able to ensure that you spend as little money as possible.
The best tip you can remember when budgeting your fuel expense, is to choose the fuel that's suitable for your business. Thanks to technology, there are now so many different kinds of fuel you can choose from. For instance, there are economical and budget-saver ones. Using this kind can help ensure that the fuel you're using is best for your business, even when you need to make long-distance trips.
3. Maintain a Good Relationship with Suppliers
Another important management tip for trucking businesses to optimize costs involves the need to maintain a good working relationship with your trucking partners. By maintaining a positive working relationship with your suppliers, you'll be able to keep your costs under control, as well as improving the quality of the goods that you're delivering.
For instance, when you've maintained a good relationship with your suppliers, they can also be more generous with discounts and deals. As to your trucking partners, they'll be more than willing to keep taking in your services, as they're satisfied with the work that you do. This can help improve the brand name of your business, thereby increasing profits to make up for any uncertainties in your business expenses.
4. Reduce Unnecessary Paperwork
There are many different things that you can do to improve the cost efficiency of your trucking business, as already enumerated above, and one of the most basic to add is reducing unnecessary paperwork. Going paperless has so many benefits to your business beyond just meeting your corporate social responsibility of becoming more eco-friendly. It can also help reduce your business expenses.
Paper products have long been part of businesses, simply because they were needed. But these add up, from receipts to purchase orders and other invoices. If you can go digital and fight for paperless transactions, then why not?
Other advantages of eliminating unnecessary paperwork include:
It can reduce the possibility of delays
It can lower the likelihood of errors
It eases out your overall management of your business
It improves efficiency and customer service
5. Use Your Cash Flow to Save Costs
Using your cash flow to save costs involves investing your money in more efficient machines and products. While these may seem expensive at the outset, it actually translates to cash savings in the long run. When your trucks and other equipment are more reliable, you can also trust on a better overall performance. This improves your efficiency, and thereby cut down costs on repairs and delays.
By investing in good supplies and equipment you'll also be able to reduce your operating costs, which help to save money.
Conclusion
By following the management tips for trucking businesses, you're able to determine what you need to do to ensure that your business meets your company's needs effectively. More importantly, these tips can help you become more practical with your expenses. That way, you can minimize your business expenses so you can maximize profit. While running a trucking business may seem like a complicated thing to muster, these tips can help you have that good kick-start.