Getting a coffee shop off the ground during good times is hard enough, but keeping it afloat during the bad can be nearly impossible.
With stiff competition in most local areas, coffee shops need good tactics, not gimmicks, in order to succeed. Here are five great strategies to ensure the doors stay open and the lights on.
1. Merchandise
Shirts with logos are not just for employees; they are a great way to increase brand presence. Items such as magnets and coffee mugs can be sold in shops. Social media sites allow businesses to set up accounts for free. This is a wonderful way to expand the coffee shops brand and communicate with customers.
The stronger the brand, the better chances of being able to produce their own line of products for sale and distribution. For example, Monin is very well known in the culinary and beverage industry. Not only have they grown beyond social media advertising, but their brand has also grown to distribution across several continents.
2. Adjust the Business Hours
Making adjustments to the opening and closing hours depends on where the coffee shop is located. The majority of employees begin to arrive at work between 7 a.m. to 9 a.m. A coffee shop open at this time will get the benefit of the breakfast crowd. Consequently, as these customers are on their way to work, they are less likely to stay for long periods. This ensures a quick turnover of tables for any customers that have more time.
However, the issue of those who overstay their welcome need to kindly be addressed to make room for others. This may include limiting or cutting off WiFi access or putting up notices of time limits for seating areas.
3. Catering and Delivery
Unlike a coffeehouse, a coffee shop's main focus is the food, not the coffee. Yes, they sell coffee, but it is typically drip coffee and not the more artisan expresso filled beverages. Therefore, it's essential to consider offering catering and/or delivery services. Again, this requires looking at the service area.
Companies in the area host a variety of functions for clients and employees and are generally interested in supporting local businesses when possible. They usually have one or two favorites that are used on a regular basis. Moreover, employees are likely to order for delivery if they are unable to run out themselves.
Coffee shops set in a suburban area can also take advantage of offering catering and delivery services. Not to mention, suburban locations may also offer the option of hosting a party or function themselves.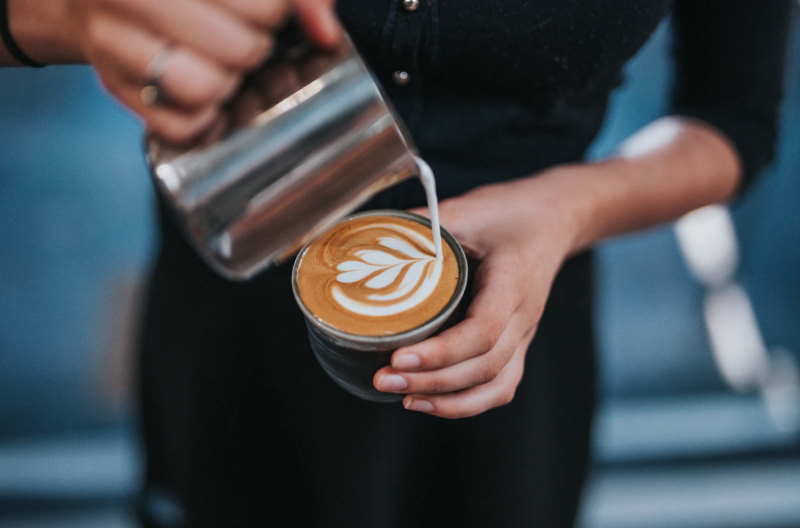 4. Gift Cards and Rewards
Thanking customers for coming into the business is important. Rewards programs can be a way to show a little customer appreciation. The most popular is to offer a free product after a spending threshold has been met. Rewards programs also offer another priceless advantage—they build a customer list by gathering their emails and phone numbers.
However, this does not mean to flood them with emails. Email/text marketing campaigns can be structured to do several things, such as encouraging them to create or complete profiles if applicable. Not to mention allowing soft selling by showcasing promotional food or merchandise.
Gift cards are especially great for helping to ensure future business. Most times the cards can be redeemed at in-shop locations, online, or purchases made online. They can also be given away in raffles or other events. It is important to note that gift cards are of no value to the business until it has been used for purchases.
5. Good Food and Customer Service
The best way to ensure the continued success of a coffee shop during uncertain times is to focus on the quality of the food and the training of the team that delivers it. This includes everyone from the cook in the kitchen to the busboy in the lobby. Customers do not make return visits to coffee shops for ambiance. They return for the good food and the waitstaff that calls them by name.
Tricks and gimmicks will not do the work of old fashioned customer service. A properly trained staff costs a business less money. They waste fewer food products in various ways by taking accurate orders.
Keeping a coffee shop up and running may be difficult in bad times, but not impossible. With some hard work and polishing up on the basics, doors can open even in times of uncertainty.