The beauty industry is currently worth $532 billion, thanks to the growing popularity of beauty vloggers and influencers.
Organic products are also highly in demand as consumers are becoming more aware of the ingredients that they put on their bodies.
All-natural products are on the rise because of "customer mistrust"—people want beauty brands to be more transparent with their product ingredients. BPA, phthalates, and parabens are just a few of the chemicals that consumers are staying away from. Thus, the demand for clean and natural skincare is growing as well.
Planning to start your organic skincare line? Here are a few things to consider:
Choose your niche
You probably know your niche already since you're going to make organic beauty products. Your niche is your area of specialty, something that is familiar to you or you may have prior experience in. Figuring this out will help you know what you should focus on instead of trying to sell everything for everyone.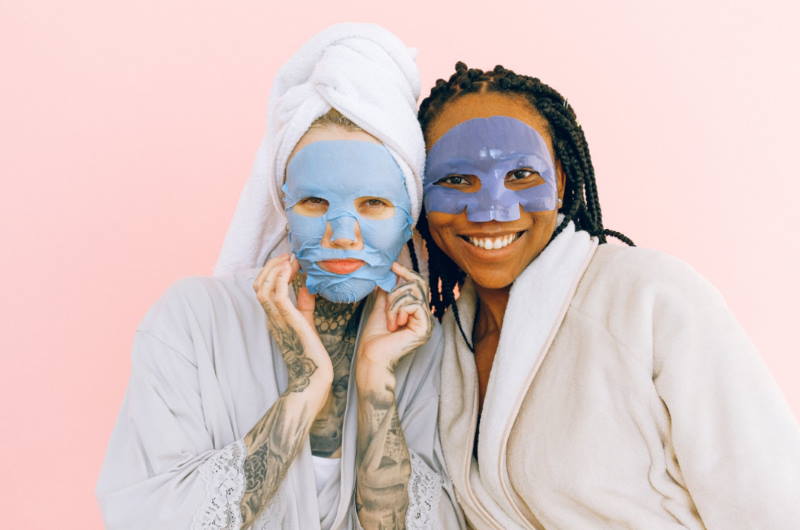 For example, you might want to specialize in mineral skincare. Or you might want to release an all-natural lipstick line. Whatever your niche is, it's important to set a clear definition of what it is and do some market research first.
It will also help you choose your niche better if you have a clear idea of your customer's demographics. For example, what is the age bracket of the people you're aiming to sell to? Are they still students, workers, or married? Where are they located? Knowing this information will help you understand what your products should focus on.
Identify your brand
Once you have chosen a niche, you're ready to establish your brand identity. As of the moment, there are thousands of cosmetic brands out there, and possibly hundreds that are organic. It's important to determine what makes you stand out from the rest.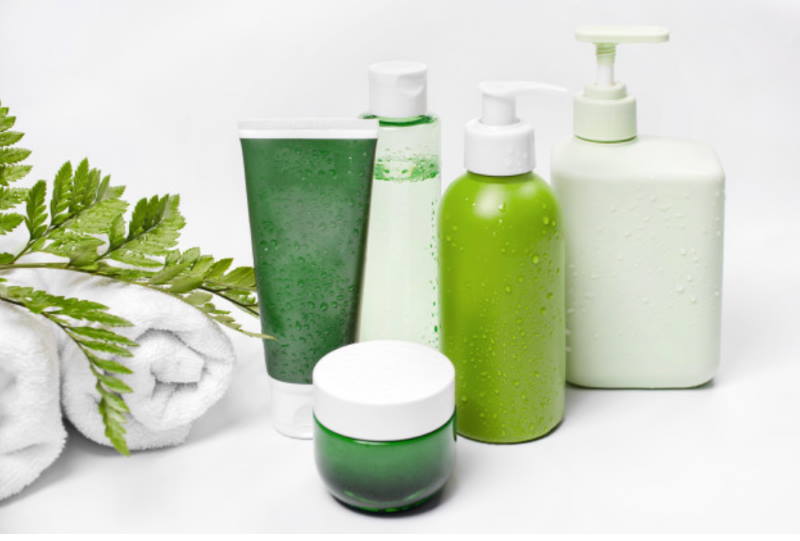 Ask yourself, what are your brand's mission, vision, and values? What do you want to offer to your customers that no other brand is currently offering? What makes you unique from the sea of skincare lines in the market?
Next, develop the creative elements—the look, feel, and voice of your brand that will be used throughout various marketing channels. This includes the logo, colors, fonts, and overall aesthetic.
Develop a cosmetic formulation
Another aspect to consider is the formulation of your products. It's better to have a certified chemist formulate your skincare to ensure that everything is safe to use, even if they are all-natural. Be sure to check with the FDA's cosmetic formulation regulations as well.
Organic skincare only uses natural raw materials from minerals, plants, or animals (if you're making vegan products, you can forego animal sources). They are usually obtained from drying, distillation, filtration, and pressing to preserve beneficial vitamins and compounds. Essential oils may be used to add scent to the products.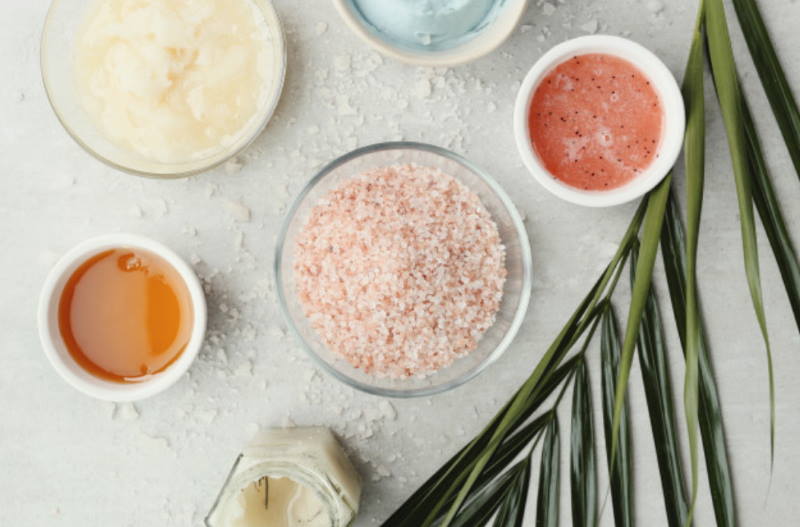 All-natural and organic skincare must not contain synthetic substances and mineral oils. Synthetic dyes, petrolatum, paraffin, and preservatives must not be used. Additionally, genetically-modified plant sources must not be used. Plants grown in a traditional and organic setting is the best source for all-natural skincare.
Figure out your production
Once you have created your product formulation, you'll need to figure out how you will go about with your production. You can choose to have it manufactured by a skincare manufacturer or have it handmade by you. Either way, you'll need to have the proper equipment to mix and package your raw materials.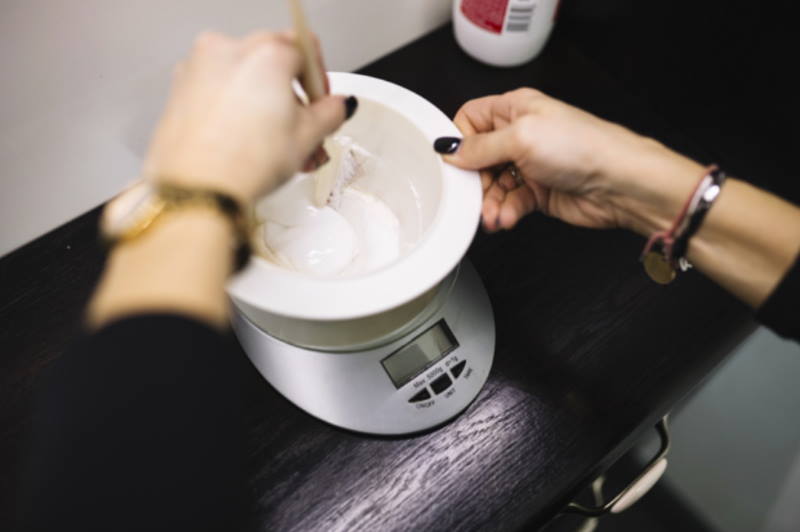 During skincare production, the first step is usually weighing and inspecting the raw materials. Next, you must conduct a microorganism test to ensure that the raw materials are free from contamination. If they are, then they will be mixed and distributed using manufacturing machines. Ginhong's China high shear mixer is an excellent machine for mixing creams, lotions, and other emulsions.
After mixing, the products will undergo appearance and shelf-life testing. Then, they will be sent to the packaging machines.
Come up with a marketing strategy
Once your products are packed and ready to be shipped to your customers, you'll need to make sure that they will be enticed to buy them. Thus, you'll need to come up with a marketing strategy.
It's easier for startups to advertise themselves nowadays because of the Internet. Social media is where your customers are, so you'll need to market your products through these platforms. You can leverage social media and influencer marketing to give your brand exposure and increase your followers.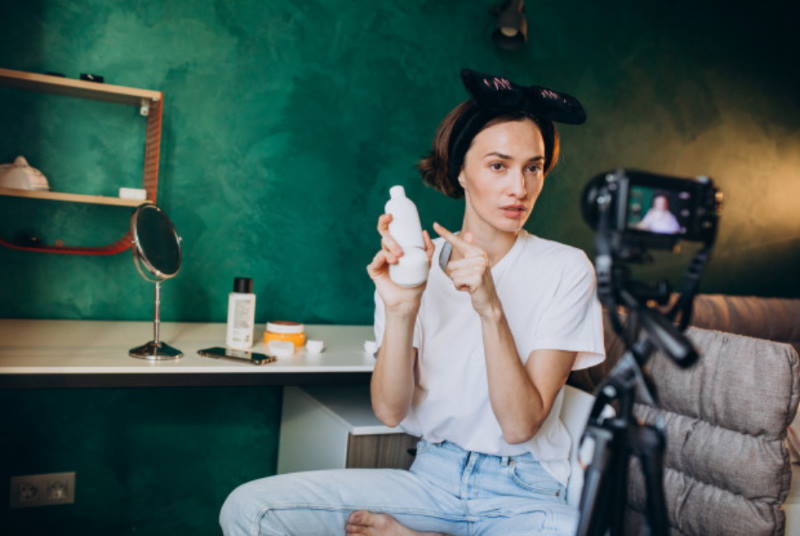 Investing in wise marketing strategies and tools will help your startup skincare line launch into the business stratosphere.
Conclusion
Starting an organic skincare line is not an easy thing to do. While there is money in beauty, there is also a lot of work involved in launching a brand. Releasing a whole line of products is even more tedious and exhausting.
That doesn't mean that it's impossible. With the right knowledge, you can successfully put your startup out there in the market. The abovementioned tips are just a few of the things you should consider when starting your business.