It does not matter whether or not your business operates online – people are more inclined to work with companies that have an online presence.
In the last decade, digital technology has truly changed a lot. In the digital age that we live in, companies pretty much can't afford not having the online presence. It may come in the form of a website, social media account, and an e-commerce platform, but its importance can't be disregarded.
Here are several reasons why the online presence of the business is a must.
Accessibility
Having an online presence will immensely help the customers to find you. Even when your business is closed, an online presence will help customers to inform themselves and to buy your products and services online. Basically, you will be able to reach a wider audience, such as people who are unable to physically make it to your shop for whatever reason, be it disabilities, lack of transportation, or even because they're in another country. By having an online presence, you will be able to gain the reach the widest audience possible. And it is very important to mention the fact that this audience makes online marketing easy since it can make your customers your ambassadors because online content is shareable. Allowing these secondary customers to see that your site is up-to-date will ensure that you come across as professional.
Showcasing your products
Traditional marketing tools such as magazine posts may not be able to fully help you with showcasing everything that your company has to offer, while on the other hand, websites and social media pages will give you that freedom. This goes to an extent at which you can show your entire portfolio and everything that will help the customers understand how your products work.
Credibility
Today, most businesses have an online presence. This has resulted in the fact that consumers often find it pretty unusual for a brand not to have an online presence. It makes them question their reliability, and in some cases, if the company even exists. Naturally, this can make them hesitant to transact with you. This basically means that by not having an online presence, you miss out on having more opportunities to make sales. A presence on social media makes customers trust your brand more. More so, it gets even better when other customers you have served speak well of your brand. Potential customers will only get to see the reviews or positive comments if you have an online platform. Also, you should be aware that the probability is high that most of your competitors are online, and you should thus consider doing the same thing. From a search listing perspective, having a claimed Google My Business account can increase the likelihood of appearing in Google's Local Pack, Local Finder, Google Maps, and of course organic rankings in general, so, claiming a Google My Business profile can prove to be very useful. The good thing is that it does not take a lot to have an online presence. If it is a website, you need to work with a web developer to go live. For social media platforms, all you need to do is create a profile for your business.
Target marketing
Studies have shown that social media covers almost every consumer demographic. This means that everyone interested in making purchases will have access to some type of social media. It is up to you like the business to figure out which type of platform works out best for you. In comparison to mass marketing, a company receives a lot more engagement when strategies are aligned with target marketing methods. Social media platforms keep personal details shared by you, such as age, company name, location, device type, interests, job profile, previous companies, relationship, shopping experiences, and so on. These options pretty much work as filters. Also, email marketing and campaigns can be personalized and customized by your company.
Customer service improvement
The reality is that not all customers choose to give feedback on your product or service in vivo, and thus they use social media, blogs, or review section on the website to provide the same. Based on the feedback received, you can decide which customer service is doing well and which one is not leading to discontinuity or improvement in the service.
Cost-effectiveness
With the reduction in manual efforts, a website also reduces operational costs. Transportation and other allowances required for marketing offline can be cut short immediately, and very effective as well. This way, your home can become your office. The availability of Website Builders reduces website development and maintenance expenses.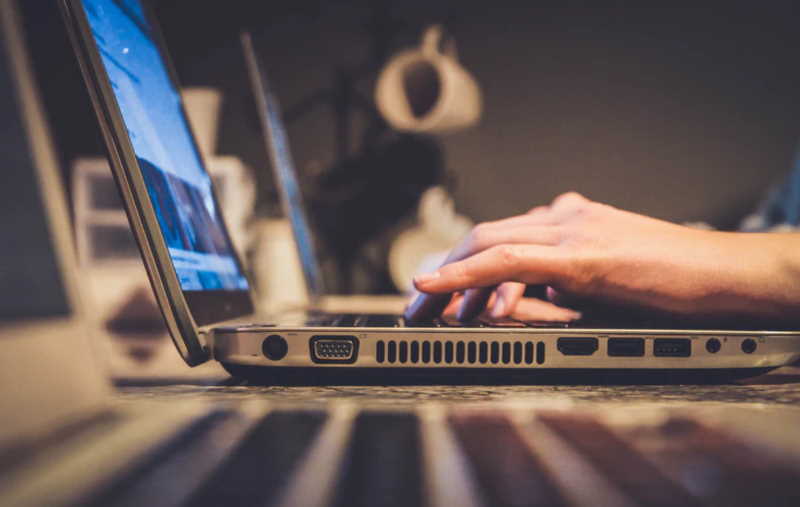 Ultimately, a business is meant to make itself available to the needs and requirements of its customers and hence, earn profits from it. Now, when the internet has paved the way to simplify the reach and availability, and this is the exact reason why it surely makes the online presence an unavoidable component for any business.