Having a great workspace doesn't only promote employee satisfaction, it also helps attract valuable talents into your organization.The modern professional appreciates a casual, comfortable, and creative environment. Gone are the days where offices are designed to only focus on production and efficiency without considering the people who are the reason behind its drive. Now, the workplace is designed to bring out the best from their employees who are motivated to contribute to their company's success.
Here are some qualities that make a great office to work in:
1. Variety of Workspace
When designing an office you must consider different workspaces for a variety of functions or requirements that your employees may need. Here are some examples of the different types of workspaces you might need in your office:
a. Personal Stations
This is your employee's workspace. Giving them reasonable free-reign on their station will help in their focus and their productivity.
b. Collaborative Spaces
This refers to an area where two or more personnel can share ideas and discuss them freely without disturbing others. This encourages collaboration and promotes synergy on the spot.
c. "Do Not Disturb" Rooms
On an average day, an employee is interrupted by more than eleven times, and aside from the time loss for the interruption time will have to be spent to refocus. Space is also needed for problem-solving and planning tasks, this will prove to be very helpful for people to minimize errors in calculations and judgment because of distractions.
2. Top-Notch IT Services
Technology is an essential part of virtually every company nowadays. Office works is a major part of its demand as it helps employees and organizations be efficient in their jobs. So a great office should not only have a fast internet connection but a comprehensive I.T. service package.
3. Premium Pantry Provisions
One survey said that more than eighty percent of employees want to have some sort of coffee service in their workplace. That and some fresh fruits and pastry snacks can be found from a serviced office. Providers are scored high as a serviced office from Be Offices gets great reviews from their clients and their employees. These types of considerations won't go unnoticed as people tend to repay unsolicited kindness the best way they can.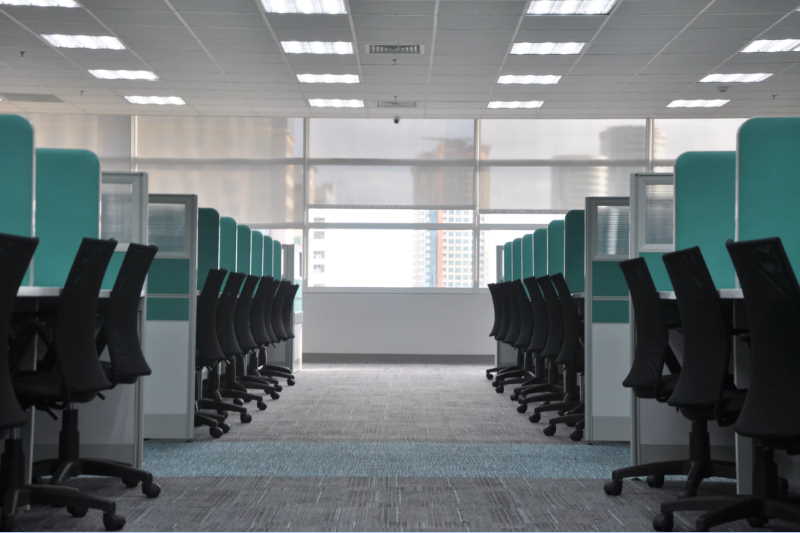 4. Think Green
The use of natural light, environmentally-conscious equipment and materials, the introduction of plants, and proper waste management are greatly valued by modern professionals, especially from the younger generation.
5. Joie de Vivre
Fun elements and visual designs that represent a communal culture and comfortable environment help create a workspace conducive for productivity, creativity, and confidence. It'll make your brand stand out as employees tend to be more proud of their affiliation with your organization.
6. Security and Maintenance
Premium security and regular maintenance must be part of having a quality workspace. Employees must feel secure both in and out of the office both from crime and property hazards. This can be attained by having the property management to pay extra attention to the safety of the people working in their building.
There are a lot of ways to design your offices with your employees in mind. You'll be surprised how they'll respond in kind to how you show how much you value them and what they do for the company in the things they see and experience every day. You will be able to improve retention and will gain an edge in attracting talents to help in your success.