Preparing orders for shipment and sending out packages for delivery are two of the most important aspects of your business.
Whether you use a third-party shipper or deliver these goods yourself, a lot can go wrong when you're racing against the clock. Inventory hiccups, travel delays and poor communication can easily prolong your packages which may tarnish your reputation among consumers.
According to a recent study, nearly half of consumers (44 percent) stated they were willing to wait for two days for orders delivered via fast shipping, but just 25 percent said they were willing to wait three or four days for their packages to arrive. You may lose access to large portions of the market if your packages are delayed just a day or two.
With so many variables to be aware of and mistakes to avoid, shipping is not for the faint of heart. Use these tips to make sure your packages arrive on time.
Backorders and Lack of Inventory
Not having enough inventory on hand will delay your packages. One of your customers may place an order online, only to discover it's no longer in stock. This means they'll need to wait for you to replenish your stock, which could take several days or weeks.
Solution: Increase Inventory Visibility
Use inventory management software to get rid of backorders once and for all. You can track every item as it enters and leaves your warehouse so you'll know how many items you have on hand at any given time. The system should update inventory listings on your website automatically, so you don't have to worry about your customers buying products that are no longer in stock. Set up automatic alerts so you can restock your shelves before you run out of items completely.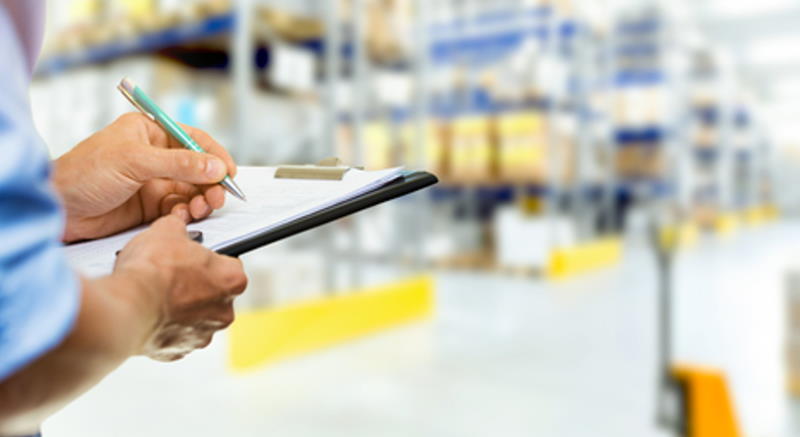 Missed Deadlines and Drop-Offs
You and your team need to work with different carriers if you want your orders to arrive on time. However, carriers aren't willing to wait when it comes to picking up packages. If your packages aren't ready for delivery when the truck arrives, you and your customers will be out of luck.
Solution: Coordinate with Carriers and Suppliers
Communicate with your carriers and suppliers to avoid this nightmare scenario. You should know when the truck is arriving at your facility so you can get packages out the door on time. The same goes for your suppliers. Send demand forecasts to your suppliers to make sure you have enough materials on hand to meet the needs of your customers.
Traffic and Weather-Related Incidents
Some things are beyond your control when it comes to shipping packages. You can't control the weather and traffic is just a fact of life, especially in urban and congested areas.
Solution: Pop-up Distribution Centers
To reduce delays, coordinate with your drivers to help them avoid hectic throughways and traffic jams on the road. Use the latest traffic and weather information to better guide your drivers.
You can also invest in additional distribution centers to keep your inventory closer to your customers. You can always share distribution space with another retailer to reduce costs. Look for low-cost warehouse space in urban areas so your packages won't have to travel as far during the last leg of the journey.
Delayed at Customs
Customs can be a nightmare for some international shippers. Customs agents will need to inspect everything coming into the country before it can move on to its destination. Getting through customs at some ports and countries can take longer than others. You'll need to research your destination to make sure your packages comply with international trade laws.
Solution: Better Shipping Containers
To speed up the inspection process, it's best to steer clear of wooden containers and shipping materials, such as wooden crates and pallets. Wooden materials need to pass what's known as the ISPM 15 to prevent the spread of wood-borne pests and bacteria.
When preparing for international shipping, switch to plastic pallets and other types of shipping containers to get your goods through customs as fast as possible.
It's also a good idea to use bulk shipping containers so customs agents don't have to inspect as many containers when reviewing your inventory. Carriers can load and unload your inventory in just a few minutes instead of having to handle dozens of smaller containers at the same time.
Failed Delivery Attempts
Even if the package arrives on time, there's always a chance the customer won't be around to sign for it. You may be able to leave the package at the front door, but you'll probably have to send the package back to a local distribution center and try again tomorrow.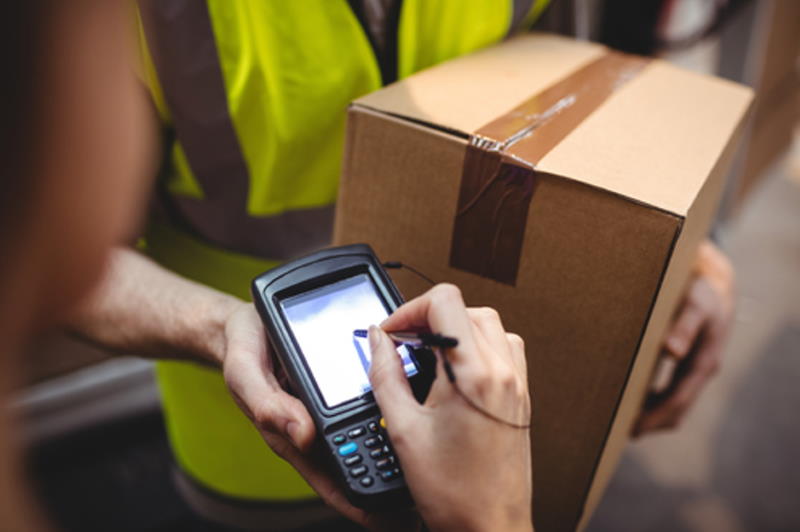 Solution: Better Customer Communication
Don't leave your customers in the dark when it comes to delivering your packages. Choose a carrier that keeps your customers in the know. The carrier should be able to send an alert, such as a text message, email or push notification, to the consumer alerting them that their package is about to arrive. The carrier should also update the customer if the package gets delayed for any reason. This way the customer isn't standing around waiting for their package to arrive.
Ideally, the customer should be able to track the location of their package online so they can watch it progress through the supply chain. If your current carrier doesn't offer the latest technology, consider partnering with a carrier that does. It's always best to have a back-up plan if your preferred carrier is running late. Your customers like having options, as well. According to a recent study, 70 percent of U.S. consumers choose to purchase goods from one online provider over another because they provided more delivery options.
Making sure your packages arrive on time is one of the best things you can do for your customers. The faster your goods arrive, the more loyal your customers will be. Use these tips to overcome any challenge that comes your way.