The advancements in modern technology paved the way for stores to be set up online to cater to the needs of consumers, much like a brick and mortar shop would.
This process of buying and selling products and services through online channels over the internet is known as eCommerce. While this is already popular in the retail industry, eCommerce has slowly risen in the construction industry as well. Along with this came the numerous benefits of eCommerce, particularly for the suppliers.
Cater to More Informed Buyers
More and more people are becoming aware of the benefits of the internet in helping them make more informed decisions. In this case, they research the brand first, exploring reviews and feedback, before they make their purchase. They also tend to lean towards innovation patterns. This means that if buyers are asked to choose between a traditional purchase method and a contemporary one, even in the construction industry, they are more likely to pursue the latter because of the convenience it brings.
Even contractors are changing their buying behavior such that they expect their transactions to be done completely online. Because of this, construction suppliers like www.fastpartitions.com are leveraging the burgeoning eCommerce economy in construction and contracting industries to cater to more informed buyers. These are the next generation buyers who prefer self-service tools that they can conveniently access anytime they need to, anywhere they please, through their smartphone devices.
Thereby, eCommerce technology brought about the benefit of convenience that is difficult to ignore, such that sites that cater to online stores are now optimized for the ultimate mobile user experience. Suppliers may just find more sales coming in through their mobile platforms as these devices are heavily used in making purchases or consuming information.
Swift Order Delivery
eCommerce paves the way for a swift order delivery that the construction industry, like with other markets, benefit from. With more construction suppliers setting up online shops, the turnaround time of delivery and shipment was significantly reduced. Not only this, but the orders that have been shipped out are effortlessly tracked in real-time.
With online sellers and distributors overseeing the logistics, the time of managers is freed up, allowing them to focus on other areas of the business such as the operations. Additionally, a fast delivery time results in highly satisfied customers, especially since their demands are fulfilled on time. With the immediate availability of construction supplies, even projects are completed within the planned time frame.
Waste Reduction
The rise of eCommerce in the construction industry aided in the wasteful practices that have long been present in it. The reason behind this is that a project manager or a general contractor now can effortlessly find sustainable materials for their project with just a click of a button, even if the said materials are not readily available locally. Because of more options when it comes to environment-friendly materials, the carbon footprint of the industry is greatly minimized.
Financial Management
The laborious task of selling products and services in the industry is greatly reduced, if not fully eliminated, through the rise of eCommerce. This can be attributed to the fact that because of the availability of various materials present, buyers can opt for those that prove to be the best value for their money. For instance, a contractor may present a certain proposal to his customer, which includes standard material pricing. If this contractor can leverage eCommerce stores, he may be able to find the same high-quality material in his proposal at a significantly lower cost. Not only will he gain a greater margin of profit given this situation, but he can also reduce the fee that his customer needs to pay, offering it as a discount.
Aside from this, eCommerce in construction can also eliminate the complications found in the equipment market, making it effortless for customers to buy, sell, or rent any machinery online. As a result of this, financial gain is realized as the loss of money is decreased significantly.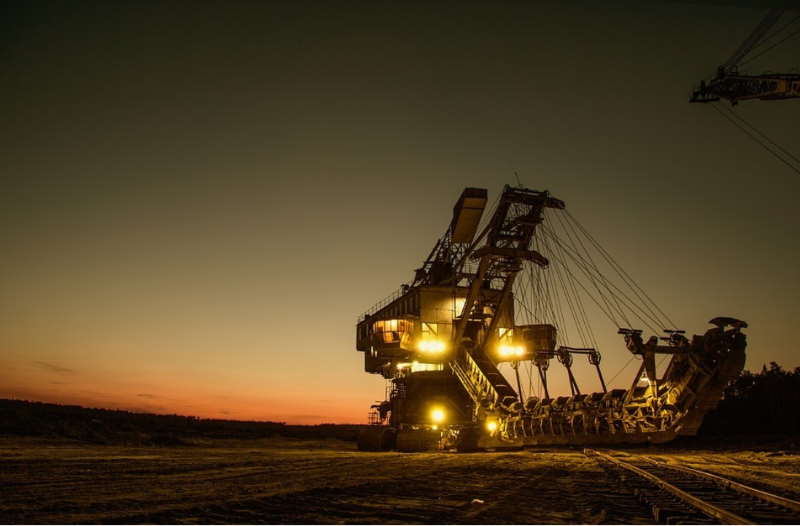 In conclusion, the rise of eCommerce in the construction industry is not a mere trend, but rather, it is the future of selling which became a means for suppliers to cater to smarter buyers who have ready access to information at their perusal. eCommerce also brought about the convenience of faster delivery of supplies needed for a project, as well as waste reduction too. It also enables suppliers in the construction industry to better manage their finances. All these benefits in the construction industry have been realized along with the rising trend of eCommerce.