How do you boost your business online? Most companies end up stagnating or failing once they hit the online world. This is because entrepreneurs always become helpless or fail to care for their businesses. Online business is full of competition, and failing to boost it may create its setbacks. How do you boost this business in the online world? In this article, well discuss some of the tips you can use:
1. Create a website
You can't run a successful online business without a website. A website is like an online home for your business. Unfortunately, most companies do not have a running website, or the ones available are outdated, and never at one time get refreshed with fresh content. Once you get your business online, ensure you have a running website, even if it's just a basic one. You can upgrade it later.
Get a domain name and get a reliable hosting provider who won't let you down in times of need. A business website needs to be running every time. Since your website represents your business, ensure it has the right content, that it uploads fast, that it's friendly, and also ensure it's compatible with mobile devices like smartphones and tablets.
2. Optimize the website to rank with search engines
You can't have a website that does not rank high in search engines. It's like opening up a business and not getting it to the public eye. Ensure that when someone searches for something you sell or advertise, it's seen on your website. How do you do this? It's simple. By ensuring your site is SEO friendly. Have it optimized so that it can be caught up by potential searches.
Growing your business online requires such ideas, and most information is available online provided by experts who have enough experience. There is nothing that feels empowering than having an experienced individual guide you during the growth process. With the right guidance, you will most likely achieve effective results within a short time.
3. Customize your website
Does your website function only on desktop browsers? That's where you go wrong. One way of boosting your business is by customizing your site to perform on all platforms, including mobile browsers, mobile apps, iPad, smart TVs, and other platforms.  You can consult experienced website developers who will create an adaptive design for you, to go well with any platform. Ensure your site is readable and loads quickly in any platform that will be used.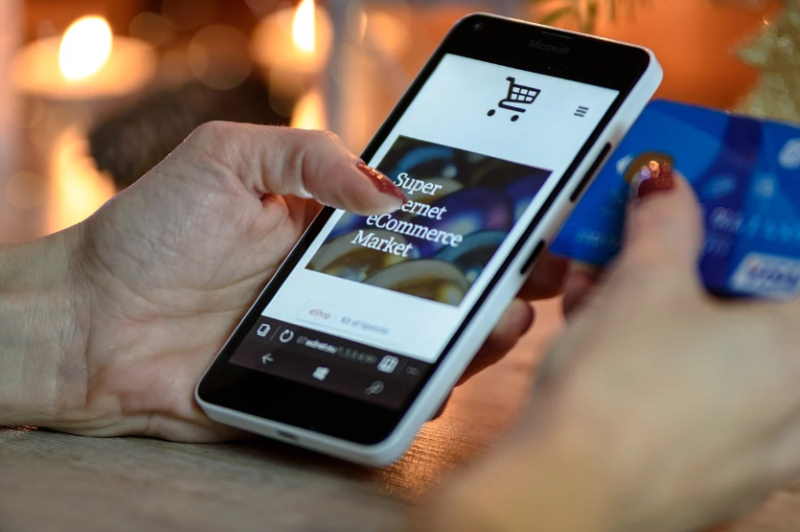 4. Create your online reputation
How many people know about your website? If not many, you need to build this audience. How do you go about it? Building a reputation takes time and patience. You can't just wake up and expect everything to flow as per your expectations. A good reputation goes a long way in helping you build a good relationship with customers, and this enables you to achieve huge sales, which will improve your profits.
You can create your online reputation by offering better services to your converted clients and by providing excellent customer care and after-sales services.  You can also use social media to reach a vast number of clients, especially on sponsored ads.
5. Have a better content
What type of content are you using to advertise your business? Websites and social media accounts always attract huge traffic if managed well. If you aren't having any, then your online business campaign is doomed. Provide better content in terms of product description, reviews, better texts, high-quality images, high-resolution videos, positive reviews, and opinions, among others. Provide better content that will convert new and existing clients to your business, boosting it to a new level.
6. Target mobile apps
With the rising number of smartphone users, there is a need to invest in mobile apps. There are a lot of mobile platforms currently. You can create your app on Google Play Store, Appstore, or Amazon and customize it to reach your potential clients. Depending on what you sell, goods or services, you can create an app that will be user-friendly and show your products to the targeted audience.
You can also create a portal that clients can use to purchase your products with a payment system. Ensure you advertise this app on social media or through your website to enable it to be seen by your clients.
7. Advertising
Advertising remains one of the oldest and most successful ways of promoting a business. There are many channels you can advertise your business. Some are free, while others need to be paid for. Whatever is required to boost your business, whether through paid-up ads, promoting it through the media, or through direct advertising, embrace it.
The above tips are enough to guide you in carrying out a successful online boost to your business. Always refer to this article and other online sources every time you are stranded when boosting up your business.