A house fire is the last thing someone expects to happen to their house.
It is one of the most unfortunate and stressful situations, but when it does happen, we should stay clear-headed and know what we need to do in such a situation.
Here are a few useful tips on what you can do after a house fire to get started on the road to recovery:
Restore or Sell your Burnt House
After a house fire, you have the option to either hire a company to restore it or sell it to one of the companies specialized in buying fire damaged houses. These decisions will depend on many factors like your financial situation, your personal capabilities, your health and you can find out more information in this article about whether this is the right option for you.
A fire restoration company can assess and let you know an estimate of how much it would cost to restore your house, or if you need to demolish it and rebuild everything. A company buying burnt houses will also be able to visit and give a free evaluation of how much cash you can get immediately after settlement for the house. Either way, it's good to check your options and see what works best for you and your family.
Call Someone Close
After a house fire, you are most probably overwhelmed and confused, so just take some time to call your loved ones, relatives, or close friends. They may be able to help in more ways than you think: they can put you up with a place to stay, or help you contact the cleaning or fire restoration company. At the very least, they will be able to provide mental support and encouragement that will be much needed at this difficult time.
Remember that house restoration can take a few months, so for the time being, just find a place near your loved ones so you and your family can rest while waiting for the damages to be assessed.
Contact your Insurance Agent
If your house is insured, you should get started right away with filing a claim. Call your agent and see if you can get some kind of cash advance or "loss of use" funds to help cover living costs. The insurance agent can also provide you with cleaning or fire restoration contacts.
If you are buying any new items required for your daily life, make sure to keep the receipts and details of the purchases for faster reimbursement from the insurance company.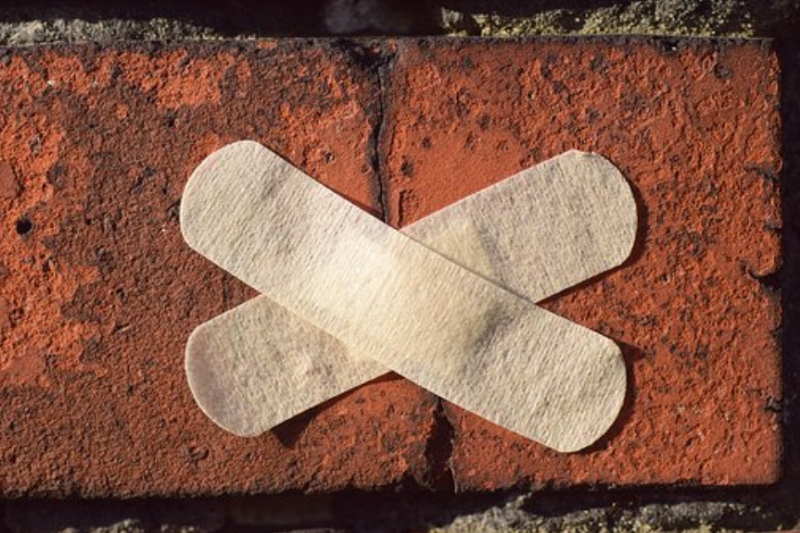 Organize your Possessions
Generally you will need to provide a list of damaged items to the insurance company if you want to receive cash value for those damaged items. So start organizing your damaged items from undamaged ones, and try to create as detailed a list as possible with all the details such as date of purchase, cost at the time of purchase and item descriptions. You can look back on bank statements in your email if you don't remember the details. For undamaged items, you should put them away in a safe place, or store them in a professional storage facility.
Secure the Property
It is important to know that most policies require that after the fire has been extinguished, you need to make sure your home is secured to prevent further destruction or damage. In order to prevent other people from coming into your property, you should contact the police to let them know you'd be away for some time, and also board up windows, doors with woods, or secure holes in the roof or wall to prevent further damage.
If you are not ready to do all this, get in touch with a restoration company and they will have everything ready to help protect your home.
Replace your Important Documents
The chances are that you will have lost important documents in the fire like your drivers' licenses, birth certificates, passports, and debit and credit cards. Some of these documents will be required for your insurance procedures, so make sure to check with your insurance agent what needs replacing immediately and start applying for the re-issuance as soon as possible. It also makes sense to cut subscriptions that you won't be using for the next few months, such as cable or internet services.
A house fire can be one of the most catastrophic things that can happen in our lives, but remember to keep calm and try to sort things out one by one. Hopefully, these tips will help you navigate what you need to do in this difficult time, and don't forget to take some time to let you and your loved ones recover mentally from this unforeseen tragedy.