Information technology is at the heart of every digital process that operates and maintains the powering of devices, processing information, storage, and many other integral processes within a modern business structure.
The term itself is too vague to be summarized accurately, so it's important to understand the many different branches of IT before you hire a service provider or decide to become one. To help you wrap your head around how IT services work from a business perspective, we've created a brief guide for you.
Types of Business IT Services
If you are starting an IT service business or looking to hire one, you should do a fair amount of research on the types of IT services that can be utilized. From the perspective of a business looking to use the services of IT providers, it would be more cost-effective and time-saving to specify the type of service that you need.
A lot of IT service providers that are hired by small businesses work as managed service providers, which means that they are responsible for handling a lot of IT specifics within a company on a constant basis. They are often the first option for small businesses that are reliant on the digital world because it's cheaper to have a team that can stop problems from coming up anyway. As mentioned by the IT technicians at Terminal B, maintenance and monitoring replace a lot of frustration with efficiency. Instead of hiring a business IT service provider every time a problem happens, it's more effective to keep them in the loop.
Another popular form of IT services is the on-demand structure. Businesses that just want to get their networks in motion with an independent plan to handle it after getting it up. This kind of service doesn't require a monthly payment since they are dependent on the type of task and time it will take to resolve an issue or build a network. iTeam technology recommends that if you're on a tight budget and a digital pinch, an on-demand IT service provider should be quite efficient.
Creating a Network
The core of any business IT services is to build a foundation that can become a network that allows all the relevant devices to be connected to in a seamless manner. Basic IT functions like email and data management can be done independently by the employees with basic resources, but it can get out of hand when you have to run independent systems without professional help. Business IT services don't always have to start from scratch; they can move independent data from one platform to another to allow your business to transition to a higher stage.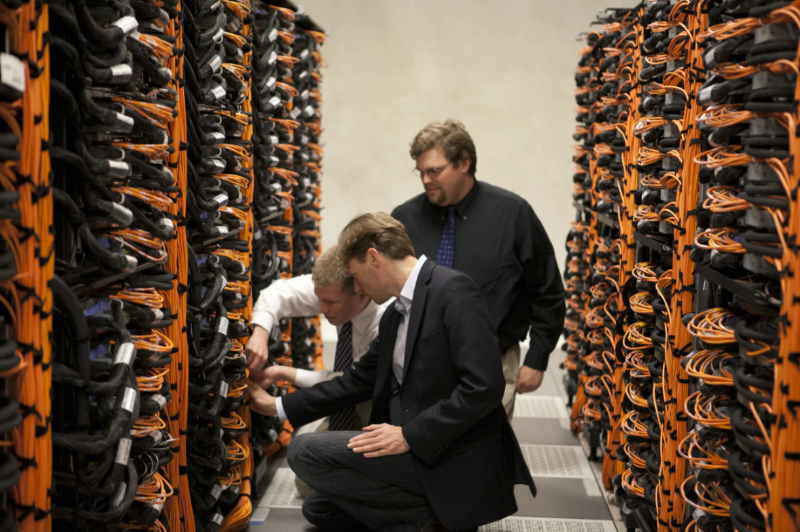 Maintenance
Unfortunately, setting up IT services isn't the only hurdle many businesses face. Maintenance is one of the integral parts of running a proper business online. If you are a physical retailer, don't think of your business as an offline business too early because you're bound to get into the online world once your business grows to the next level. Without supervision, your online services aren't going to last that long, which explains why many big companies have a big IT department that can handle anything being thrown at it almost instantly. This doesn't mean that you have to hire a whole team; a lot of business IT services work on an on-demand basis that allows you to create an independent schedule.
Security
One of the many responsibilities of business IT services is to handle all external and internal threats that can compromise the overall digital integrity of the company. This means that they can find worms, viruses, and other malicious activities that can halt the operation of your business. The sheer amount of data that a business has to keep track of is too much for employees alone. Working with a professional business IT service provider will help you implement fail-safes and integral digital structures that can protect the most valuable information about your business. This works as an iron umbrella to protect you from lawsuits that are related to information leaking, fraud, and identity theft.
Computers, servers, websites, and many other interconnected devices and applications are all the direct responsibilities of an IT team within a company. The final goal of the IT department or service provider is to provide a seamless experience that doesn't heckle employees with technical errors that can put a serious halt on their operation. IT is not something to be ignored when you're an entrepreneur or someone opening up a new business because it can cost you a lot in the long run.