Modern startups highly depend on digital tools to smoothen their operations.
They use the tools to perform various tasks that range from communicating with customers, collaborating internally, or protecting their assets. You should know that there are digital tools for almost every activity. The truth is that if you don't embrace technology, you may be left behind and get exposed to business threats which range from internal to external threats. According to research by Deloitte, "digitally advanced small businesses" earn more revenue per employee and are more likely to create jobs. In this article, I will discuss some of the leading digital tools that you should embrace as a business owner.
Project management
When you start a business, it means that there is work to do, and that has to be managed right. To ensure optimum results, you can use project management tools like Trello or Wrike, which are efficient. These tools give a full and transparent look at where the vital plan is. They allow you to trace the progress from inception to completion. This, therefore, means that you will be able to monitor your job without any problem.
Payroll management tools
In every business, employees play a crucial role in driving the market forward. As a result, they deserve to be treated with respect. One of the best ways to ensure that your employees stay happy is ensuring that they receive the pay they deserve and at the right time. As a smart entrepreneur, it's recommended that you make your own pay stub to help with managing your employee's payroll. This system is secure, and this means that all the info you provide there can't reach the wrong hands.
Website
  Having a website for your business is as important as the front door of a brick-and-mortar store. A website portrays you as a legitimate company, and you can use your site for advertising your business information. Alternatively, a business site can be used for communication with your customers. You can use a website builder to create a clean, mobile-optimized site that you can build out to include a store, or promote via integrated marketing tools. Through the website, more clients can reach out without difficulty since searching for your business is made easy through the internet.
Customer relationship management tools
Your customer relationship management tool will allow you to log and track every aspect of every relationship you build. It lets you know how long it's been since you followed up with loyal customers, or which users are visiting your website and filling out forms but not closing the deal on a purchase. The software helps you stay organized internally and top-of-mind with customers. You will be able to understand more clearly your customer's desire and needs. Through this management tool, you will be more consistent in the day to day dealing and handling the clients.
Social media management tools
Not only do you need a website for your business startup, but you also need an online presence on all major social media platforms. Your social media presence allows you to engage with other users, respond to customer questions, and get feedback. Also, being active shows your commitment to the business platform.
Rather than spend most of your time all day and night checking your Facebook, Instagram, and Twitter pages, you can use a management tool like Hootsuite to monitor feeds, schedule posts, interact and engage, all from one single dashboard.
Virtual private network (VPN)
Cyberattacks have become a common threat targeting small businesses. This means that you should be very careful and safeguard your startup from hackers and other cybercriminals. A VPN allows users to create a secure network connection even when you're using a public network, such as public WiFi. NordVPN is a popular option for its military-grade protections and thousands of available servers. When you want to do your work from an open space or to collect ideal data from clients, a VPN can be the best way to protect you, your employees, and your business.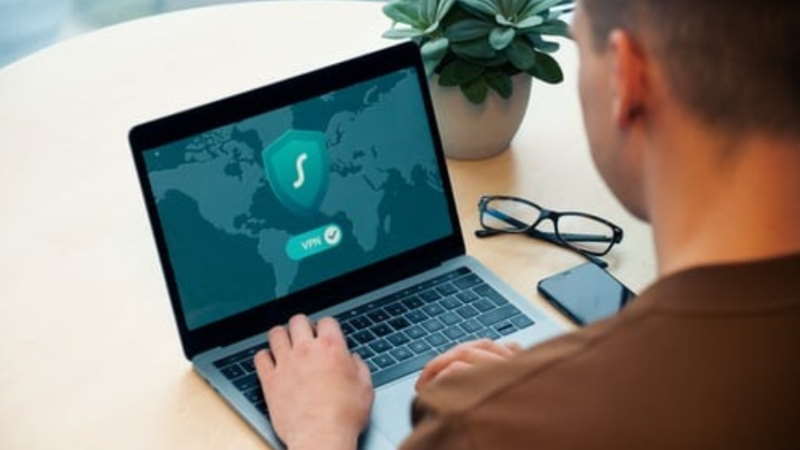 Video conferencing
If you are looking to connect and interact with clients, prospects, and remote workers, you need to have a reliable video conferencing solution that will help you do your job correctly. If you can use Join.me, it offers a free plan that lets you invite ten video participants, share screens and it supports up to 5 video feeds. Join.me is strong among the free solutions out there.
In the modern world a variety of techniques are used by startup businesses for advertising, interacting, and to protect your business from cybercrimes. You can read the above article to understand more about the various digital tools you can introduce to your business. Some of the tools require an investment, while others are free.