In today's digital age, there are various ways to make money even from your own home.
The fast development of e-commerce and social media have brought new opportunities to people who know how to utilize them.
Below are 7 legit ways you can earn money online straight away without having to make a big investment:
1. Dropshipping
In the past, anyone looking to become a wholesaler or retailer would need a considerable amount of money to start their business, but in today's digital world, the introduction of the dropshipping model has created new opportunities for people to resell without having to stock up on products or invest a large sum of money. The experts from Drew's Review explain that Dropshipping means you can just list your items online via any platform and if a buyer orders from you, you can then request the wholesaler or the original seller to ship the item directly to the buyer under your name. Dropshipping makes it easy and almost cost-free for anyone who would like to resell, as there is no need to purchase large quantities of inventory. All you need to do is invest in your online store and market the products to customers.
2. Freelance Gigs
In most countries, there is a website or an online platform in the local language where freelancers can list and advertise their professional services such as translation, graphic and web design, and freelance writing. This is a great way to earn money online through your unique skills. With the internet, you can reach clients from all over the world. Such platforms help connect buyers and sellers of services with a low fee, and instead of looking around for someone to provide the service you need, you can simply go online, read reviews from past buyers and decide for yourself who you want to order the services from. Most of the time, the cost of these services is cheaper than ordering from a company. So if you have some professional skills, start offering your gigs online today!
3. Become an Influencer on Social Media
The rise of social media has brought a new source of income for anyone good at spotting or starting a trend. Although becoming an influencer on social media is not the easiest way to earn money, if you do successfully become one, the returns can be huge. There are continuous developments of new platforms for young people nowadays, from Facebook and Instagram to the latest trend, Tik Tok. If you can make fun and insightful videos, or you are physically attractive and can take great photos, you may want to try building up your social media profiles. Many companies nowadays are willing to pay big bucks for social media influencers to share their products or services to their followers.
4. Sell your Ebook
If you love writing and have a creative mind, you may want to write an ebook and sell it on online ebook platforms. For many local digital book websites, all you need to do is submit your story to the site and receive passive income if people start reading your ebook. Big platforms like Amazon's Kindle or Apple's iTunes Connect also allows you to sell your ebooks on their digital book market and reach millions of readers. While the whole process is practically free, you do need to invest a lot of time in writing your ebooks and marketing it to the readers.
5. Rent your Room on AirBnB
People are now shifting to new modes of accommodation when it comes to traveling. Instead of booking expensive hotels, they now have access to many homestay options on AirBnB. This platform is available in most countries; so if you have a spare room in your house, and you enjoy meeting travelers, you may want to list your room on AirBnB and start earning some passive income.
6. Sell Photos Online
If you are a good photographer, you can consider selling your photos on Shutterstock or iStockPhoto. Once you list them as stock photography and they are posted online, you don't need to do any additional work; you just need to wait to collect payments from buyers. Like any other online business, the competition is fierce, but as long as you are persistent, and your photos are great, it is an excellent way to earn passive income.
7. Create an App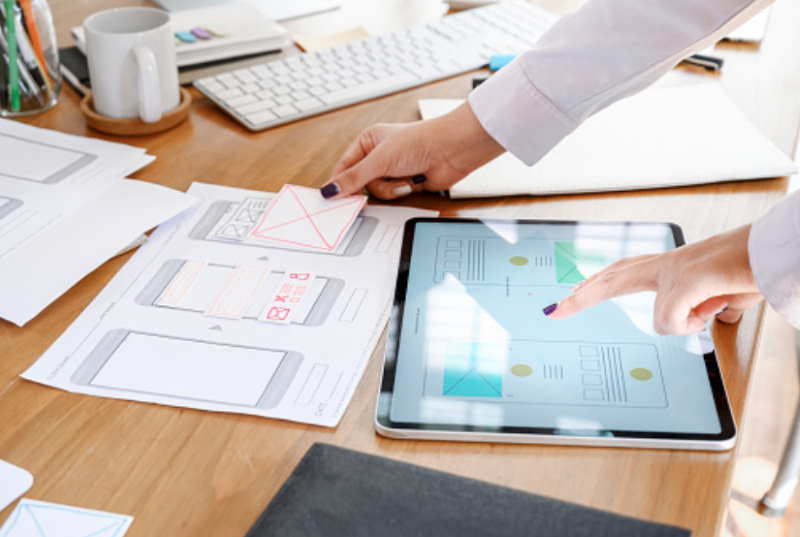 Creating an app is not something that just anyone can do, but if you have the technical skills required, this can be a great source of income. Think about what kind of service people need today, and start building an app that addresses it. It could be an app to book household cleaning services or to book a ride like Grab and Uber. Whatever it is, if it can address people's needs, the chances are it will quickly become successful.
Hopefully, the above 7 legit ways to earn money online have given you some ideas on what to do next. Just like any other job, make sure to invest a lot of time and hard work, and you may be able to earn more than you think!