The way your customers interact with your business should be fluid and easy.
A customer who has to fight to open a window of communication, or feels that they have been handled contemptuously, will only regard your company as unprofessional and infantile, and in the future will go out of their way to avoid any interaction or contact. Your customer absolutely must have a smooth interaction with your company, whether personal or impersonal, whether they speak to somebody or if they use an online help system made available to them by your website.
You should always make sure that your business or service is welcoming, warm, and competent with regard to its handling of customers, otherwise, you risk losing them. If you lose one customer, there is a chance you will lose many others, whether through bad reviews or shared experiences, there is truthfully no room for error with customer experience anymore, nor is it acceptable, and here is why.
Offer a Customer Training Program
Customer training programs have taken off in recent years, seeing huge popularity, and being employed by industry giants. Customer training programs, in essence, are designed to aid the customer interface with your service or product. Software companies have made huge developments in customer training and they have seen their customer training initiatives surge in popularity, with end-users all making the most of the educational tools provided to them by the manufacturer. There is no question about it, this solution is the future, and it has made it easy for companies and customers from all walks of life and all niches to interact and save each other a lot of time. In the past, customers would have to phone into the helpline you inquire into their product queries, and businesses would have to answer those calls, wasting precious time.
With customer training programs, that is no longer necessary, and it, therefore, makes the experience for both the customer and your employees easier, meaning everyone is happy. Customers can simply interact with your customer training scheme in the comfort of their own homes, and need not worry about bothersome phone calls, tiresome video streaming platforms, or poorly written guides and tutorials on the internet. In a digital world that is ever-changing, customer training programs have proven their importance, and look as if they are here to stay for the duration.
The Use of Knowledge-based Systems
Knowledge-based systems have completely reshaped the way that businesses interact with customers. As was mentioned previously, there was a time when a customer would have to painstakingly trawl through a phone book, or peruse a website for hours trying to find the right number, then find themselves on hold for the better part of forty-five minutes, just to ask a simple and somewhat pointless question. With the advent of knowledge-based systems, this is no longer a problem and is a thing of the past.
Knowledge-based systems are a fantastic innovation, and have dominated the corporate and retail world; rather than a phone call, with a simple click and a scan of a Q&A page, your customers can find everything that they need to know out about your product. More than that, with the availability of live chat, your customers can speak directly to your team without ever having to pick up the phone. The live chat, ticket system is reshaping the way customers interact with your employees, and it is making it much faster, more efficient, and an easier experience all around for all parties involved. Tiresome phone delays are a thing of the past!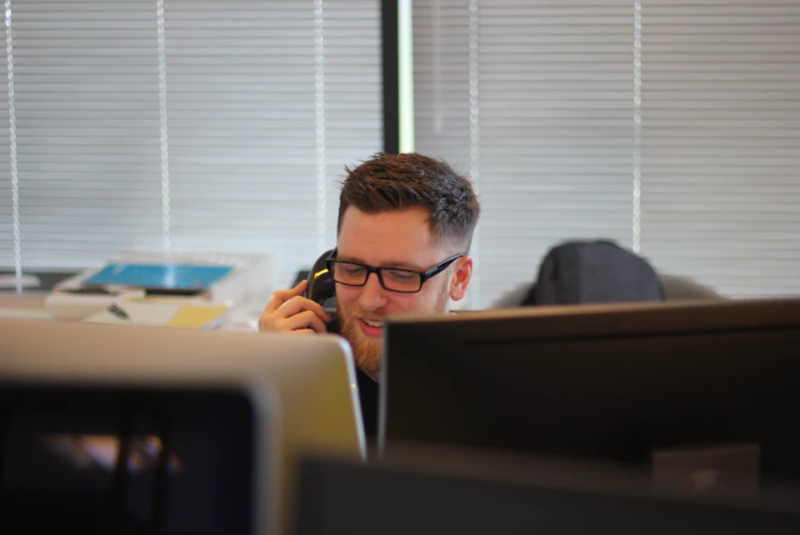 Train Your Staff in Manners
When you are required to speak to a business over the phone, it is not uncommon to be met contemptuously and find them to be rather short and rude. If you want to ensure that your customers are completely satisfied and happy with your business or service, then you should make sure that you train your employees in a little thing called manners. You must rigorously and carefully train your employees to be their best version of themselves when they are on the phone and when they are interacting and speaking directly with customers.
Your employees are a reflection of you, and if they are sullen and harsh-tempered your customers will likely just presume that the standard of your company is abysmal if that is the quality of your staff and the nature of those who you employ.
With huge digital advances, there is no room for error or flaw in a customer's experience anymore. It must be streamlined and well thought out. Customers are not as patient as they once more, and there are certain expectations you must uphold. Do your best to ensure the best experience for your customer is achieved.