Are you new to owning or managing a retail store? Whether your business is a brick and mortar storefront or an online retailer, you may have a few questions about how to keep increasing profits.
Unfortunately, there are always bouts of uncertain economic times that can result in profit loss or worse: the closing of your business. Luckily, there are several ways to help retail businesses thrive, even during economic downturns. We're going to tell you what you need to know about keeping your store running profitably – keep reading for more information!
Opening a shop in shop
A shop in shop or shop within a store, is a designated space within a host retailer premises, dedicated to a specific brand. The brand is allowed to products under their own unique branding. Shop in shop benefit from the existing foot traffic are usually cheaper than renting out an entire space.
Inventory Management Software Reduces Profit Loss
Studies show that proper inventory management is one of the key factors in preventing profit loss. Inventory management isn't always common sense and is especially difficult when your business ships to several states or globally and might be near impossible if you have high sales volumes.
With this said, inventory management software is a must when you oversee any retail business. It is particularly important when you deal with multiple distributors, operate multiple locations, or have limited storage space for extra stock.
If you don't already have inventory management software or need to update your current system, you should be sure that any products considered can easily integrate with other programs and provide the features your business needs. The best inventory management software will allow you to perform tasks such as:
View sales processes
Track incoming/outgoing shipments and deliveries
Ensure secure transactions
Reduce over/under ordering mistakes that can lead to surpluses or out of stock items
Improve your ability to forecast market demands, allowing for better budgeting
Each of the above functions is an important part of retail and inventory management but can be overwhelming to complete individually. However, choosing an inventory management software system that incorporates all of these tasks will allow them to be finished with ease – it also will enable you more time to focus on the other aspects of running your retail business.
Great Customer Service and Online Reviews Go Hand-in-Hand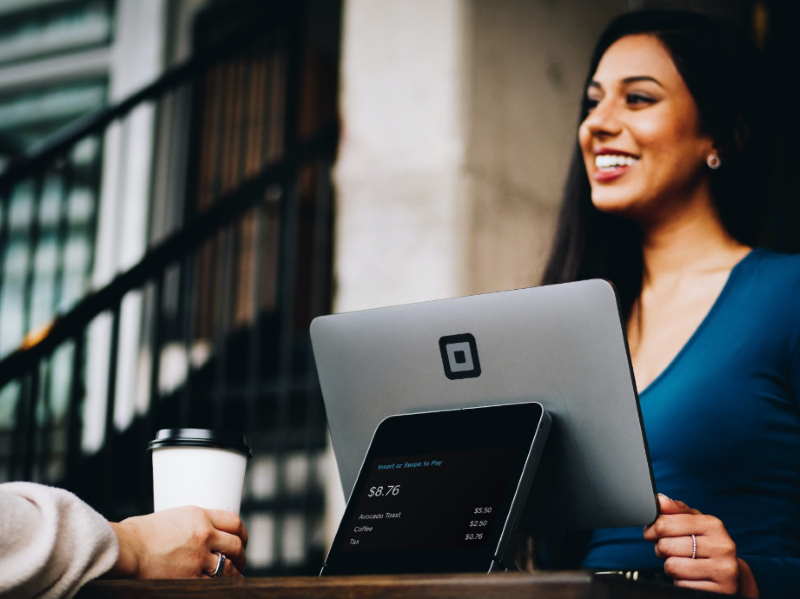 While you'd like to think that every product leaving your store is perfect and will meet the needs of the customer, this just isn't a realistic goal. At some point in time, a customer will be unhappy with their purchase and they will complain.
Ideally, they will voice their concerns with a member of your team or contact your store to remedy the issue. When this happens, you and your team have the chance to make things right, whether it means issuing a refund, a replacement, or simply apologizing for the error.
Too many retailers are unwilling to help find a solution to customer complaints, leaving the buyer frustrated and your store's reputation on the line. A frustrated buyer can mean the loss of potential sales, no referrals from that source, and far-reaching negative online reviews.
In the event that the customer doesn't give you the opportunity to make things right and writes a negative review anyway, it's important for you or your business account to respond accordingly and with empathy. Unfortunately, that particular customer may be lost. However, taking the time to respond will show other potential shoppers that you care about your store's reputation and strive to provide great customer service, even if you've not been given the opportunity to fix the issue directly.
On the opposite side of the spectrum, helping a customer find a solution and actively working to solve their problem may prompt them to leave a positive review – regardless of the initial issue.
Great online reviews lead more people to trust your business which can generate loyal new customers. In addition, having multiple positive reviews will improve your search engine ranking – which in turn, will lead to increased visibility (and therefore increased sales).
To summarize, providing great customer service can help retain current shoppers, make a positive impression on leads, and ultimately increase your store's profits.
Social Media is an Ideal Marketing Tool
If your business doesn't already use social media as a cost-effective marketing tool, what's stopping you from doing so?
Posting information about your products, upcoming sales, and general announcements will keep your followers (and possibly their friends) in the loop about daily happenings. This information can help establish a future customer's need for your product, increase the number of possible sales, and has the potential to reach thousands of people – all without breaking the bank.
Creating a strong social media presence will also help to grow your brand's recognition which increases trust. This is important because when a consumer is searching for a product, they are more likely to make a purchase from a brand they know of/about than if the company is unknown, regardless of lower competitor pricing.
As a retail business owner or manager, you might not have the time to consistently post on social media. If this is the case, it might be worth the money to consider using either a freelancer or a digital marketing agency to help develop and implement a social media strategy that increases your reach to new customers.
Loyalty Programs Give Added Value
Sometimes it can be difficult to keep customers returning if the products your store carries are particularly high-value; other times it feels impossible to continually drive customers to return to your website. This is where a loyalty or referral program may help.
You may choose to use a points-based or tier-based loyalty program; you might also consider a subscription-type program that charges a set amount per month/year for extra benefits.  Regardless of how you choose to build your loyalty program, the idea is to encourage customers to keep shopping with your store.
Points-based programs will assign a point value to a dollar amount, giving customers the option to redeem their accrued points on a purchase, which increases their perceived value of the money they've spent. These programs are ideal for retailers that carry lower-priced items.
Tier-based programs designate ranks or levels based on a customer's spending, with each additional tier offering more benefits than the one before. This type of program is usually more ideal for high-cost items which make reaching higher tiers a challenge worthy of bragging (and spending additional money).
Subscription programs allow customers to pay upfront for on-going benefits like free shipping or a designated discount on every purchase. The reason these programs work is that a customer will make more purchases in order to justify the cost of their subscription. Typically, these programs are ideal for e-commerce retailers but can also be used in brick and mortar storefronts.
The goal of a loyalty program is to encourage customer spending over time and to help customers feel as though they are receiving added value when they make purchases with your store. Yes, your store's profits will benefit from repeat sales, but profits will also soar due to the fact that it's far cheaper to keep a customer than find new ones.
Running Your Retail Store Profitably: The Takeaway
While this isn't an exhaustive list of how you can keep your retail store running profitably, the options mentioned here offer a range of flexibility and vary in the amount of required financial input.
Regardless of the strategy you choose for your business, you will find that implementing any (or all) of the above choices can help grow your customer base, improve satisfaction, and ultimately become and remain profitable.