Online forms are the tools used for extracting valuable information from different sources.
As a marketer, you might need a professional tool at times that you can trust with your valuable lead. The tool needs to integrate profoundly with the rest of the tools used for business.
It is where the importance of online forms come in. It is the dominant tool for capturing leads and increasing conversions. With the help of the precise online form builder, you can easily get all the information you need for your business.
What is an Online Form Builder?
An online form builder is a tool used to create web forms. You can create user-friendly and visually attractive forms with the help of online form builders. Most of the online forms are free of cost and don't cost you any money.
It helps you to collect a wide range of information ranging from customer feedback to reviews of the general public on a particular topic. You can use online form builders for multiple purposes, such as conducting surveys, generating leads, making questionnaires, and much more.
AidaForm is one such online form builder platform that is inexpensive, easy to use, and serves multi-purposes for small businesses.
Benefits of using an Online Form Builder
Quick access to the information-  When you are using an online form builder for your business, you get the ultimate advantage of easy access to the information. When you create a simple and easy online form, you make it easy for leads as well to provide information in less time.
Inexpensive tool- Online Form Builder is an inexpensive multi-tool, mainly useful for small businesses. It is easy to create online forms, and it does not cost much as well. Small businesses can utilize this tool for multiple purposes and to gain information from various sources.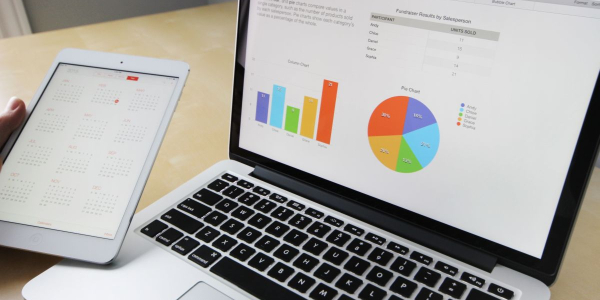 Customer interaction and feedback- It is quite easy to gain customer feedback with the help of online forms. It also appeals to the customers who do not wish to have long conversations but wish to provide information in no time.
Provides better user experience- Online forms on your website will make your business look more professional and sophisticated. A specific online form that is according to your brand will create a better experience for your customers and visitors.
Easier to create & share- Online forms are very easy to create and share with the target audience. They are also more concise and precise than the paper forms.
There are many other additional uses and advantages as well as using Online form builders. Small businesses can also use this multi-tool for creating an employment application template and gaining data from stakeholders in a well-designed format.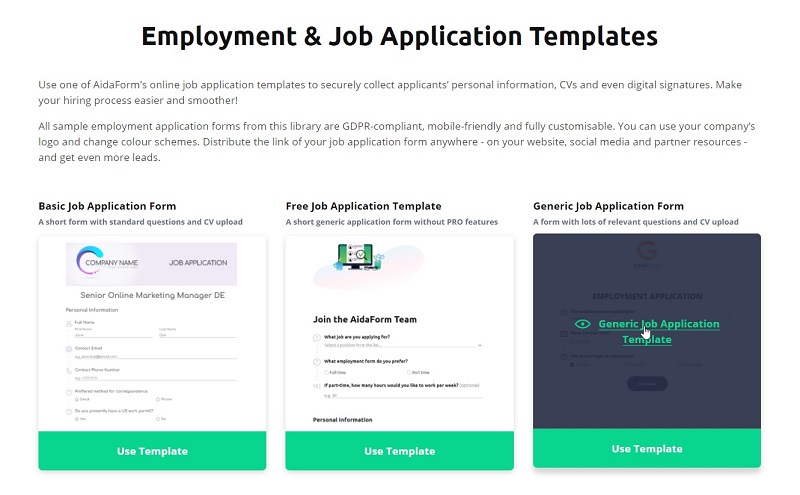 How to Select the Best Form Builder for Your Business
In order to select the best form builder for your business, you must see that the form builder has features according to the requirements of your company. Here's the criterion for selecting the right online form builder for your business:
Integration with your CMS
Online forms play an important role in web conversions. The form builder you chose to work with should be compatible with your content management system. By using the online form builder, your work of adding forms into web pages, landing pages, and blogs should become easier.
Helps in asking the right question
The kind of information you want to gain and your target audience mainly depends on your business. The online form builder should be capable of providing different templates so that you can choose one according to your needs. The custom form questions offered by the online form will help you collect the right kind of data as per your needs.
Easy to use
The easier and simpler any online form will be to use, the more efficient it will be. As a business firm, you can not spend a lot of time un-coding the technical features of any tool. Online form builder, you work with needs to be quick and easy to set up and use.
Adaptability
You have to create forms and questions that are relevant to your page visitors. All the leads can not be created equal. The online forms need to be smart enough to know who is visiting the site at a particular time and adjust according to the history of the user.
Control of your brand
The right online form builder will give your business the potential to highlight your brand in the eyes of the target audience. You can use an online form builder as an opportunity to reach out to your customer's needs and wants and then make a difference. The online form builder can highlight your brand with the help of custom color choices and logo placements.
Fortunately, AidaForm checks all the points to choose it as the best online form builder for your business
Why use online form builders for small businesses?
As a small business, you do not have to spend much on this multi-purpose tool. It is an economical way to create forms and reach out to customers in a more refined manner. The right online form builder will reduce your efforts in many ways.
It will also save a lot of time as it can automatically send a follow-up email after a visitor completes your form. Email automation and automatic notifications can also be sent with the use of advanced form builder. It also integrates with your contact database and marketing automation tools. This will save your lot of time, and you can work on other core matters by then.
So, use this multi-tool to grow your business in a cost-effective manner and attain great heights, therefore.