These days, property management and technology go hand in hand. We put the spotlight on vacation rental technology and how it makes the lives of hosts and vacation rental managers easier.
Vacation rental technology is fast becoming the go-to solution for bettering vacation rental property and property management systems alike. This is because such technology tends to be scalable, affordable, and will save you both time and money in the long run — all the while streamlining the way things are done.
Want to find out more about how technology can help vacation rental entrepreneurs? Read on to discover how to use tech tools for your short-term rental business advantage.
Vacation Rental Management Software
Vacation rental software, like iGMS, is designed to support vacation rental businesses with guest management, bookings tracking, financial reporting, and property maintenance management. Here are more details on how this type of tools can help your short-tern rental business:
Automated Communication and Reviews
Guest communication is incredibly important and is an area that vacation rental owners or managers can't afford to neglect. The automated messaging feature ensures that this ever-important area is never again overlooked. Here's what you will get within a vacation rental management software:
Guest review templates;
Automatic requests for reviews;
Pop-up notifications when you receive a message from a guest;
Automatic messages that have certain 'triggers' for sending.
All of this ensures that no message ever goes unanswered, no review request goes ignored and no backlog of admin work. And all these factors impact your bottom line!
Omnichannel Cross-Platform Integrations
Property managers will love vacation rental software for this functionality. Essentially what it does is sync all data across different third-party platforms and consolidates it all into one dashboard. This means that your booking requests and reservations from Airbnb, Vrbo, HomeAway will be automatically synced to one platform — saving you time, effort, and money.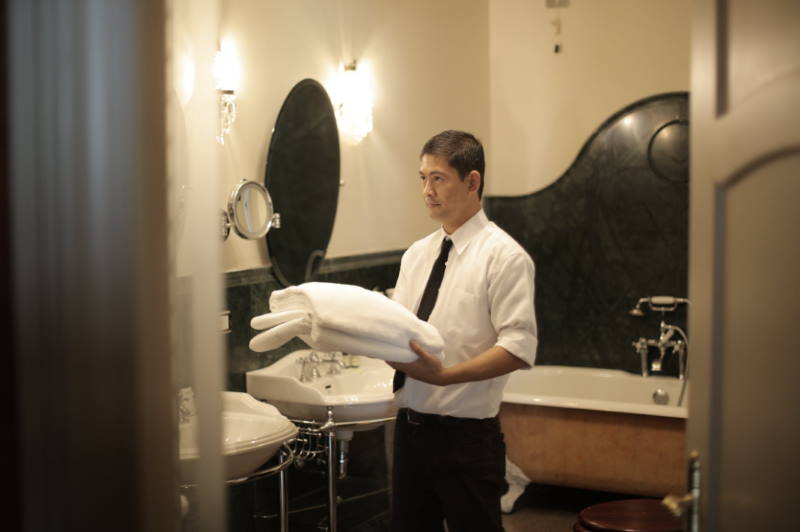 Task Management
No business can run smoothly without some level of organization. That's why a vacation rental software task management functionality is a non-negotiable factor that every short-term rental business needs to have.
A solid vacation rental management software should allow you to define roles and responsibilities and allocate them to different members of the team, track each team member's progress in completing these tasks, and notify you once a task is complete.
Financial Reporting
How will you know if your revenue is where it needs to be, if it's on track to meet your financial goals, or if you really need to drum up more business if you don't know what your financial status is? You won't! Always opt for vacation rental software that has financial reporting feature so you can kiss the days of never-ending Excel spreadsheets goodbye.
Pricing Tools
The vacation rental market is not the easiest market to thrive in. You can't simply list your property on different vacation rental websites, make use of different booking platforms, and call it a day. You need to make sure that your pricing is competitive and dynamic in order to increase occupancy and boost your profit margin.
A fabulous pricing resource for property managers is Beyond Pricing. This vacation rental tool uses data to determine how much you should be charging for your property. On top of this, your rates are adjusted daily to align with changes in supply and demand, days of the week, seasonality, as well as events that are taking place in the area.
Vacation Rental Analytics Tools
Many successful management companies wouldn't be where they are today without data and analytics. There is an abundance of vacation rental analytics tools and technology at your disposal. Tools like AirDNA or Mashvisor provide you with the information you need to make the right decisions for your rental business.
Smart Locks
You might not immediately think that a smart lock could be classed as part of the vacation rental technology family, but it most certainly is. Smart locks have a positive impact on the rental business for many different reasons, such as:
Make it much easier for hosts to manage incoming and outgoing guests;
Result in seamless check-in and check-out for guests;
Save the business money as staff members don't need to be present during check-in, so wage expenditure will decrease.
This well-organized process can also lead to a better guest experience, which further leads to better reviews, which, in turn, leads to, you guessed it, more bookings and revenue.
Smart Remote Property Monitoring Tools
The last vacation rental technology we'll be sharing with you is one that is incredibly easy to implement: be smart and get smart. By using remote monitoring tools for your property every area of your business will improve — from guest communication right down to property security. Take advantage of the smart technology that is at your fingertips including:
Smart thermostats;
Noise monitoring software like NoiseAware;
Security cameras;
Home surveillance systems.
All of these technological developments will increase your revenue in more ways than one. For starters, these extra features mean you'll be able to charge more for your property. In addition to this, your guests will feel so safe and secure that they are likely to leave a positive review, which will result in more bookings.
Conclusion
As we're sure all vacation rental owners will attest to, the short-term rentals arena can be hugely competitive. So, you need to use every possible resource to beat the competition! That's why it makes absolutely no sense for property managers and owners within the vacation rental industry to ignore the rental technology in front of them.
Vacation rental technology has been designed and developed to make the lives of those who work in the short-term rental world a little bit easier. Who wouldn't want to take advantage of the technology solutions right in front of them?  Utilize these smart digital tools and use them to your advantage to ensure the success and prosperity of your vacation rental business.