Accounts payable (AP) is a crucial aspect of a business.
Usually, your accounting team handles the responsibility of monitoring the money that you owe to suppliers and processing payments for said vendors.
This task entails lots of documents, such as invoices, receipts, and contracts. Tracking the transactions manually may also require lots of time from your team. You should invest in AP automation software so that your employees can focus on revenue-generating activities and bring in more money for the company.
Here are a few critical things you should know about using this type of program:
1. Gain a Centralized Location for AP Tasks
The primary advantage of having software for AP or other tasks is that you equip your business with a centralized location for all relevant files. This way, collaboration is seamless since everyone in the company can access the system.
Most programs nowadays also take advantage of cloud technology. It means that your business won't be limited to a specific physical area anymore. This feature is particularly valuable in the current pandemic, where employees are encouraged to work from home to avoid the spread of the coronavirus. If you've invested in AP automation software, operations won't be delayed or hampered with the remote working setup.
2. Take Advantage of OCR Technology
A must-have feature that you should look for in this type of program is the Optical Character Recognition (OCR) technology. This function scans and converts printed characters into digital text automatically, transforming the file into an editable word processor document.
Even when most businesses have switched to paperless billing and such, there's still a need for printed materials regardless of industry. Scanning documents isn't enough because the usual output is an image file, which is difficult to edit. Plus, you can't use the search function to quickly go through the material to find the detail you need.
OCR technology can help you save time by:
Reduced Encoding Work – Retyping every minute detail in your system to recreate a copy of the invoice can take a lot of time and energy on your employee's part. The tedious process can also be brain-numbing, so having an AP automation program with OCR technology can make the task less dreadful.

Enhanced Digital Searching – Since this feature automatically converts printed files into editable digital text, you can take advantage of the search function in word processors to scan documents for details, such as invoice number or the price of a particular item.

Quick Data Repopulation – Some programs are also smart enough to extract recurring details. This is useful in automating payment files for your favorite suppliers because you no longer need to keep on retyping their company details every time you process a payment for them.
3. Prevent Fraud and Theft through Security Measures
AP programs have a built-in function that allows the primary administrators to customize their control framework. While your system can serve as a centralized location with the potential for accessibility to all employees, you shouldn't allow just anyone to pull up your accounting data.
AP automation software programs are equipped with security measures, such as the Segregation of Duties (SoD) approach, to protect sensitive company information as well as prevent fraud and theft. It ensures that payment approvals go through multiple entities. This way, several people are responsible for verifying the transaction, and funds will only be released when all information has been proven accurate.
4. Integrate the Program with Existing Financial Systems
It's better to have AP automation software right at the start of setting up an accounting system for your business. Nonetheless, if you've already begun operating and want to use this type of program now, most platforms can integrate with existing financial systems with ease. You won't have to worry about having to use multiple apps at work since the integration feature makes sure that data is updated from one system to the next.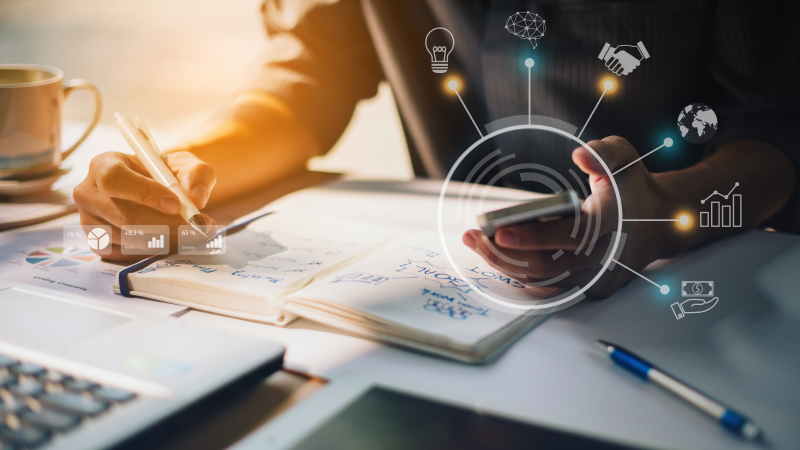 5. Enjoy Fewer Payment Errors and More Discounts
Automating tasks also reduces the risks of having payment errors due to human factors. With this, you can ensure that the information and payment you forward to the supplier are accurate.
Moreover, since automating your AP processes can reduce the time you spend in calculating how much you owe, you can pay your dues on-time. You can save money because most vendors grant clients with early payment discounts to encourage prompt payments. Take advantage of this offer by investing in this type of program.
Conclusion
AP automation software can increase your accounting team's productivity by automating processes involved in supplier payments. You can enjoy the system's integration feature as well as provide a centralized location for all your AP-related tasks and files. OCR technology and security measures also increase the efficiency of this tool.