When it comes to starting or keeping a business, the role of an accountant is indispensable, but only a few business owners realize this.
For those starting out in their businesses, the first 18 months are crucial in determining if your business will push through and succeed or not. For those who have businesses that have succeeded and made a name for themselves, most of them manage their finances on their own. Where does an accountant fit in when it comes to your business? In all aspects that concern your finances. We'll expound more on the importance of having a great accountant in your business.
Trusted Expertise and Peace of Mind
When it comes to matters connected to money and business resources, you can be assured that your business is in good hands when you hire a competent accountant. It's much like having a professional mechanic do regular servicing, maintenance and repairs for your car to keep it running smoothly and safely. Accountants in Wirral remind us that our business needs an accountant not just for tax filing, but also for assessing your finances and creating plans and forecasts in the foreseeable future for your business in order to help it stay strong and achieve further success. With your assets in capable and professional hands, you can put your mind at ease, even if you are sharing important details of your business with them.
Effective Tax and Deduction Management
Accountants can save you the headache of thinking about how you can capitalize on the deductions that you will be paying in the entire year. They can help you effectively manage your tax deductions during the tax season and how you can conserve your resources while paying for tax deductions and other mandatory deductions for each month until the end of the year. They are keen to detail and will take down notes about your spending, out-of-pocket expenses and other factors that can positively or negatively affect your business deduction outlook.
Accountants Lessen the Necessity of Audits
Audits can take their toll on the financial management image of your business. Some of the common reasons why businesses are audited are due to habitual tax form mistakes and excessive write-offs. Your accountant can be your trusted partner that will guide you in efficiently managing your business's cash flow. Once you are able to achieve success in managing your finances, it will develop into a great practice that can help you to consistently show that you are having your business finances under control. In the process your business will no longer be in the audit watchlist because of your business's consistent good performance.
You are Saving Time and Energy
For business owners who are hands-on when it comes to their business, handling and documenting the movement of cash to and from your business can take much of their time and energy. With an accountant handling this job description instead of the manager or owner, you are freeing yourself from the burden of monitoring and documentation tasks. As a business owner, you'll have more time to focus on other aspects of the business and squeeze a little quality time for yourself. Delegating the technical financial tasks to your accountant also shows your confidence in their expertise. To make your partnership with your accountant work, you should be able to openly discuss and share your visions of future business and what market and finance strategies you can implement at present.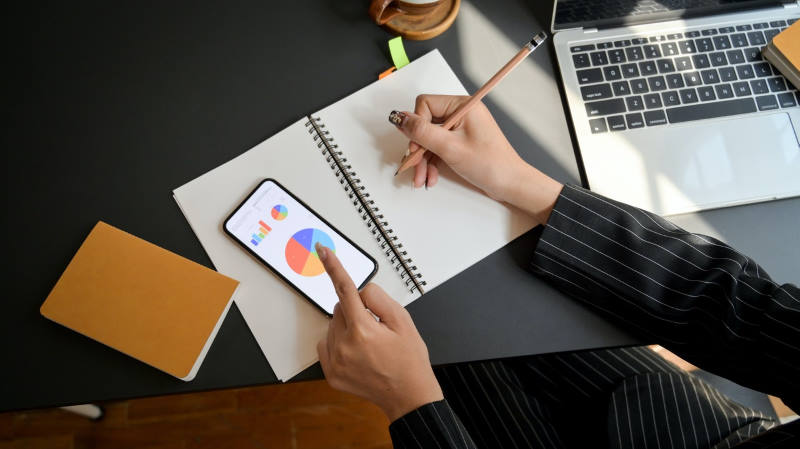 Hiring an accountant does entail additional costs for your business. However, the benefits of having an accountant far outweigh the risks, which makes it a good investment for your business. Having someone capable and knowledgeable about matters concerning your business finances will make you realize that your vision of the future of your business is clearer and more hopeful.