Even in the best of times, small business management is a challenging job, and the rapidly-growing threat presented by COVID-19 has only made things more difficult for entrepreneurs.
However, while this is undeniably a trying time for countless individuals and businesses, many enterprises have been able to continue their daily operations, albeit with an abundance of caveats.
Needless to say, some small business owners have proven themselves more adaptable than others.
Anyone looking to help their small business thrive during these uncertain times should put the following management tips to good use.
Keep a Watchful Eye on Spending
The current pandemic has facilitated the need for many small businesses to go into belt-tightening mode.
Since many enterprises have seen a downturn in capital as a result of COVID-19, it's strongly recommended that you take measures to keep spending under control and make the most of limited financial resources.
However, not all small business owners are experienced financial planners, and if you count yourself among them, consider enlisting the aid of seasoned money management professionals and investing in practical business resilience tools.
With the future looking uncertain for a variety of small businesses, there's never been a more crucial time to brush up on smart spending.
Be Open to Telecommuting
Some business owners are vehemently opposed to the very idea of telecommuting.
As they see it, allowing people to do their jobs from the comfort of home is liable to lead to decreased efficiency and increased procrastination.
However, as a growing body of research has shown, telecommuting is associated with heightened efficiency, good time management, happier employees and many other benefits.
Even if you've been an opponent of telecommuting in the past, circumstances demand that you now embrace it.
Letting your team members work from home is conducive to protecting their safety, curbing the spread of COVID-19 and potentially saving lives.
Furthermore, your employees and their loved ones are sure to appreciate this level of flexibility.
On the flipside, requiring employees to report to work amidst a global pandemic is likely to result in tremendous ill will, a damaged reputation and mass resignations.
As many businesses have come to discover, a large percentage of desk jobs can be done remotely, and putting your employees – and their families – at risk because of preconceived notions about telecommuting isn't going to go over well with your workforce.
Prioritize Employee Safety Over Financial Bottom Lines
Dedicated employees are a business's most valuable resource.
While increasing profits and maintaining a steady client base are certainly important, they should never take precedence over the wellbeing of your workforce.
As such, this is not the time to push your team members to their limits or place unreasonable demands on their time.
For example, if an employee falls ill or is caring for a sick loved one, you shouldn't expect them to place a pre-pandemic level of focus on their job duties.
This may mean relaxing important deadlines and disappointing the occasional client, but no responsible business owner should prioritize profitability over the health of their employees.
Remain in Consistent Contact with Your Team
With your workforce performing their respective job duties from home, in-person communication is off the table.
However, this doesn't mean you shouldn't remain in constant contact with every one of your team members.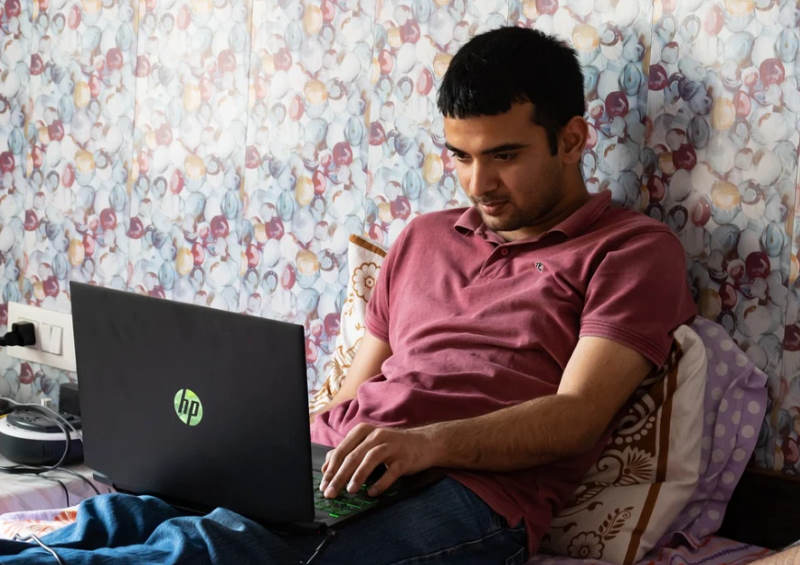 The more you communicate with your staff, the clearer everyone will be on what's expected of them – and the less room there will be for confusion and ambiguity.
Consistent communication will also help everyone feel less fractured and more connected.
In addition to reaching out to your team members, make sure they have plenty of ways to get in touch with you.
In the blink of an eye, the threat of COVID-19 has turned many people's lives upside down.
Things we took for granted a very short time ago now seem like faraway luxuries from a bygone era.
In addition to changing the way most of us go about our daily routines, the current pandemic has forced many small businesses to rethink how they operate.
Since COVID-19 is going to be a problem for the foreseeable future, it behooves enterprises that wish to remain operational to change things up, act in the best interest of their employees and make safety a top priority.