The advancements in the digital world paved the way for small businesses to continuously emerge.
This is true for traditional brick and mortar shops, as well as online business ventures.
Perhaps the reason behind this is that online channels made it easy for small businesses to promote their products and services to their target market.
With an effective promotion, they are able to gain a fair share of the market, gain a positive revenue, and eventually sustain their business.
Thus, if you have a small business, below are some of the ways on how you can leverage the online avenues to effectively market your brand, even without spending a hefty sum for marketing.
Search Engine Marketing (SEM)
One of the most effective, but inexpensive marketing strategies to date is search engine marketing.
This consists of two aspects, namely search engine optimization (SEO) and paid search advertising (PSA).
The former will help you drive organic traffic towards your site, while the latter can direct more visitors to your site for a certain fee.
SEO tools can come in many forms, including technical and content SEO, on-page and off-page SEO, local and mobile SEO, as well as e-Commerce SEO.
On the other hand, PSA tools comprise of pay-per-click, or PPC ads, remarketing search ads, Google adwords, as well as PPC campaign optimization.
Keep in mind that search engines are continually evolving such that a SEO technique that worked for you in the past may no longer be applicable after a couple of months.
Thus, while you have the option of coming up with an SEO technique on your own, it is still best to enlist the services of SEO experts.
The digital marketing professionals behind Monster Workshop believe that at the very least, the SEO services you get should comprise website audits, competitor analysis, and keyword research.
This will give you a good idea of the technical issues that may be holding you back, as well as what your competitors are doing and which keywords you should concentrate on.
Take advantage of an SEO analyzer tool which often comes for free.
This will help you to assess if your website is built for SEO or how many other websites link back to yours
Mobile Marketing
Aside from SEM, you can also venture out on mobile marketing as statistics show an increase in the number of mobile searches over the recent couple of years.
As a matter of fact, 75% of mobile searches trigger follow-up actions such as a store visit, a phone call, or even a direct purchase.
This can be attributed to the development of smartphones which have been more advanced to accommodate more apps, acting out like a fully functional computer in your hands.
The features of modern phones bring forth a more convenient means of not only finding what you are looking for, but going ahead and getting it immediately.
Thus, make sure that your website is performant even on mobile devices to give your visitors the best possible experience as they navigate through your page.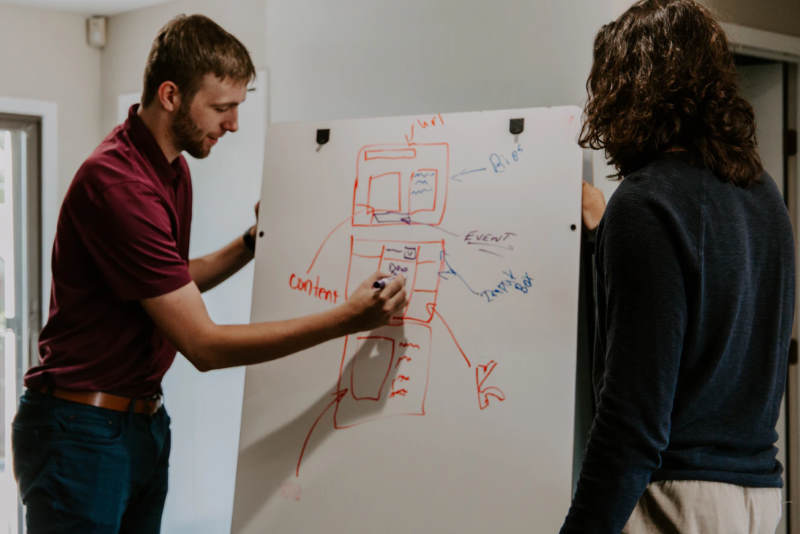 Content Marketing
Even if you have the best SEM strategy in place, or the most responsive site on mobile devices, if your users don't find any relevant content when they land on your page, you might as well kiss your customers goodbye.
Hence, it can be deemed that SEM, mobile marketing, and content marketing should be tightly integrated to ensure that you have an effective online marketing strategy overall.
Thus, make sure that you create high-quality content that your target audience would most likely read and refrain from creating content just for the sake of publishing according to your intended schedule.
Blogs
One of the best ways to implement content marketing is by creating a blog, but in line with the above, you need to create a quality blog in order to draw attention and attract potential customers.
The content management system (CMS) that your site is built on should have a provision for blog creation, but if not, you can easily create a blog that is hosted separately.
As soon as you get the hang of creating relevant content for your blog, you can also try to post on other influential blogs and aim to get published on prestigious platforms.
This is a great way to build backlinks, which can be tied up to your SEO strategy.
Video Content
If you are not that much into writing content, why not try filming content.
Video blogs are a trend nowadays that you can also use to your advantage.
Statistics show that nearly 75% of internet traffic can be attributed to video streams.
You can infuse your blog with videos or create video content on the most popular video platform, YouTube.
With a YouTube channel, you will be able to open up your brand to a new audience and even monetize your content, opening up a new revenue stream.
As YouTube is also considered as a social media platform, it is sensible to proceed on social media marketing.
Social Media Marketing
Nearly all internet users now have social media accounts, so why not use social media as part of your online marketing strategy? Keep in mind that your social media campaign should serve a couple of purposes.
One is to gain a significant number of targeted followers in the social media account of your brand, and that these followers will eventually be converted into paying customers.
To begin with social media marketing, the first thing that you need to do is to decide on which social media platforms to use.
It is best to choose one or two and concentrate your efforts on these platforms, rather than going all out on numerous platforms at the same time.
Just keep in mind that the platform you eventually decide to use should conform to your business niche.
The next thing for you to do is to optimize your social media profiles to increase your chances of getting more followers.
In doing so, it is a good idea to use a real photo representing your brand and write a good description of your business.
Always connect your website or blog to your social media pages and in parallel, add social media buttons to your website too so that your visitors can effortlessly share your content.
Influencers
Partnering with influencers is a good way to promote your business.
Try to find and follow influencers in your business niche.
While you may not be noticed by influencers immediately, you can send some samples of your products to get their attention.
This will pave the way for you to initiate a collaboration with them.
However, keep in mind to strike a balance between the number of accounts you follow and the number of people following your account because a balanced profile will complement your SEO strategy.
Posts
As with content marketing, make sure that you share interesting content in your social media accounts.
It can be in the form of a text, an image, or even a video that is relevant to your brand.
You can even share articles or stories which may not really be from your own website, but is related to your niche nonetheless.
Statistics and motivational quotes, as well as research studies also make for a great post.
Include hashtags in your posts so that your content will be more searchable for the benefit of your users.
In addition to this, you can also comment on relevant content in your niche and provide valuable advice.
You can even link back to your site for more information.
Online Forums
Aside from social media platforms, it will also help your business if you are visible on online forums such as Quora, Reddit or Tumblr.
Through these online forums, you will have the opportunity to answer queries as an expert in the field and gain a certain level of credibility showcasing your knowledge.
If you build your reputation in these forums, people will trust your brand.
Email Marketing
For small businesses, email marketing often works wonders for their brand.
Encourage the visitors of your shop to subscribe to your newsletters to be updated about the new products or services that you will launch, or the sale and promotion schedules.
You can do this by including a subscription form or button in your site to make it easy for your potential customers to subscribe.
If your emails are crafted properly, there is a great chance that it won't be ignored by the recipient.
Thereby, make sure that you make them feel a certain connection with your business by personalizing the emails you send out.
Email Automation Platforms
If your business budget permits, leverage email automation platforms to generate simple and mobile-friendly templates that make your emails look professional and well-thought of.
Apart from the email templates, you will have easy to understand reports that will give you real-time information about the results of your email marketing technique.
Nevertheless, if you cannot integrate an email automation platform just yet, at the very least, be sure to have a list.
Other Online Marketing Techniques
e-Commerce Platforms
Another marketing technique that you can explore is promoting your brand through e-Commerce platforms.
If you sell any type of product, then being seen on eBay or Amazon will do you good.
These platforms often have their own marketing and sales tools which can be very useful for your business.
You can even get the chance to get featured on a sale, leading more and more users to check out your brand.
Referral Program
A referral program is also another great way to market your brand.
It is inevitable that people will share their experience about your brand so why not use this to your advantage? Referral programs work by subtly influencing users to share your brand to their family and friends because when they do, they get a certain reward in return, such as a discount coupon perhaps.
Even the people whom they shared your brand with tend to get the same discount that they do.
With a referral program in place, your brand may get hundreds of social shares, significantly increasing your traffic and sales.
You can start your referral program by hiring a developer to custom design it for your store or simply installing an app that can get you started immediately.
Affiliate Program
An affiliate program is very much similar to a referral program, wherein your products and services are promoted by word of mouth.
The only difference is that for every product sale made because of the efforts of your affiliate, they get to have a commission on the profit.
This is a win-win situation for both you and the people who advertise your brand to other potential customers.
With an affiliate program, you may even encourage influencers to sell your products for you.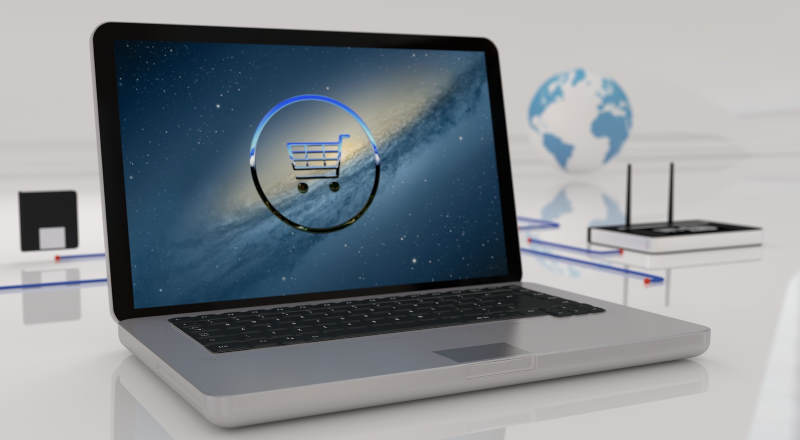 There are numerous online marketing strategies that you can use to promote the products and services of your small business and you would be surprised that you don't need to spend a significant amount in doing so.
However, you need to make sure that the marketing strategy your work with is the one that you deem is the most appropriate for your business.
Explore on search engine marketing, as well as on mobile marketing because more and more people now use their phones to search for anything they want to find online.
In the same manner, build up your website or take advantage of social media platforms to promote your brand.
Of course there is always the option for you to send customized emails that will make your clients and customers feel that your product is personally intended for them.
Don't forget that you also have the opportunity to explore on e-Commerce platforms, as well as on referral and affiliate programs to craft up the most suitable marketing strategy for your small business.
As your business begins to grow, then lean towards marketing automation, which will make your promotional techniques seamless and scalable.